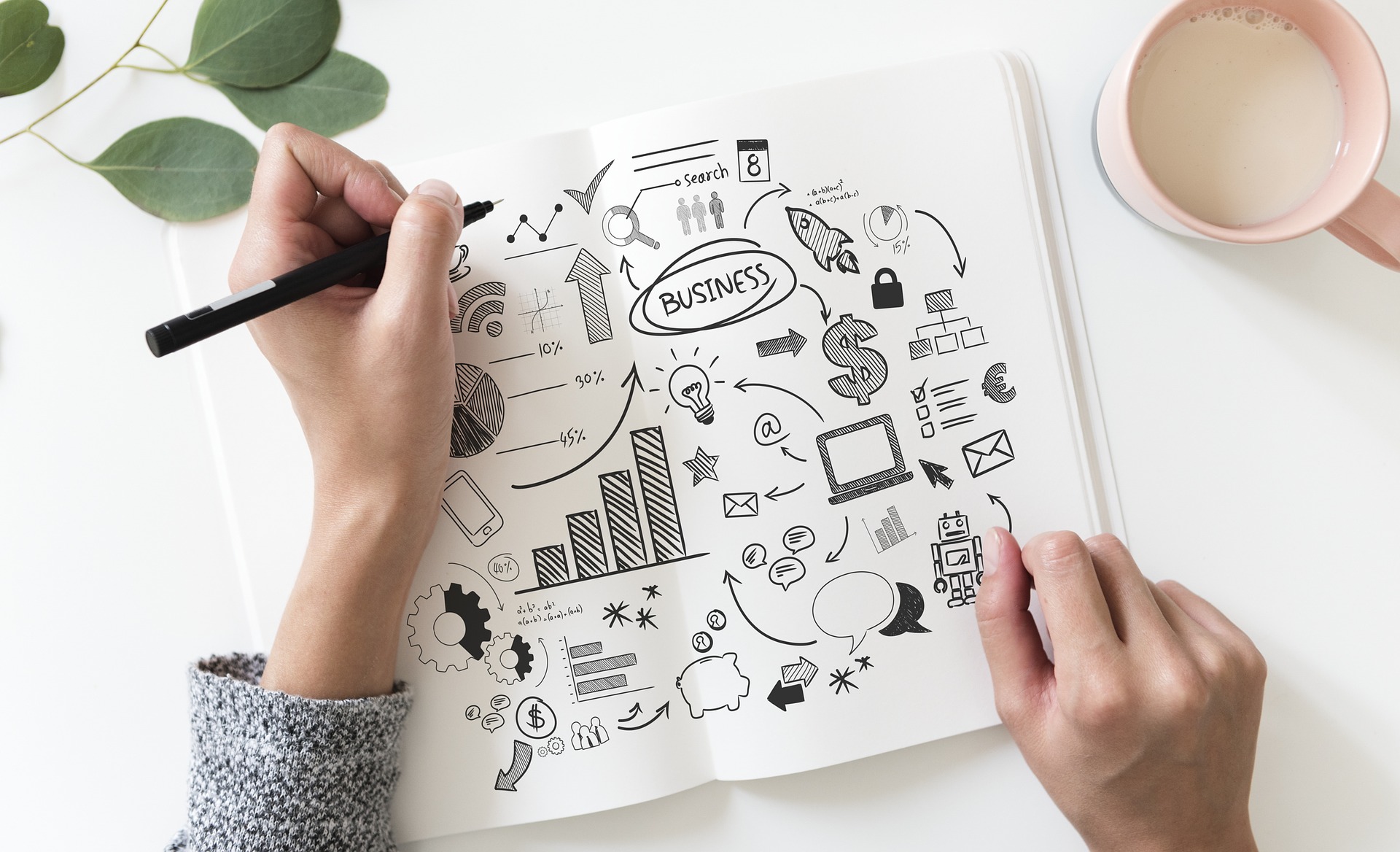 It's no secret that London's job market is booming like never before. A total of 88,000 new jobs were created in 2018 alone according to https://data.london.gov.uk/apps_and_analysis, pushing the total number of employees in the city up to an all-time high of 5.92 million.
These numbers show that London continues to be the best place in the UK and one of the best cities in all of Europe to find employment and that it continues to be a magnet for ambitious dream-chasers from across the world.
But where is this unprecedented growth actually happening? Job creation is rarely an equal process anywhere in the world, with London growth being largely confined to a few in-demand sectors. If you're on the hunt for a job in London, these are the kinds of companies you need to be sending your CV to.
Design & Creative Industries
Source: Pixabay
London has been a haven for creative types for centuries and that hasn't changed. The number of London jobs available within the so-called "creative industries", largely covering design, music, film, and visual art grew by a whopping 11% in the second half of 2018 according to https://www.nesta.org.uk/news/creative-industries-are-driving-economic-growth/, outstripping almost every other sector.
That means if you have a flair for painting, designing, singing, or producing content, then there has never been a better time to launch your career in the big smoke.
Entertainment Technology
It probably won't come as a surprise to readers that much of the recent job creation has centred around tech, since London is the tech capital of Europe by a massive margin, with runner-up Berlin's tech scene being a fraction of the size. While London's tech scene is diverse, one area which has seen astronomical growth is entertainment-related technologies.
Particularly, online gaming companies which provide iGaming services such as slots, poker, roulette, and live-stream blackjack. One such leading company is https://www.winningroom.com/en, which explains on its website just how rapidly online casino gaming has grown in the UK in the past couple of years. This is one of the most in-demand sectors for jobs in the country.
Hospitality and Services
Anyone looking for quick and casual work in London won't be disappointed. Thanks in part to London's booming and world-leading hospitality and nightlife scene, there have been thousands of new jobs created in the sector every month.
Finding work as a bartender, waiter, hotel cleaner, concierge, or cashier in London has never been easier, with many companies reporting that they are desperate for new staff as the soaring demand for services has far-outstripped the supply of workers. Whether hospitality is your dream career or just a stepping stone to something different, you'll have no trouble finding this kind of work in London.
Financial Technology
There can be no overlooking the City, that bloating, trillion-pound behemoth which is now the engine of the UK economy. Brexit fears aside, London financial sector remains the largest and most diversified on the planet, one that is currently full of positions offering 6-figure salaries to anyone who can fill them.
The sub-sector which has seen the most growth within the City in recent years is FinTech, which encompasses such diverse areas as AI, Blockchain, cybersecurity, and full-stack development. FinTech salaries with certain companies now start at around £100,000 according to https://www.itjobswatch.co.uk/jobs/london/fintech.do – a testament to the huge demand for skilled workers.
Now you know who's hiring, so it's time to start applying! Update your LinkedIn, download those CV builders, and start your new career in one of the most vibrant cities on Earth.