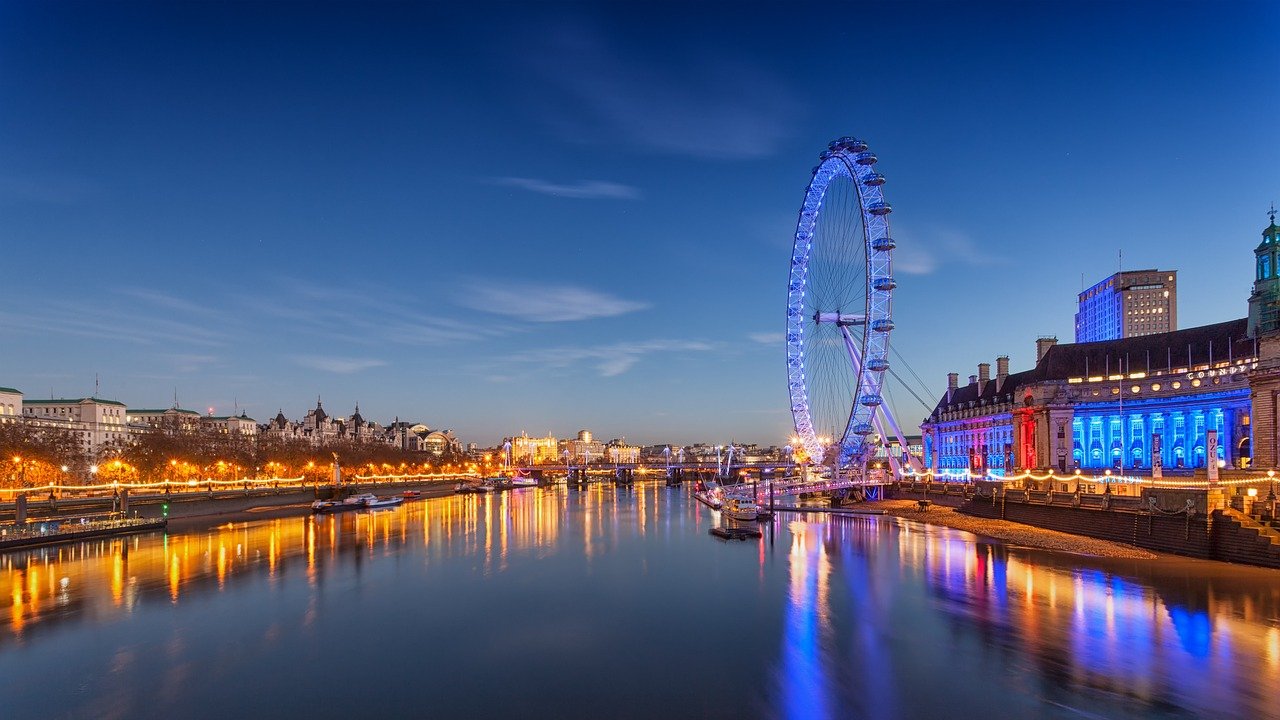 As England's capital city, London offers an endless amount of activities and sightseeing opportunities for tourists and on average there are 21 million visits there each year. In the daytime, there are plenty of retail spaces, museums, galleries, cafes, monuments and parks to explore but it is the evening time where the city truly comes alive.
From live music and buzzing bars in Soho to exclusive clubs and large events in cultural melting pot Shoreditch, there are so many venues to explore. Why stick to one area of the city? For a glamorous and thrilling evening out, visit one of the city's many great casinos to enjoy some slot machine games or poker.
Here are just some of the best night-time venues and activities that you should add to your to-do list for your next trip to the city:
Cirque Le Soir
Located on Ganton Street in Soho, Cirque Le Soir is the place to be for an exhilarating and unforgettable night out. The circus themed club features everything from fire eating performances and snake charmers to contortionists and stilt walkers.
This is an exclusive venue but to guarantee easy access you can book a VIP table in advance. The dress code is described as stylish and chic and as with many West End venues, dressing to impress is the best way to go.
London Hippodrome Casino
There are various lavish casinos across London hosting their own casino game events ranging from poker tournaments to a spin on the slot machines. Just a stone's throw away from Leicester Square is The Hippodrome Casino, one of the biggest entertainment venues in the whole of the United Kingdom.
The Hippodrome casino is well known for its three unique casinos spread across five floors. One of the floors is dedicated solely to poker gaming while the other floors are home to other casino table games such as roulette and blackjack. Hippodrome casino is also home to hundreds of electronic gaming machines offering a wide range of slot games. As the popularity of slot games across the UK continues to grow both online and offline, casinos such as The Hippodrome are now focusing on offering various machines for players to be able to access the latest slot games on.
The venue is also home to a steakhouse, a (boozy) tearoom and a huge performance space. It also has various bars spread across each casino including Heliot's Cocktail Bar and Lola's Bar for players to relax in before playing another casino game.
Vauxwall Climbing Centre
A night out in London does not have to be a boozy one, the climbing centre with late opening hours makes a great alternative and has venues on both South Lambeth Road and Lollard Street.
Don't worry, you do not have to be a skilled climber to visit the centre. There are low level bouldering walls for beginners or project circuits for the more advanced participants.
If you forget suitable footwear, the well-stocked Climbing Shop is there to purchase or hire all the equipment you could need. There is also a cafe inside serving hot food and drink, which is ideal after a strenuous climb.
This venue is open until 11pm most days of the week.
The Angel Comedy Club
Home to London's best stand-up comedy, the Angel Club is actually in three locations. These include Camden Head and The Bill Murray, both of which are walking distance from Angel Station, as well as the option to watch online.
There are performances on most nights out the week, many of which are free to enjoy. Weekend shows usually get very busy, but you can show up a couple of hours before to receive a stamp and then come back later after going for something to eat.
The atmosphere in the Comedy Club can be described as very laid back, you can even bring in your own food or order takeaway if you don't fancy any of the cold food options available at the bar at the Bill Murray.
The Angel Comedy Club is a great idea for a fun date or evening out with friends and there are many other bars to explore in Islington after the show has finished.
The Last Days of Disco
If you are looking for a club with a slightly different vibe, The Last Days of Disco is hidden between two railway arches in the heart of Clapham. This is the last place you would expect aerial performers, drag acts and some of London's best dancers to showcase.
Tasty cocktails are this venue's speciality, with favourite drink options including the Naked & Famous and their own unique Tila Tequila with Patron Tequila.
These are just a few of London's best nightlife options, there is something for everyone to enjoy in this diverse and vibrant city.