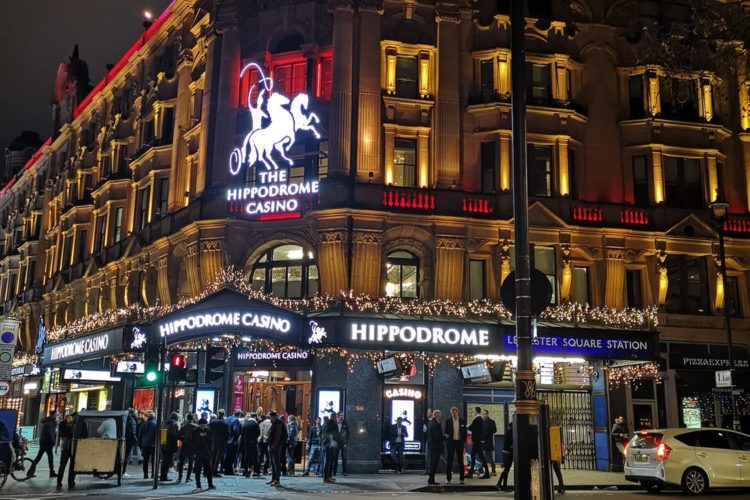 London may be globally renowned for a lot of things, but very rarely would that include its casinos. In actual fact, the English capital city has more than its fair share of casinos and gaming rooms – almost thirty in total – but what sets it apart from say Vegas or Macau is the sheer exclusivity of some of these establishments.
While the online casino gaming industry has been dominated by global platforms offering all manner of variations on classic casino favourites, like blackjack and its Deal or No Deal-themed version, and slots games based on hit movies, there's a lot to be said for playing a traditional table game in elegant surroundings. That'll explain why some of the following establishments are favoured by poker exponents and rock 'n' roll royalty alike.
The Grosvenor Victoria
AKA The Vic. The upper floor of this creme de la creme of casino gaming is the place to be if you want to spot the most elite poker players in the world. Britain's own Victoria Coren Mitchell and poker legend Phil Ivey are both regulars here, playing for small fortunes against international players.
While the prestigious tables upstairs may be out of bounds for the average customer, the main gaming floor offers a variety of modern and traditional games, with roulette, blackjack and three card poker tables operating alongside electronic roulette, progressive jackpot slot machines and a craps table.
Despite its name, you won't actually find The Vic in the Victoria area; the casino is located just off Edgware Road in Marylebone.
The Clermont Club 
The quintessential casino to visit if you want the full James Bond experience, the Clermont Club is rich in history and elite clientele. Situated in the fabulously fashionable Berkeley Square, the Clermont was used as a private gaming club as far back as the early 1800s.
Originally constructed by William Kent for Lady Isabella Finch, a member of King George III's court, the Clermont really became notorious when it was taken over by John Aspinall himself.
Befitting its aristocratic origins, the Clermont Club offers some of the highest maximum stake roulette, blackjack and baccarat games in Europe. Remaining a cut above the rest, you won't see a single slot machine or electronic variation on card games in this chic establishment.
Les Ambassaduers Club
Another historical gaming club dating back to the beginning of the 19th century, Les Ambassaduers has played host to diplomats, aristocrats and celebrities for hundreds of years. Housed in an elegant mansion, which even features its own walled garden, this is exclusively a members-only club.
Although the exceptional gaming facilities keep members here after hours, including 16 gaming tables offering roulette, three card poker, blackjack and baccarat, it's the unbridled luxury that draws them in. Les Ambassaduers' salle privée features its own private dining room; the gaming floor comes equipped with a library; and the smoking terrace is fit for a sheikh with its marble bathrooms, underfloor heating, all weather HD TVs, and both a Cuban and pre-Castro cigar menu.
Maxims 
Once known as "a house built for a gentleman by gentlemen", Maxims may be a smaller establishment than the others featured in this post, but it's certainly not lacking any of the luxurious trappings you'd expect from a Kensington club. Featuring a fusion restaurant offering Chinese, Arabic and European cuisine, as well as a whiskey bar, Maxims retains the elegance of its 1860s origins.
Unusually for such an intimate (and expensive) members-only gaming club, Maxims opens for gaming 24 hours a day, seven days a week.
The Ritz
A true British institution in its own right, the Ritz has seen the who's who of the British politics, music, entertainment and fashion scenes glide through its iconic doors since it was established by Cesar Ritz in 1906. Located in affluent Piccadilly, the Ritz casino can be found in the basement of the hotel, on the site that was originally the Ritz Bar and Grill.
Discretion is the utmost upstairs and down and, as you would expect, there are three private gaming salons in addition to the main floor – which offers European roulette, baccarat, blackjack and three card poker.
VIP casino guests, naturally, get to stay at the hotel free of charge, and appearance is everything here. If you want to play in the casino or dine at the restaurant make sure you are dressed to impress – even Mick Jagger himself was once refused entry to the Ritz for not wearing a shirt and tie.