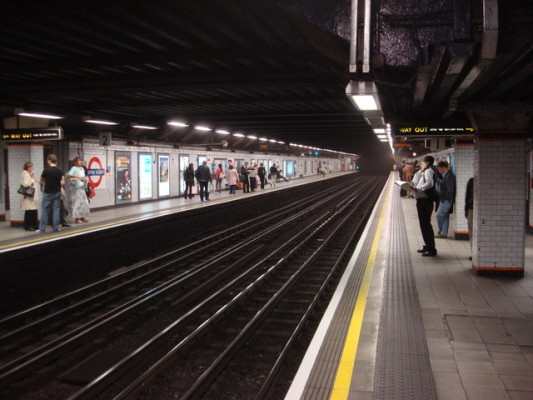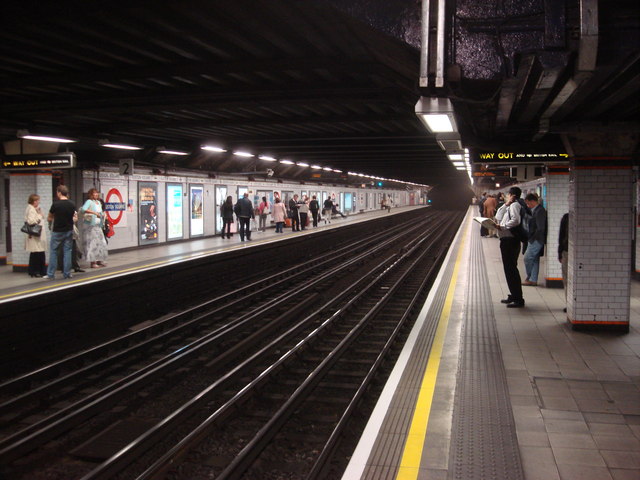 You could think of this article as a follow up to a previous guest post on the blog about hailing a black cab; this is the alternative guide to travelling around London. Instead of travelling by black cab (which tends to be on the expensive side) you can also try these other modes of transport, and save yourself some cash for doing more fun stuff! From cycling to ridesharing there are options to suit everyone's needs and budgets.
Travelling By Tube
Travelling by tube is generally the fastest way to get around London. Purchasing a Visitor Oyster card, or using a contactless payment card, are the cheapest 'pay-as-you-go' options, and a daily fare cap exists for those making multiple journeys. A single journey in Zone 1 with an Oyster card will cost you £2.30 rather than £4.80, which is a significant saving. Be sure to travel during off-peak times, so between 9.30am and 4pm, and after 7pm for even cheaper fares.
For the best value if you're doing lots of travelling around, there is the option of buying a 7-day or even a monthly travelcard, depending on the duration of your visit. It's easy to do this – you can purchase a travelcard at any station, and it means you don't have to worry about topping up, or how much you're spending. It allows unlimited travel in the zones you select, and includes travel by bus across the entire city.
Catching a Bus
Incidentally, travelling around London by bus is very cheap, it can be slow but it will allow you to get a real feel for the city, so grab a seat up top and enjoy the view. Also, great news if you're travelling with kids, as they travel for free under the age of 10 on public transport, (provided they're accompanied by an adult with a valid ticket).
The hugely popular Boris Bikes, nicknamed for London mayor Boris Johnson, are a great way to travel the city, and take in some of the sights while you're at it. But beware – drivers on the roads aren't too keen on London cyclists it must be said! You can use any major debit or credit card to purchase access to the bikes directly at one of the docking stations located across the city. It's £2 for 24-hour access, and if your journey lasts less than 30 minutes there's no additional charge. Once your journey hits the half-hour mark, there's a £2 charge for every additional half an hour of use (in the same journey).
Since its introduction in 2010, Barclays have sponsored the project, however in April 2015 the bikes will switch from their iconic blue to red to match the colour scheme of their new sponsor, Santander.
Ridesharing
Another alternative is to try ridesharing. With BlaBlaCar you can hook up with people making the same journey as you by searching your journey's starting location and destination on the website. There are plenty of rides on offer both to and from London. It's seriously cheap, as you don't actually pay for your ride; you only need to chip in for gas. Plus you never know, you could meet some interesting people on your travels. It's also a great way to travel between UK cities if you fancy getting out of London for a bit (as if!).
Driving in London
If you've decided to hire a car we can let you in on a little secret. There's a way to find cheaper parking in the city – YourParkingSpace.co.uk. It's like a comparison site for parking, and it features people's private driveways and off-street parking spaces as well as city car parks throughout London, helping you make massive savings on your parking costs. Many spaces can be pre-booked ahead of time, meaning you don't have to spend time searching around for parking when you reach your destination – bonus! Also, don't forget that if you're travelling to Central London by car you'll need to pay the congestion charge, which applies every weekday between 7am and 6pm, and costs £11.50 per day.
Black Cab Alternative
Finally, if you must travel by taxi, rather than using costly black cabs it's worth downloading the Uber app that allows you to call cabs directly to your location. It's usually just a few minutes to wait, and the fares can be a lot cheaper than London taxis. Plus, as an added benefit Uber often partners with events in London, so it's possible to find voucher codes from Twitter and Facebook for money off your journey to and from certain happenings. They offer some decent flat rates to the airports that you can take advantage of too.
Hopefully these tips will help you get around London a bit more cheaply and easily, I've tried to include different modes of transport suited to different budgets so there should be something fit for everyone. And if you come across any other ideas feel free to pop them in the comments!