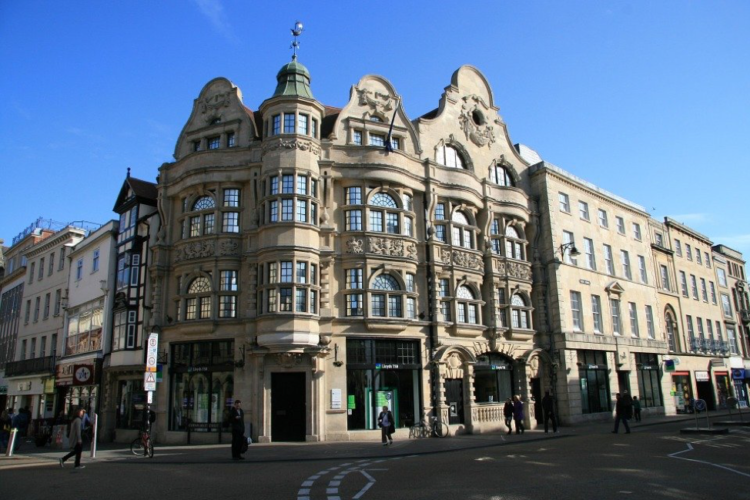 No one can deny the fact that London is one of the most popular cities around the world for tourists. Every year this city is flocked with thousands of people coming in from different parts of the world. Although, it is not the language, which creates a difference but the culture that is rich in welcoming people. You must have heard about several famous places in the city but this time, we will guide you through the best places for shopping and stuff. London is the hub of several top-notch clothing lines across the globe. Continue reading to know about the places you must visit:
Oxford Street
If you're somebody who swoons over brands all the time, Oxford Street is the right spot for you. Located in the heart of the city, this street is the habitat of more than 300 shops. It offers an exquisite and enchanting experience of shopping. Visiting Oxford Street should be on the top of your priorities list when visiting London. Beginning from designer wear to classy designs, you can get everything you want. Some of the famous brands over there are John Lewis, Primark, Topshop and more. Oxford Street is a shopper's paradise in the UK. That is why it is so famous across the globe.
Regent Street and Jermyn Street
This street is liked by the masses because it has economical fashion accessories. However, if you're headed for some staunch British fashion choices, a visit to Regent Street is a must. You can easily indulge in cheap shopping around Regent Street. Some of the most famous brands around this street are Liberty, Benson and Clegg, The Apple Store, Hamleys and John Bobb. This street is located close to London W1. Regent Street is also home to some of the most iconic restaurants in the UK and the local food is so to die for.
Covent Garden Market
It is one of the best places to shop in London. If you want to buy souvenirs for friends and loved ones, there's no place better than Covent Garden. It is a true paradise for those who love shopping. You can get handmade jewelry, shoes, arts and crafts, street style and cosmetics. Are you a Tom Ford fan? If yes, get ready to visit the store in Covent Garden Market. Tom Ford is a famous American brand whose head office you can visit in the US. do UK Citizens need a VISA for USA is what you need to consult a travel agent when planning to go to the US.
Notting Hill
This place is popular because of the name of the film but there is much more to it. This place is famous for all types of shopaholics. The most intriguing part about Notting Hill is it has high end to end designer boutiques and multiple chic stores. Furthermore, you can also get economical products from different shops. You can also visit different restaurants close to Notting Hill. Famous brands close to Notting Hill are Aime, Dolly Diamond, Odabash and Portobello Road Market.
Author Bio
I'm James Parker. I lead the content marketing department at Globex Outreach. I love helping people build their online businesses through my content marketing strategies. The best thing about it – I get paid for it.