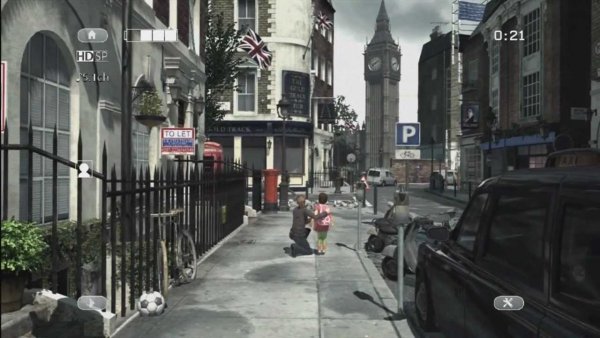 Even if you've never set foot in London, you probably have at least a vague impression of the city thanks to a multitude of video games, movies and books. With plenty of classic and modern games that take place in the streets of London, the city has become an international landmark for adventure and culture. We begin this list with a game that introduced millions of children across the world to the British capital; the sometimes-violent family classic, Monopoly.
Monopoly Board Game
Any London resident is familiar with the discrepancies in the Monopoly "map", and while the world came to learn about many of London's landmarks through the infamous friendship-destroying game, its board is skewed to say the least. Featuring locations that are mainly from the West End, Monopoly attempted to group locations based on both themes and, sometimes, actual location. Inconsistent street placement is the lesser of two evils; leading players to believe that there is any free parking available in this city is just plain cruel.
Wolfenstein: The New Order
Bethesda Softworks published this huge hit for multiple consoles and PC in 2014, and it may include the most bizarre representation of London ever created. The alternative reality where Nazi Germany wins World War II and re-builds London after multiple bombings as a reformed Nazi metropolis is possibly one of the strangest depictions of London ever created.
While this game also takes place in Berlin and (oddly enough) the Moon, it is quite unsettling to roam the streets of a dystopian Nazi-London with Big Ben in the background of a multitude of Swastika adorning flags. The gameplay is predominantly made up of indoor activities, but the few times you do get a glimpse of the outside is enough to make any Londoner uneasy.
Big Ben Video Slot
Even the casino industry has paid tribute to the U.K.'s capital. Game developers Aristocrat incorporated plenty of London's infamous landmarks into their game, Big Ben. While the level of creativity involved in making video slots is limited to thematic choices and symbol design, Aristocrat managed to creatively incorporate many of London's landmark symbols from double decker buses to the British flag. Like other well-made slot games, and you can find plenty of these here, Big Ben features some great bonuses and generous jackpots for lucky winners. If you prefer first person shooters to spinning slot reels, the next London-based game may spark your interest.
Call of Duty: Modern Warfare 3
The infamous Call of Duty franchise chose to set the scene of their most popular games, Modern Warfare 3, in London. You get quite an authentic experience with some incredible graphics, part of it including chasing after a tube train in the Underground. Enjoy battling enemy operatives in the Docklands while also catching glimpses of Big Ben as well as the House of Parliament throughout the game. The visual effects remarkably capture the hustle and bustle of London's streets with an adrenaline packed storyline to boot.
City Run London – Winter 1545
This comic book themed mobile game, available for Android and iOS, is set in a cold, dark and medieval London. Your main objective is to carry out a rescue mission and avoid guards while roaming the city streets that have been placed under a strict curfew. While this is a darker portrait of a lively city, for a mobile game it quite accurately captures the violence and danger of a Tudor-era London; definitely not one of the pictures of London that would make you wish you had a time machine.