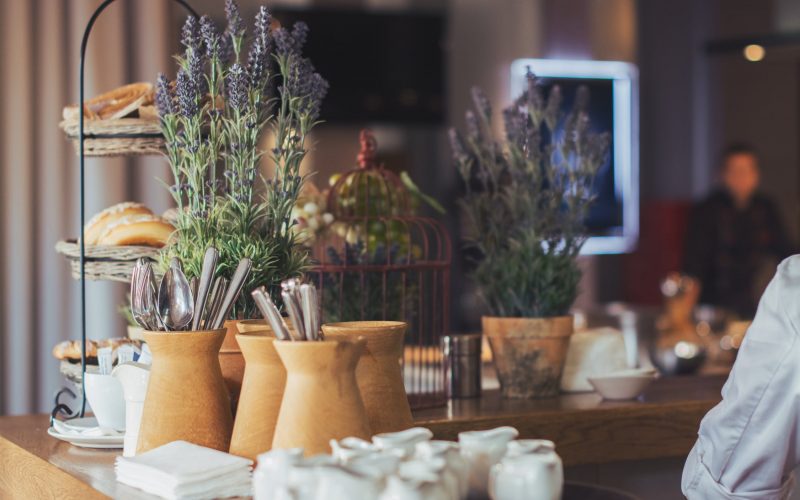 Last year London was voted the best-rated destination in the world, winning the coveted 2019  
TripAdvisor Travellers' Choice Award
 ahead of cities like New York and Paris. There are many reasons why London is such a popular destination, including the fact that the city is home to some of the trendiest hotels in the world. Hotel design has become progressively ambitious in recent years, with a selection of trends shaping the industry in various ways. Among the most prominent hotel design trends to take note of in London are experimenting with social areas, inviting the outdoors inside, and  
integrating fascinating art galleries
 into the hotel design.
Experiential social areas become popular
While an increasing number of hotels are already sporting communal lobbies and artisan coffee shops, many more are aiming to take experiential social areas to the next level by adding communal kitchens, libraries, and swanky lounges into the mix. The Good Hotel, London's very trendy floating hotel, has already embraced this trend with open arms. Moored at the Royal Victoria Dock, the 4-star hotel is renowned for its communal spaces that encourage social interaction between guests. The Living Room is categorically chic and invites guests to kick off their shoes, put their feet up, and meet up with newfound friends. The Good Hotel also offers guests an inspired co-working and meeting space that is stylishly furnished and boasts good lighting and fast Wi-Fi – two of life's greatest working pleasures.
Bringing outdoor elements inside
As the world experiences a  
distinct shift towards eco-friendliness
, more hotels will adopt a design style where the lines between indoors and outdoors are blurred. Indoor-outdoor design elements such as green walls, indoor waterfalls, expansive spaces, and natural lighting are becoming a regular feature in some of the world's top hotels. Natural elements are also frequently  
combined with industrial elements
 such as bevelled tiles, concrete floors and brick walls for a truly enthralling visual appeal. The Treehouse London is the perfect example of a local establishment that has perfected the art of bringing outdoor elements indoors. The hotel design boasts a sense of wistfulness and features exposed concrete walls and ceilings, reclaimed wood furnishings, and ample greenery. The hotel uses only organic cotton and has reduced the use of single-use plastics significantly, adding to its very strong eco-friendly ethos.
Integrated art galleries for the win
One of the hottest hotel design trends sees high-end art galleries being integrated into the hotel design, enabling guests to  
peruse magnificent art pieces
 without leaving the hotel. The Exhibitionist Hotel in South Kensington is an art lover's paradise with its glitzy décor and entrance that is adorned with a multitude of sculptures and murals. The hotel has a reputation for being somewhat of a communal art gallery and features no fewer than eight gallery spaces that boast incredible pieces of art. While there is a delightful mix of rotating installations to enjoy, the hotel is also home to a number of rather exquisite fixed pieces, such as a massive marble bull guarding the entrance and an arresting mannequin-lamp residing in the bar.
Visitors to London are spoiled for choice when seeking out accommodation. With so many trendy options to choose from, you will definitely find your very own 'home away from home' in the city.