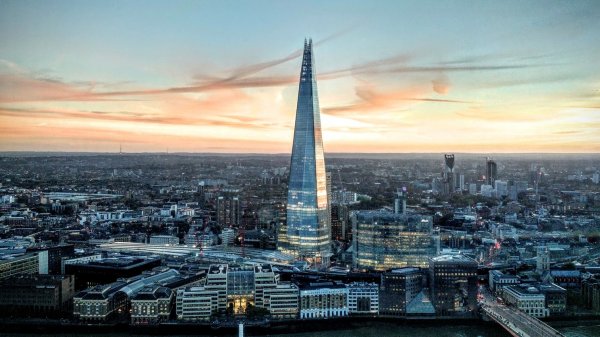 In a recent survey, London was discovered to have the highest level of digital connectivity at 71%. This is perhaps unsurprising given that it's the UK's capital. However, despite its impressive connectivity, the city wasn't found to be the best place to start a business.
Here, we'll look at where is best to start a business and how the capital fares according to recent statistics.
Where is the best place in the UK to start a business?
According to statistics, the best place to start a business in the UK is the East of England. Businesses here have a 93.6% survival rate after the first year. In contrast, London came second to last with an 89.8% 1-year survival rate. This is still pretty good, but when you factor in other aspects of running a business, you soon see why the capital is rated further down the list.
What sets the capital back?
Although the digital connectivity in London is excellent, there are a lot of factors which hold the capital back from being considered the best to start a business.
The amount of competition can play a huge role. Due to its size, population and excellent connectivity, London is a popular city for businesses to start up in. However, the competition faced, particularly with larger more established brands, can prove challenging for start-ups. This is partially why the capital has a poor 5-year survival rating. It drops from an 89.8% 1-year survival rate, to a 39.3% 5-year survival rate.
It also has the highest costs in the UK to start a business. The average weekly rent on a commercial building is a staggering £1,240. If you need to hire employees that's also going to cost more than other parts of the UK, with the average full-time worker earning £898.80 per week.
Key London industries
The key industries in London which prove the most popular right now include professional services, retail and financial services. There are also some sectors which are currently gaining traction within the city including Artificial Intelligence and software.
Studies also show that certain areas of London prove more popular with start-ups than others. These include Camden, Westminster, Barnet, the City of London and Stratford.
While the competition is fierce and the start-up survival rates after 5 years are pretty poor, for those who make it the capital is one of the bets for profit potential. The rewards of succeeding here are a lot higher. In fact, London has the second highest level of start-ups which have gone on to earn £1million after their first 3 years.
Overall, London may be difficult to survive in when you're starting a business, but if you can make it you could experience a higher level of success. It's crucial businesses plan ahead if they want to succeed in this cut-throat yet opportunistic city.