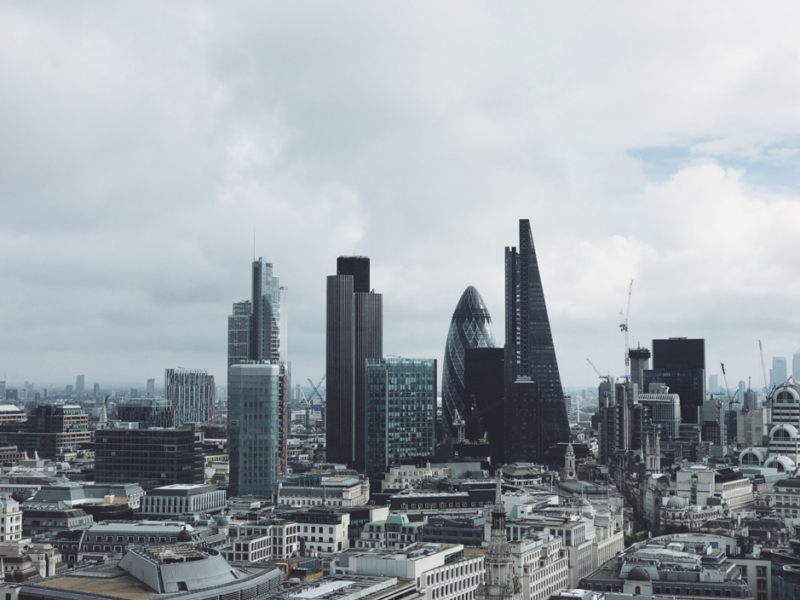 Start-up capital of the world?  It's an assertion that may not be as far fetched as you think.  London is home to an impressive 37% of all the unicorn companies in Europe.  That's companies which are privately owned start-ups worth over $1 billion.  No exact figures are available for 2019 but it's estimated that the capital has around half a million new businesses.  This is by no means a top five, but these are certainly five innovative and very interesting start-ups, well worthy of your attention.
The Goat Agency
On a website of admirable clarity and impact, the Goat Agency proclaims that it is the fastest growing agency in Europe and it's not hard to see why.  Thanks to the skilful use of graphics, you can grasp the central argument in seconds. People spend far more time on social media than they do watching TV and yet most advertising revenue is still spent on TV advertising. Goat draws on seven years of accumulated data to deliver the most effective social influencers to the advertiser.
Babylon
'Babylon's mission is to put an accessible and affordable health service in the hands of every person on earth'. And the way in which they are going to do it is by using AI to provide instant diagnoses which you can access via a mobile app.  The scheme is still in its infancy, but this is clearly an application of AI which has the potential to 'democratise health'.
Cazoo
Used car purchase with a difference.  No showrooms, no forecourts, no salespeople.  You simply browse online and 72 hours later a car is delivered to your door, with fuel in the tank and free insurance cover for the first seven days.  What you get is convenience and a car that's been through a 150-point check, has been completely valeted, has a 90-day warranty and an RAC assistance package.  There's probably no easier way to buy a used car.
Soldo
Soldo provide multi-user spending accounts for businesses. Their virtual company cards allow employees to be allocated a set amount according to their seniority.  Unlike a conventional company credit card there is no risk of overspending or of the card being hacked.  The prepaid card is not linked to a company bank account so there's no information that hackers can use to trace the card.  If the card needs to be frozen it can be done so without the need to freeze the entire account and if your staff need to travel abroad, you simply load the card with foreign currency.  Most significantly, employers can track employee expenses in real time using a payment control dashboard.
Patch
You like plants but you know nothing about them.  You're not retired so you really don't have time to spend browsing garden centres and learning by trial and error. The patch website enables you to match your space to a plant which will thrive.  Once you've selected it, it will be hand delivered to your door and there's a full customer support service if you run into problems later.