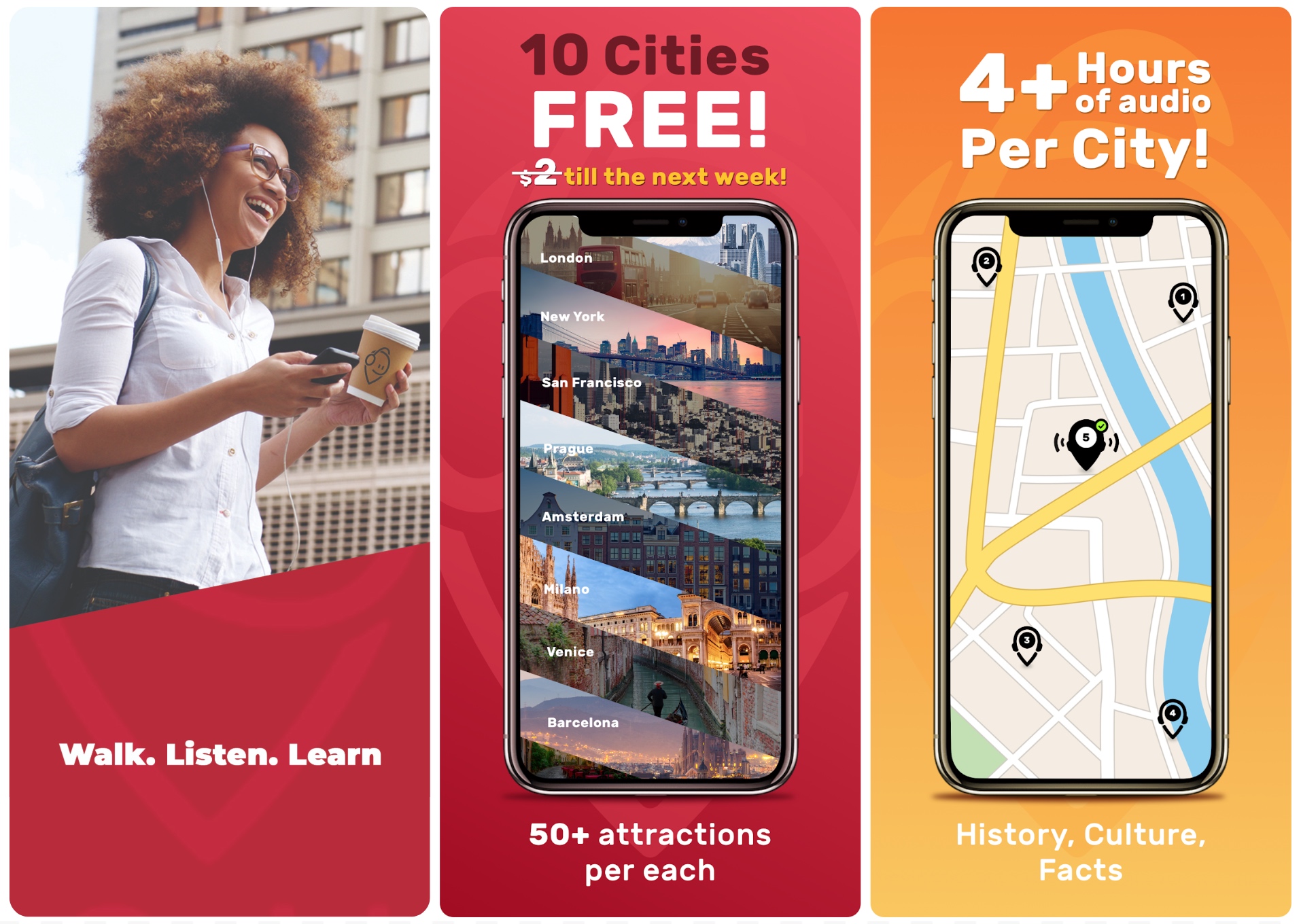 Today, you have plethora of means to explore a city as tourist. Advancement in technology has made the whole world a smaller place to communicate, travel and explore. While you did have travel map and tour guides even in the past to help you discover a monument or location, today you have Google Map and routes to assist you. But, the maps will just help you reach your destination. How can you find out about the historical significance of a monument? Hiring a city guide would be expensive. Taking hop-on and hop-off bus will also cost you money.
Yes, while an hop-on and hop-off bus will cost you around $50-100 and hiring a local guide will also not be very cheap, Audio Guides.Me is your one-stop solution to get free audio tracks about the local attractions around. The app also cuts down the other shortcomings of hop-on and off-bus like time flexibility and searching of routes. While you are limited by time when you are travelling on the bus, you also have no idea where you are going and how to come back, in case you miss the bus. So, AudioGuides.Me proves to be a free alternative to hop-on and hop-off buses and boring local human guides.
So, here is something unique, inexpensive and utter helpful. AudioGuides.Me is a free to download and install smartphone app which has hours of audio tracks to help you discover and explore the local attractions of a particular place. The app shares the history of the place, cultural facts and personalities related to it. The only thing a tourist needs to do is to pick the most interesting places he wants to visit and download the guide tracks. Once the tracks are downloaded, you don't need any internet connectivity.
The tourist can easily walk from one attraction to other enjoying audio stories. For instance, if you are paying a visit to London, then you just need to download London audio guides and the list will comprise of the top tourist destinations of London. As you visit the places, you can listen to the audio guides and explore the destination as per your convenience. There is no hurry as the tourist guides make. You are not short on time from anywhere on your audio tour with a map in your hand, walking from one attraction to the other enjoying audio stories.
If you are planning to take a walking tour of Shakespeare's Globe, Madame Tussauds, Kensington Garden or anywhere in London, then London audio guides will be of great help to you. Right from knowing about the historical origin of the place to its present day condition, you will be able to get a deep insight about the place. So, grab a cup of coffee and start your audio tour today. You will literally not need any help.
Often people are worried because they have to get up in the morning as per their tour planner to move to different places of attraction. But with Audio Guide, you don't have any problem like this. Go for walking tour as per your comfort at any point of time, without worrying about who is going to guide you for your visit. Download the app now and enjoy its company.