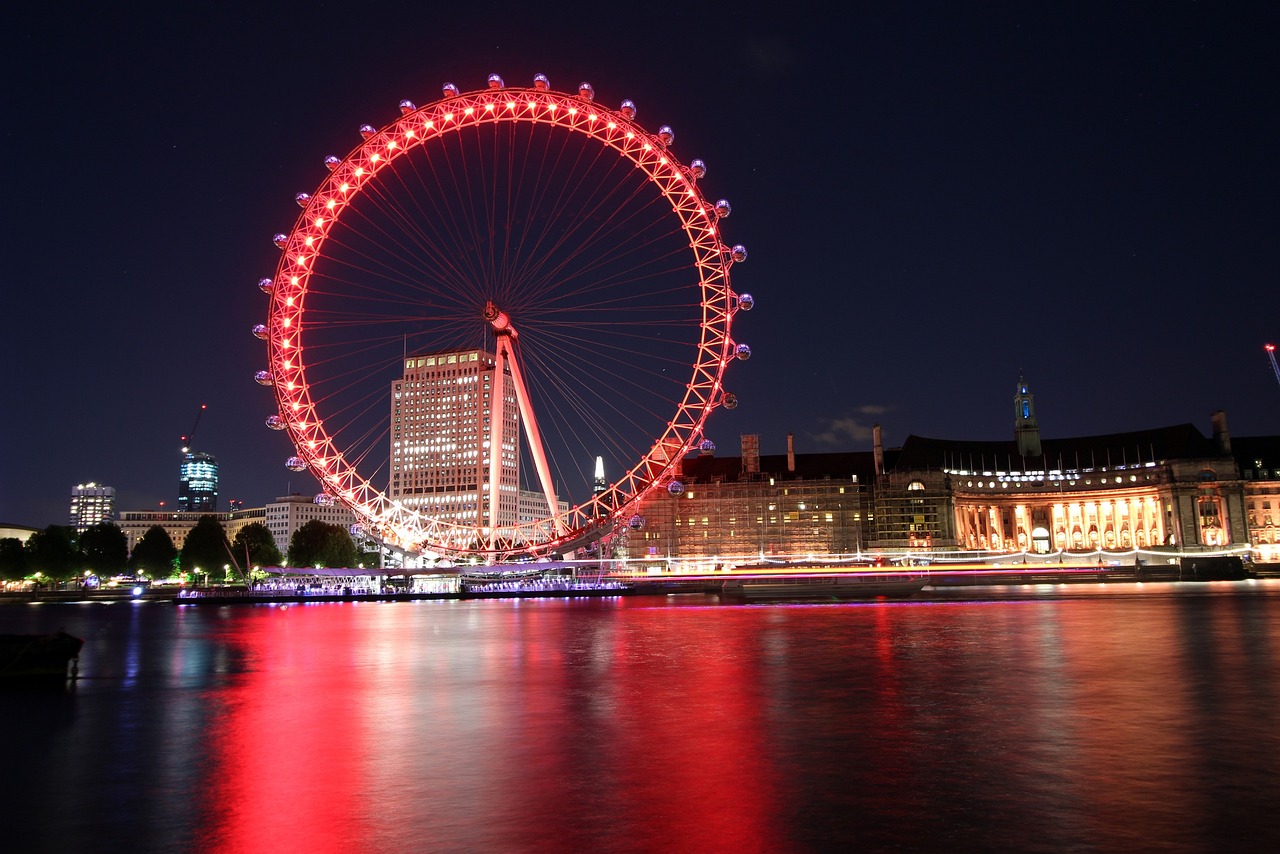 When the sun dips below London's iconic skyline, the city transforms into a vibrant playground. Whether you're a local or a visitor, the English capital offers countless ways to spend your evenings, each promising a unique slice of the city's culture. Let's take a look at five such activities that are guaranteed to make your nights in London truly memorable.
1. Uncover Hidden Treasures at Late-Night Museums
There's a certain enchantment to wandering through museums after hours. Establishments like the British Museum and the Natural History Museum often extend their closing times, welcoming visitors into their hallowed halls for a nocturnal adventure. These late-night openings provide a unique, less crowded way to explore the artefacts and exhibits.
These quiet, unhurried hours can yield a more intimate understanding of the exhibits, from ancient Egyptian artefacts to dinosaur fossils. Some museums also host special events during these evening hours, including talks, exhibitions, and performances, transforming a simple visit into a cultural soiree.
2. Enjoy Moonlit Walks Along the Thames
As dusk falls over London, the River Thames dons a shimmering veil. Flowing gracefully through the heart of the city, the river takes on an ethereal glow under the moonlight. An evening stroll along its banks offers breathtaking views of the city's iconic landmarks, like the London Eye and Tower Bridge, their lights reflecting off the water's surface in a dazzling display.
Alongside the visual spectacle, you'll find musicians, artists, and street performers adding a lively soundtrack to your walk. The riverside also hosts several eateries and pubs, where you can pause for a bite or some refreshment as you drink in the mesmerising views.
3. Visit Historical Poker Rooms
In the heart of London's bustling entertainment scene lie historical poker rooms, teeming with stories and strategy. Places like the Grosvenor Victoria Casino and the Playground Poker Club have become social hubs, where patrons not only enjoy the game but also experience a part of London's history.
In the digital age, this poker tradition extends into the online realm. Today, many platforms provide various titles and comprehensive resources, including hand rankings and poker terminology, to help both newcomers and experienced players hone their skills in an array of poker formats. This seamless blend of history and modernity makes visiting these poker rooms and platforms a unique London experience.
4. Relish Street Food at Night Markets
The city that never sleeps indeed has a vibrant culinary scene that stays awake too. London's bustling night markets offer a gastronomic adventure like no other, with street food stalls serving up a global feast.
From the tantalising Asian cuisine at Street Feast, offering everything from sushi to satay, to the mouth-watering pastries at Borough Market, where freshly baked goods waft tantalisingly into the air, your taste buds are in for a delightful treat. The night markets are a sensory extravaganza where sizzling food, lively chatter, and local music blend to create a memorable London experience.
5. Attend a West End Show
London's vibrant theatre scene comes alive at night, lighting up the city's West End district. No visit to London is complete without experiencing this spectacle. From riveting plays to high-energy musicals, London's West End promises a memorable night of drama and entertainment.
Whether it's a timeless Shakespearean tragedy, an avant-garde play, a lively comedy, or a heart-stirring musical, there's something to suit every taste. Alongside the shows themselves, the theaters—many steeped in history and architectural grandeur—offer an enchanting setting for an evening of cultural immersion.
In summary, whether you're unlocking the mysteries of late-night museums, strolling under the moonlight by the River Thames, or being swept away by the magic of West End theatrical performances, London after dark provides a panorama of diverse and enriching experiences. Each of these unique activities grants a distinct perspective on the city's vibrant cultural and social landscape. So, regardless of your preferences, these captivating evening escapades will ensure your London nights are as unforgettable and remarkable as the city.