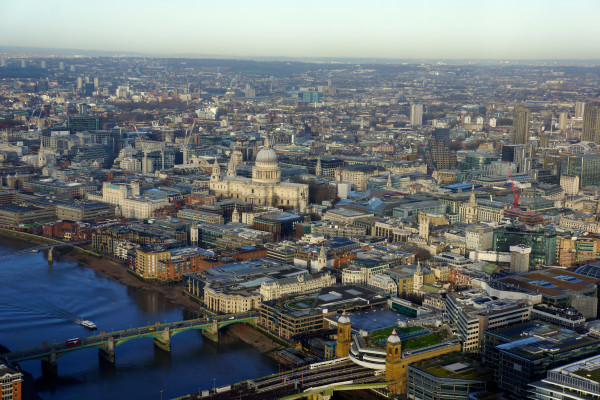 With temperatures soaring all across the UK and many people looking for ways to enjoy the best of the British weather, now is the perfect time to have a short break away from the capital, catch a few rays and explore more of our fantastic little island. 'Staycationing' – as it has become known in the lingo – has become an increasingly popular way to holiday as in the current financial climate, people have fewer pounds in their pockets compared to a decade ago, so if you're looking to save some money, here are just a few of the best places you should be thinking about visiting that are all within a few hours' travel.
Brighton
A mere hour and a half away, Brighton is surely one of the best coastal destinations that Britain has to  offer, and with its position on the south coast, you're likely to experience more sun there than anywhere in the country (though remember, it's still in England, so you'd best pack a brolly!). With beautiful beaches where you can book boat trips and experiencing kayaking for the first time, and a very grand theatre and liberal arts scene, there's no end of things you can see and do in Brighton, and at the end of the night, you can find a quiet B&B to rest you head in before heading back to the big city.
Essex
With a journey time of just an hour, Essex makes an ideal destination for a bit of holidaying on the cheap. With gentle, rolling hills, quaint towns and villages, and a 360 mile coastline, Essex is not only a brilliant escape from city life, it's a perfect encapsulation of everything that makes Britain great all wrapped up into one small area just waiting for you to unravel it. On top of that, there are plenty of places to stay for a single night, a weekend or a whole week, so whether it's a hotel, a B&B or even a caravan at one of the many Essex-based caravan park locations.
Cornwall
Finally, the far south west has a lot to holiday going Londoners, and even though Cornwall is a little bit further away than the previous two destinations, it's well worth your time. With raw, beautiful coast line and plenty of local charm, Cornwall has a lot to offer the Londoner looking to get away from it all.
As you can see, there are plenty of ways to spend a lazy summer day, weekend or even longer outside of London, but why limit yourself to the summer? If you're caravanning, learn how to make the most of your caravan all year round and spend more time out and about.