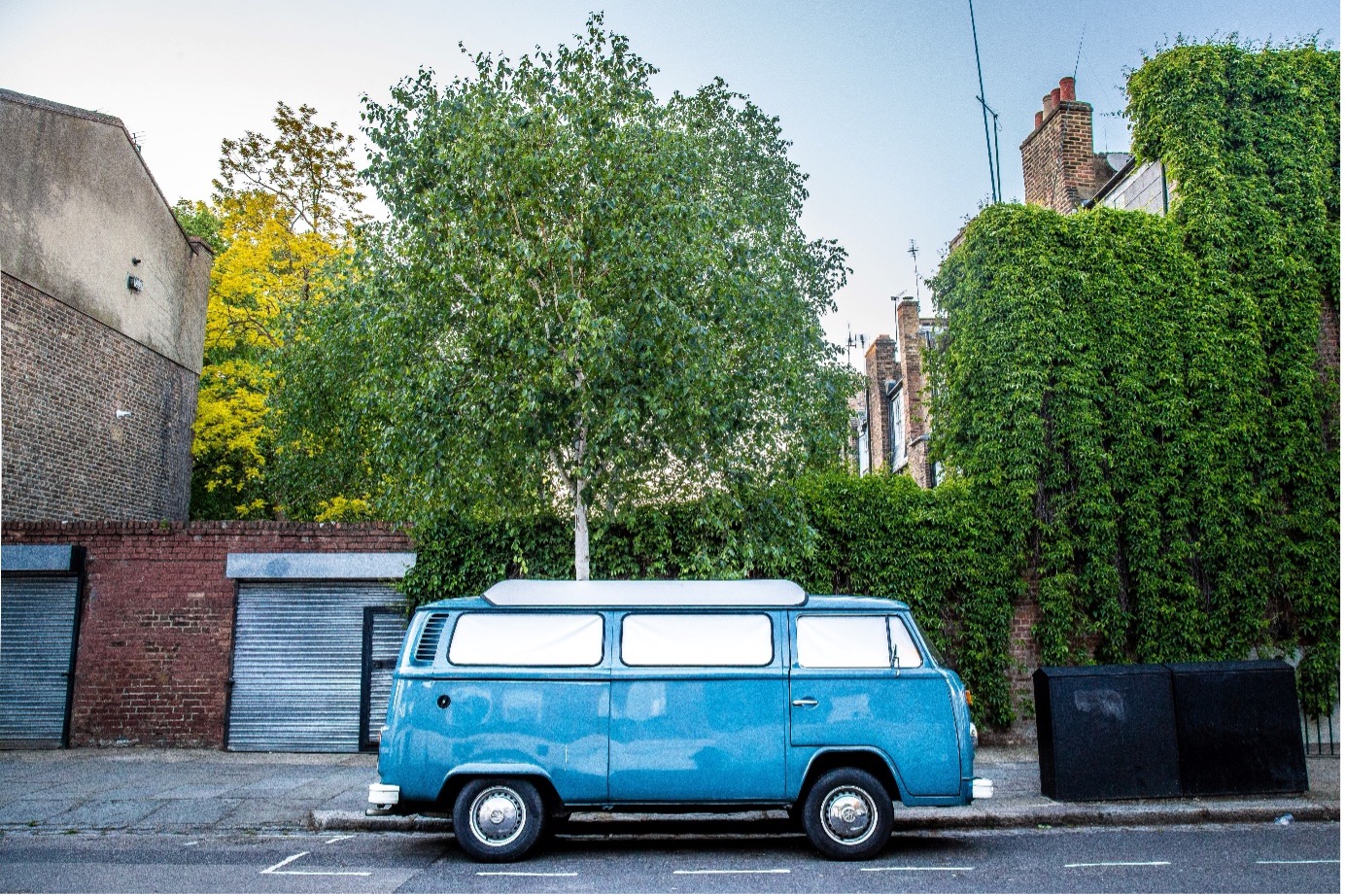 Photo by Roberto Nygaard on Unsplash
In many ways living in a campervan or in a larger motorhome can be a dream: Travelling when and wherever you want, not being bound by rent or certain rules, living your life to the fullest. Choosing this lifestyle in an expensive city like London can be a huge advantage, but there may also be some disadvantages.
So, is it possible to live in a campervan or motorhome in London? Yes, it is possible, but there are things to consider.
FINDING FREE PARKING IN LONDON
The first and maybe the most obvious downside of owning any kind of vehicle in London is the parking. Unless you are lucky enough to have a space that you can use, finding a place to park will be very difficult. Parking can be easier in the South of London. It's best to find a map of your area that contains all the spaces that aren't reserved or need to be paid.
EXPENSES
When buying a van or motorhome, consider the expenses first. Do you plan on upgrading your van yourself? The building materials such as insulation can still be quite costly so having a good idea of your budget is helpful. If you are not keen on buying you can even rent a motorhome from local owners on reputed sites such as Goboony.
WHERE TO GET INTERNET
If you have a decent internet connection on your phone, you probably will not run into many problems. If you would like to use your laptop, choose a good mobile router. Working from your van, for example as a travel writer, can be nice, but there are also options like coworking spaces to take advantage of.
TAKE PRECAUTIONS
What if your van breaks down? Knowing how to repair your vehicle is a must when you are living in a van or motorhome. It is very also important to insure your motorhome or van, since this can help you replace or repair your vehicle at an affordable cost if necessary. When buying your motorhome, look for quality rather than the cheapest price. It could save you a lot of money in the end.
ENJOY VANLIFE!
Despite all the necessary planning, there are so many great experiences to look forward to. You don't have to just stay in the city. Take advantage of those four wheels underneath your new home and explore the country! You could take the opportunity and travel outside of London, for example, visit The Fire Pit Camp in Norfolk or discover other beautiful remote places.
One thing is certain: You will have experiences that you will remember for the rest of your life.