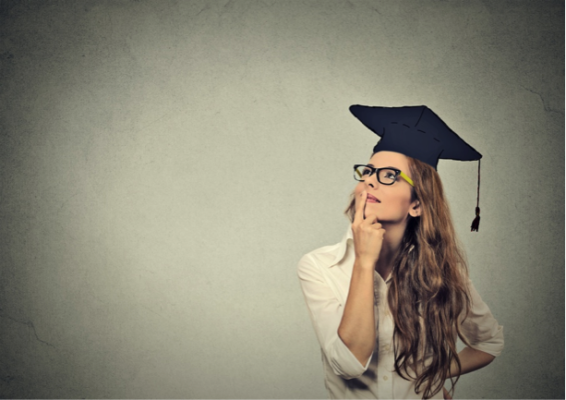 A 7.5% increase is expected in graduate vacancies amongst organisations this year, allowing those that have just graduated to place themselves in an excellent position to find employment following their degree. Chances are, many of you will be contemplating your next move, ultimately deciding where in the country they should place themselves after their degree and wondering how to find themselves on the right career path. With so many graduates flocking to the capital city in search of their perfect job, we take a look at if London is really the best place for graduate jobs.
London is one of the most popular cities in the country for employment and those looking for a career, offering an excellent range of positions in a number of different sectors, all with an average starting salary of £28,500. It can't be argued that it is the biggest hot spot for graduates in the UK, and according to research from the AGR (Association of Graduate Recruitment) 45.9% of graduate positons were in the capital in 2015.
Most Educated City
Though England as a country has a relatively high average level of graduates, London's numbers are boosted even further by highly qualified graduates from other parts of the UK.
Research shows that London is one of the most educated cities in Europe, with the highest concentration of graduates (69.7%) in inner London, boroughs including Camden, the City of London, Kensington and Chelsea, Hammersmith and Fulham.
London is home to some of the most popular graduate positions and organisations that offer recruitment and excellent graduate schemes, therefore the amount of working professionals in the city has grown substantially in the past few years allowing London to become one of the most educated cities.
Be Prepared To Move….
But we don't necessarily mean that this move is to London; as a graduate it's important to understand that if you are prepared to undertake a move it will open up much more opportunities for you. The North West and the Midlands are two areas that have seen an increase in organisations recruiting graduates in certain positions, graduates can now look to emerging cities that are becoming much more populated with graduates and those just starting out in their careers.
There are a few places around the UK where graduates might have opportunities, but this of course will depend on the sector they are going into. Accounting and professional services is the sector with the most graduate vacancies in 2016, with almost 5,000 vacancies open to graduates, a recent report shows that two-fifths of organisations are preparing to take on more graduates this year.
Being prepared to move is always going to give you a better opportunity to find the role that you want, whether this is in London or not! Attic Recruitment are a graduate recruiter consultant specialist, in investment banking, property, marketing, public relations, insurance and headhunting. When looking at your next move following graduation it's a good idea to talk to a consultant who will understand the position you are in and can advise on your next move, whether this is to London or not!
Article supplied by Attic Recruitment.