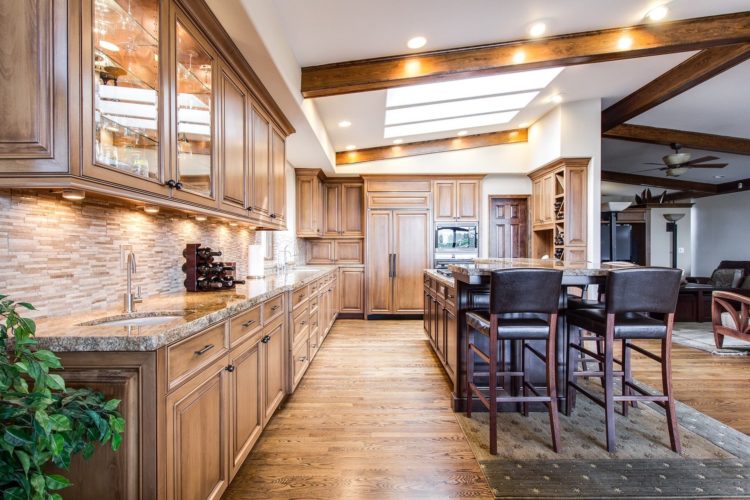 Do you know the difference between solid wood flooring or engineered wood flooring? They both are from real hardwood. The key difference is in the plank's construction.  They are made in different ways and this affects when, how, and where it may be used. Engineered or solid wood flooring is based on your choice and how and where you want the flooring.
Engineered wood flooring, what is it?
Engineered wood flooring comprises multiple wood layers. The flooring plank surface is known as a wear layer. These wear layers are the ones that you see on fitting. Thus, you can choose the wood species such as Oak or Walnut. The rest of the flooring is in base layers offering stability and additional strength to the flooring.  
Engineered hardwood planks vary in thicknesses, widths, and lengths. It is found in parquet blocks and depends on the requirements that you can see different finishes. It can be lacquered, oiled, unfinished, and brushed types. Choosing an unfinished floor means you must protect it using lacquer or oil after installation. 
Advantages
Engineered wood flooring has a real hardwood at the top layer and the advantage of wood flooring are: 
It is cost-effective relative to other solid wood flooring types.

Engineered wood flooring has hardwood as a real layer on the top.

It can be fixed even to the subfloor

It is tough to tell the difference once installed.

It can be used in different ways owing to its versatility. It is resilient to changes in humidity and temperature in comparison to solid wood flooring.

Engineered wood flooring comes in different wood species, colors, styles, plank sizes, and finishes.

A stable product to be installed underfloor with heating, as an underlay, and in conservatories.

It is simple to install.

If required, sand the wood top layer and refinish the flooring. 
Engineered wood flooring comprises many layers. It has natural wood 100% in the top layer, while the bottom layer is in wood. There is a core built in the middle of plywood having 5 to 7 layers such that it crisscrosses, in unlike directions. Engineered wood flooring is available in an array of styles, offering a wide range that includes specialty to traditional designs. Engineered wood flooring does not expand, shift or contract when it is exposed to humidity, moisture, and temperature, that it is considered to be the right option for rooms.