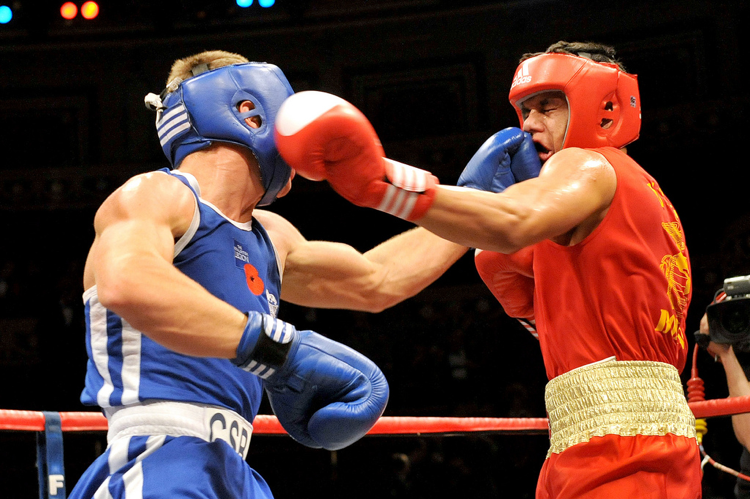 Never has there been such an exciting or inspiring time for British boxing fans. As ambitious UK fighters continue their gradual takeover of several weight divisions, we're reminded of the incredible athletes this tiny island is capable of producing.
But while Britain as a whole has unleashed some of the most iconic fighters in history on the world, there's a much smaller corner of the country that's contributed more than its fair share. Over the past 50 years in particular, London's boxing talent has proved to be a force to be reckoned with on the biggest global stage.
British Boxing History
If you're a dedicated fan of boxing, you'll be in no doubt that the history of the sport in the UK originated in East London. We can't stake claim to inventing the sport itself, which history suggests has been popular for many thousands of years. Nevertheless, East London alone has produced more talented British boxers and championship fighters than anywhere else in the UK.
Some of the most important landmarks on the historic boxing landscape can still be spotted around London's East End. West Ham Baths was one of the most popular boxing venues in its day, while the Repton Boxing Club in Bethnal Green was the first boxing gym to open its doors in Britain. In business since 1884, some of its former members include the likes of Ray Winstone, Audley Harrison and the Kray twins.
While British boxers didn't make much of a mark on the global scene in the first half of the 20th century, there was a huge turnaround from the 50s and onwards. London boxer Terry Spinks took home the flyweight gold in Melbourne in 1956 setting the scene for several successful decades ahead.
Just a few examples of London boxing alumni that claimed major world titles in the second half of the 20th century include:
Terry Downes, Middleweight 1961
John H. Stracey, Welterweight 1975-76
Charlie Magri, Flyweight 1983
Lloyd Honeyghan, Welterweight 1986
Terry Marsh, Light-Welterweight 1987
Duke McKenzie, Fly, Bantam & Super Bantamweight 1988-93
Nigel Benn, Middleweight 1990, 1992-96
Chris Eubank, Middleweight 1990-91, 1991-95
Frank Bruno, Heavyweight 1995-1996
Lennox Lewis, Heavyweight 1993-1994, 1997-2001, 2001-2004
David Haye, Cruiserweight 2007
Heavyweight Glory
Interestingly, it wasn't until 1993 that a World Heavyweight Title was finally brought home by a Brit. The Brit in question being Londoner Lennox Lewis, who vanquished Tony Tucker in an iconic bout in Las Vegas. He subsequently managed three challenging title defences, before losing his world first world title in 1994 to Oliver McCall.
Showing true fighting spirit, Lewis would then go on to recapture heavy weight Glory in 1997, 1998 and 1999 – also chalking up a victory against the seemingly-invincible Mike Tyson along the way. Once again, the stage was set for the superstars of the future to take inspiration from Lewis' illustrious career.
London's New Boxing Superstars
Today, London continues to churn out some of the most incredibly capable sports persons in the world. In boxing circles, perhaps no more famous than Anthony Joshua.
Born in Watford and a former bricklayer, Joshua walked away from his job to take a shot at international superstardom. 22 fights, zero losses and around $60 million later, Joshua is the undisputed heavyweight champion of the world and one of the richest fighters in recent history.
An inspiring illustration of what's possible, if you've the courage to stop at nothing in the pursuit of your dreams.
Inspiring the Next Generation
Chances are, we've only just begun to see what this boxing-mad corner of the country is capable of. Across London and beyond, more youngsters than ever before are taking inspiration from the likes of Anthony Joshua and dreaming of success on the world's biggest stages.
Encouraging kids to follow their dreams and become all they can be means surrounding them with inspiration and showing them what's possible. Whether it's boxing posters on their wall, the latest boxing merch to wear proudly around town or tickets to major events, there's always something we can do to inspire the next generation.
Anthony Joshua is far from the only boxing superstar to have come from a humble background.  In fact, it's rare to come across a successful fighter born with the proverbial 'silver spoon' in their mouth.
Almost every boxing hero in history underwent an inspiring rags-to-riches story – all of which began with nothing more than a dream.