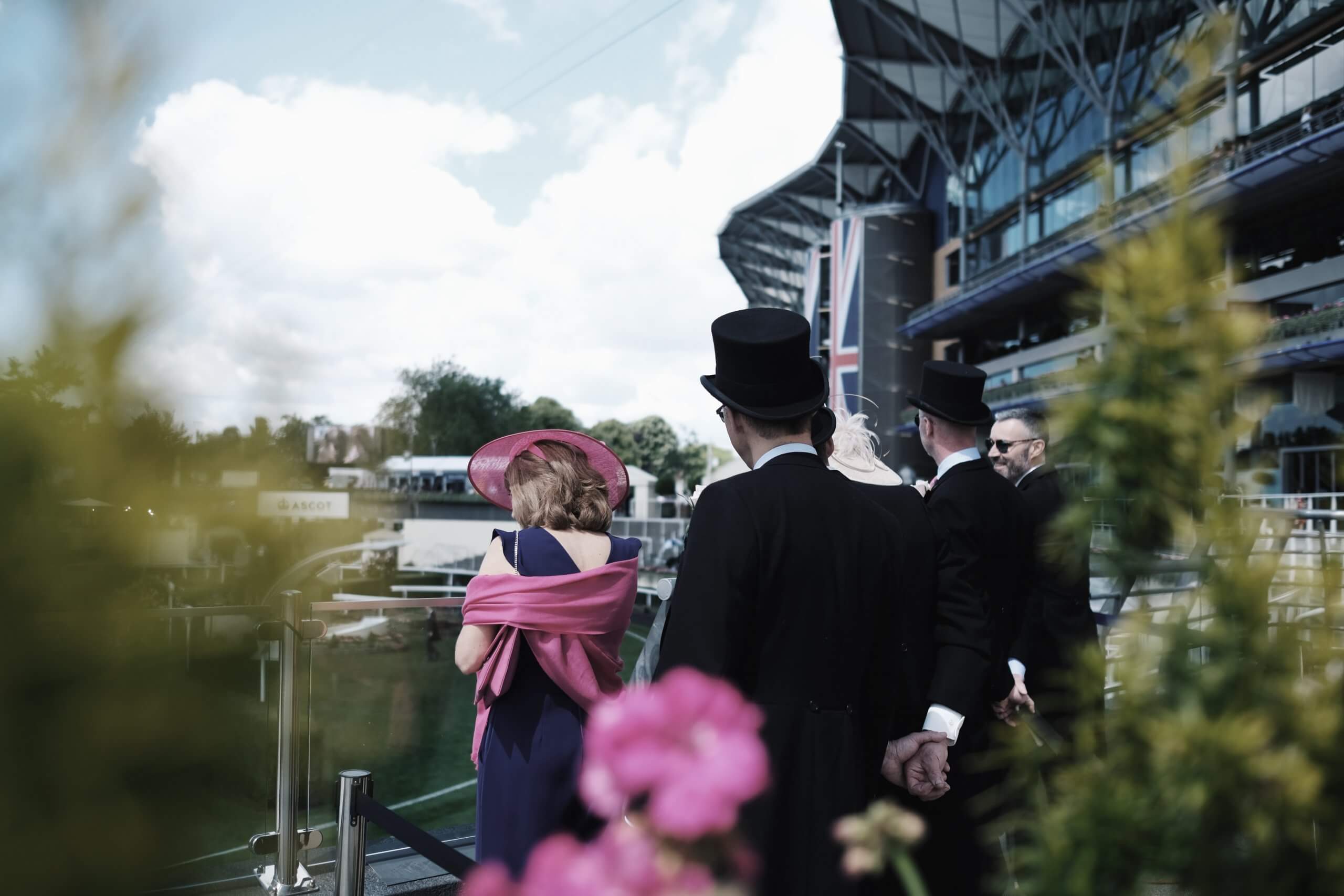 Caption: Ladies Day at Ascot is the most attended day of the festival
Royal Ascot is a British sporting institution and it may just be the most important event in the horse racing calendar. Of all the days of the meeting, Ladies Day is by far the most attended – partly because of its emphasis on fashion but also because it's the day of the elite Gold Cup race.
Although Ascot racecourse isn't actually within Central London, it's so easy to get to that it might as well be. If you're struggling to think of a great summer day out to take part in this year, consider heading to Ladies Day at Royal Ascot.
How to Get There
From Central London, getting to Royal Ascot is a doddle!
Those travelling by public transport will need to make their way to Waterloo station. From there, South West Trains run a very regular service to the town of Ascot, which takes well under an hour. Once you arrive at Ascot station, the racecourse is around a five-minute walk away.
If you're struggling to find your way to Waterloo then consult the London A to Z or Google Maps. People driving should leave themselves plenty of time, as the roads can be incredibly busy during the festival.
What to Wear
Arguably one of the biggest questions of the day should be what are you going to wear? Some people begin planning the following year's outfit as soon as Ladies Day finishes, while others take a more casual approach.
One thing is for certain though, it's not an occasion where you can just throw on any old thing. Try to give your outfit as much consideration as you would give a wedding.
Men should dress in smart clothing, suits are preferable and in the Royal Enclosure, you should wear a full suit with a top hat and waistcoat.
For ladies, dresses are de rigueur, but in recent years tailored jackets and jumpsuits have been increasingly commonplace. Hats, fascinators and any kind of 'head decoration' are encouraged.
Remember to keep dresses to a modest length (no higher than knee-length) and cover up your shoulders if you've managed to snag a spot in one of the more exclusive enclosures.
The Windsor enclosure doesn't enforce any strict rules, but it's better to keep things classy. If you're struggling for inspiration, take a look at some of the outfits from years gone by – there are endless fashion influences to be found online.
Get into the Spirit of Things
Of course, without horse racing at Ascot there'd be no excuse to get dressed up anyway, therefore getting into the spirit of the sport is essential.
There are plenty of ways for those who aren't too familiar with horse racing to involve themselves in the sport.
You could opt to place a bet on horses whose names have some significance to you, or you could try your hand at paddock judging. Some people have success betting on the favourite, but you might have just as much fun joining a sweepstake with your friends for each race.
Whichever option you choose, you'll be able to find the best deals online, such as an Ascot free bet, which many companies are offering at the moment. Each offer differs from bookmaker to bookmaker, so you can choose the one that suits your needs the best.
Order of the Day
Remember to bring a digital copy of your ticket, your photo ID and any badges that you may need to gain access to enclosures, boxes or picnic tables.
Gates open from 10:30 am, which might seem early, but it's nice to arrive well before the first race to familiarise yourself with the course and soak up the atmosphere.
The first race sets off at 2:30 pm, but you might want to take a look at the horses in the parade ring, place a bet, or get yourself something to eat and drink beforehand.
The racing continues until 6:10 pm, which is when you'll want to start thinking about gathering your things to return home. The gates close on Ladies Day at 8:30pm prompt, so be sure you're ready to leave!