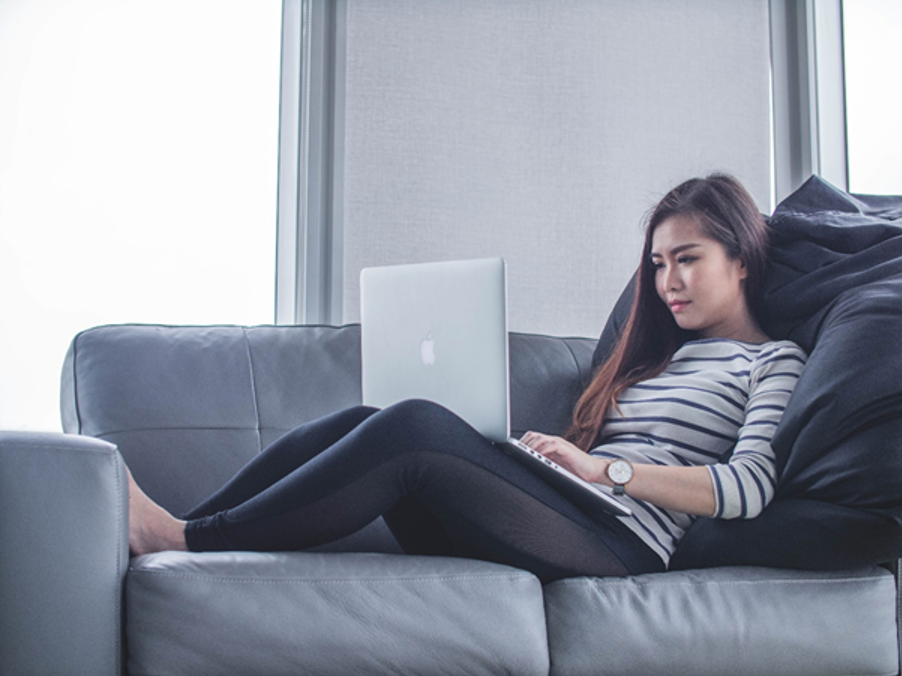 When it comes to selling your used car on a site like Motorway, knowing the best approach depends on what you're looking to gain from the sale – and how committed you are to getting what you want.
There are 3 primary ways of selling a used car in 2020, each with their own particular pros and cons, that you will need to understand in order to ensure you make the right choice for you.
Selling privately online
The route of selling your car privately through an online advertisement is still the popular approach, but knowing if this is the best method for you depends on what you're looking to achieve.
If you're predominantly looking to get the best price for your used car, then selling privately might well be the right choice for you. However, it can take some serious commitment in terms of time and money – and, even then, there is no guarantee of success.
Selling your car via an online marketplace
A leading player within the UK's used car industry, Auto Trader attracts around 7 million visitors to their website each month and showcases literally thousands of used car adverts at any one time.
Auto Trader allows buyers and sellers to connect directly – and whilst this can make it easy to find a buyer, nothing is guaranteed.
Being listed on Auto Trader can be expensive
Unlike some other websites, to put an advertisement for your car on Auto Trader, you'll need to purchase an 'advertisement package' – the cost of which works on a sliding scale. So, if you are selling a high-end car, the price of listing an advertisement can be a major overhead.
However, there are cheaper alternatives. Motors.co.uk, for example, is free to use and, if you are selling a classic or prestige vehicle, certainly worth exploring.
Selling your used car via a classified ad website
Gumtree was the first site for free classified ads in the UK and has subsequently become one of the most popular destination sites. Though it is possible to buy pretty much anything on the platform, used cars are one of their more popular verticals.
Though there is no cost to advertise, Gumtree's lack of specialism means that finding a serious buyer can be problematic, as your advert will be vying for attention amongst a sea of other used car adverts – many of which are priced unrealistically.
Selling your used car via an online auction site
Auction sites, like eBay, offer another method of selling cars privately online. Once you have set up your ad, you create a reserve price and allow multiple users to bid on your car – and, finally, it sells to the highest bidder.
Assuming a good number of bidders take an interest in your used car, there's a good chance it will reach its true market value.
eBay also has a 'Buy it Now' function
If the auction process seems daunting, on eBay you can also add a 'Buy it Now' option to your advert, or put it up solely as a fixed price advert making it more akin to a traditional classified ad. However, with all these options, there are fees involved.
Selling privately offline
Word-of-mouth marketing has always been something that advertising companies strive to inspire, because they know that personal recommendations from peers are huge motivators – so, why not start by simply asking friends and family if anyone is keen to buy your car, or if they might know someone who might be in the market for your vehicle.
Getting word out in the local community
If you get no luck with your personal network, you could try going to your local community. You could place a classified advertisement in a local newspaper, for example, or put up a card in your local shop.
Pinning up a notice in the car itself, to alert passing pedestrians and drivers that it's for sale can be useful – however, there are by-laws prohibiting this in some areas, so ensure you contact your local council first.
Part exchanging your used car at a dealership
When you part exchange your used car to a car dealer it actually involves two deals being done concurrently. Typically, you trade in your old vehicle, for a newer, shinier, and more expensive one. Then you agree to pay the difference, either by transferring the money to the dealer there and then or by taking out finance on the new car.
For many, part exchange will represent the best option for selling – after all, you rid yourself of your old car and get a newer replacement at the same time. However, before you attempt this, you need to ensure you have a good understanding of the true value of your car.
A part exchange is unlikely to get you the best price on your car
It is usually much more cost-effective to sell your car outright then doing a part exchange on it. Car dealers are looking to turn a profit, so they are unlikely to give you the best price for your old car. You are more likely to get a good offer if you walk into a dealership with the money you've made from a private sale, then you are turning up with an unwanted used car.
Selling your car to a franchised dealership can be a good option as they are likely to be interested. Whereas, if you're selling an unaffiliated brand, the dealer is unlikely to offer you a competitive price, as they probably won't retail it themselves.
Selling to a dealership will require strong negotiation
If you decide to sell to a dealer, it's important to remember they are out to make a profit. To accompany their well-practiced façade of general disinterest in the car, they will likely point out all of its flaws as they set about 'chipping down' the price.
To successfully negotiate, ensure you have a clear understanding of your car's value – and stick to your guns. If the dealer refuses to be reasonable, close the negotiation down, and walk away.
Selling your used car via an instant online car buyer
Selling your car to an instant online car buyer, is the ultimate method for offloading your car fast. It may not bring in the big money, but it's quick, hassle-free – and, crucially, the sale is pretty much guaranteed.
The market leader is We Buy Any Car – but a vast array of companies with similar models have flooded the market in recent years. Typically, these companies ask you to provide details about your car (make, model, age, etc.) via their website, a price is then offered, and – if accepted – collection or drop-off is arranged. Your car is then inspected, and this may result in a price negotiation. Finally, the sale is concluded, and the money is transferred to your bank account.
Knowing which instant car-buying website to use
There are now so many instant car-buying companies out there, if you want to get the best price for your used car, it's a good idea to shop around.
Rather than going from site to site, it is far quicker to use Motorway's free online comparison tool, which allows you to assess a number of different offers in one place – and provides a quick, easy, and hassle-free way to ensure you get the best price for your car if you sell it this way.