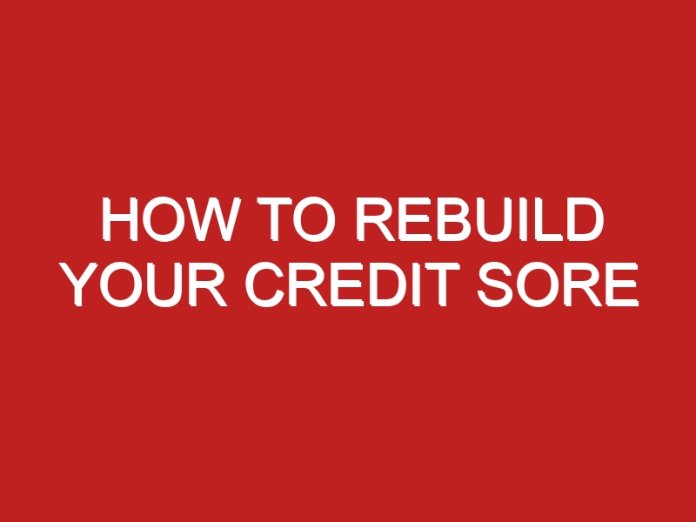 Have you found yourself with a low credit score and not sure how to fix it? You're probably not alone. With the knock-on effect of Covid-19 and the rise in cost of living in 2022, your credit score is more important than ever. If you are looking to rebuild your credit score, good news, it can be done! However, there's no real 'quick fix' to improve a low credit score and unfortunately it does take time. However, with good financial management and regularly checking your file, it can start to improve! Let's take a look at they your credit score is important and how you can start to rebuild it from a low credit score.
Why are credit scores important?
Your credit score is a reflection of how good you are at managing credit or finance. Your credit score is calculated by a number of factors such as personal information, amount of debt owed, payment history and credit worthiness. Your credit score can be calculated by the information that is listed on your credit file. This is why it's good idea to get into the habit of checking your score regularly. Your credit score is important when you are applying for a mortgage, car finance, credit cards and even a mobile phone contract. Potential finance or credit lenders want to see what type of borrower you are and if you will pay your loan back or not. Having a better credit score can also save you money. Those with good credit usually get access to better rates, easier approvals, lower monthly payments, and higher credit limits as they are seen as less of a risk to lend to.
Make payments on time
One of the easiest ways to help rebuild your credit score is to make your payments on time and in full. Even if you currently have bad credit, by starting to show that you can meet your payment deadlines, you can start to improve your credit score. Your credit score isn't just based on your past, it's also about predicting the future. So having a strong track record of making payments on time and in full can help to improve your credit score and finance approval rates.
Reduce any existing debt
As well as predicting how you will meet payments in the future, lenders also take into account how much debt you currently owe. Having high levels of existing debt can make it hard for you to take on more and may also affect how lenders view your credit worthiness. If you are struggling with current debt, you can speak to your finance lender to see how they can help or you could consider debt consolidation.
Remove any negative financial links
When you take out finance with someone else, for example, if you were to apply for a joint car finance deal, you will become financially linked on your credit file. Joint applications are good for people who have bad credit and need help getting approved. Even after the agreement has ended, you may still be linked on your credit file. If the other person has a bad credit score, this can also be negatively impacting your score too. You can ask the credit referencing agency who provided your credit file to remove them from your credit file if you no longer have any active credit together.
Fix any mistakes on your file
As mentioned above, it's a good idea to get into the habit of regularly checking your credit file. It is recommended that you check your score once a month or in the run up to a finance application. When you do, you should make sure all your information is accurate and up to date. You should also check the credit applications you have made and make sure they are all correct. If not, you may have been the victim of a fraudulent application in your name. You can dispute any mistakes or update your information by contacting your credit referencing agency.
Avoid new credit applications
If you are trying to rebuild your credit score, you should try to avoid taking on new credit, even if you can afford to pay it back. Potential finance lenders take into account how many open accounts you have and also when you opened them. Opening a new account can cause your credit score to fluctuate and if you're focusing on improving your score, it may be best to wait if you can. Having a better credit score when you apply can also give you access to better benefits.