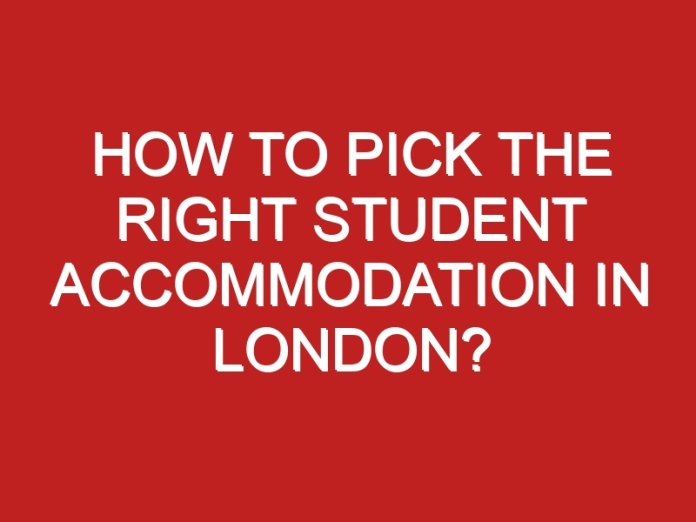 Heading off to uni can be as daunting as it is exciting. There's a lot of things to organise before you start, including your accommodation.
If you'll be staying in London, the cost of accommodation can be pretty high. You'll also have an extensive range of accommodation options available. So, how can you ensure you choose the right student accommodation to suit you?
Here, you'll discover some of the best tips to follow in order to ensure you end up with the best student accommodation in the capital.
Understand your options
You'll want to start by looking into all of the accommodation options available. University halls tend to be the most popular option, chosen by around 40% of students, but you can also rent private accommodation, or stay in private student halls.
The benefit of staying in University halls, is that you won't need to worry about paying additional bills. You'll also be able to take advantage of the social scene. However, you won't have much in the way of privacy. With private rented accommodation, you can often choose who you want to live with, and you'll have a great choice of flats, apartments and houses to choose from.
Ensure you take the costs into consideration
When looking into the different types of accommodation, it's important to consider the costs. If you'll be renting privately for example, you'll need to look at what's included with the rent. Does it include bills and internet? If not, you'll need to factor these costs into the overall monthly costs.
Don't forget to factor in travel too. While you can find privately rented accommodation close to uni, there's a chance you may need to travel. The costs of this should also be factored in when making a decision.
Choose your location carefully
You'll want to be wary when selecting the location to stay in if you aren't choosing to live in the University halls. While a house or flat a little distance away from the uni may be cheaper, as mentioned above, you'll need to factor in the costs of travelling.
You'll also want to ensure you're in a good neighbourhood. However, regardless of the type of neighbourhood you end up in, you'll need to consider our next tip…
Don't forget to protect your possessions
When you move into your accommodation, you'll want to ensure your possessions are protected. You'll also want to consider taking out tenant's liability insurance from a company such as Homelet. This will cover you against accidental damage to your landlord's property.
When trying to choose the perfect accommodation option for you, it's important to take the above factors into account. Making sure you know what's included with the rental is crucial before deciding if it's right for you.