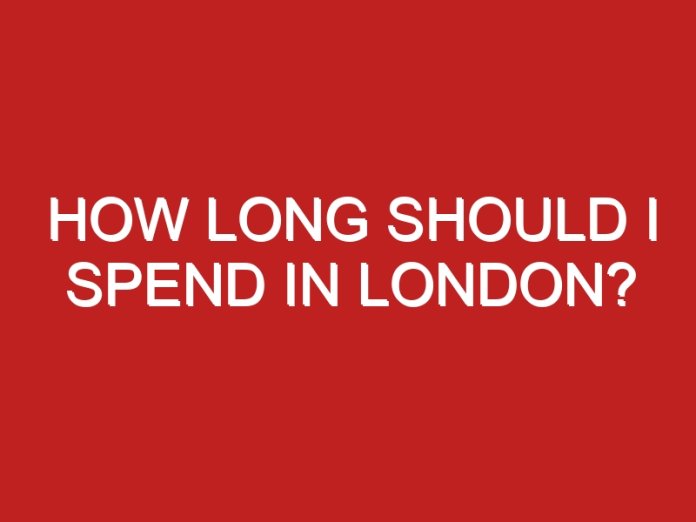 The capital of England is one of the most popular tourist destinations in Europe with almost eight million people visiting in 2021. There are six commercial airports surrounding the capital, which makes getting here from another country easy and for domestic travel, there are bus, car and train links into the thriving city.
Once you're here, the city truly is your oyster with so many unique places to see, you'll never be bored in the Big Smoke. Depending on how long you're staying for however, will dictate your plans so within this guide, we'll let you know how long you'll need in London for the perfect trip.
Daytrip 
If you're visiting to take in the attractions then you can get it done in the space of a day. Arrive early in the morning then map out your day to visit many of the popular attractions around the city like Big Ben, Westminster Abbey and Buckingham Palace then board the last train home.
With this plan, you'll feel exhausted by the end of the day but you'll have had an epic day out in London which makes it worthwhile.
A weekend
Going over the weekend will make your trip to London significantly better. You'll have a less rushed trip trying to fit everything into just one day and you'll be able to stay in a lavish hotel and live like royalty for a few days.
With the added days in your trip, you can begin to tap into the London culture exploring museums, galleries and taking on the top London nightclubs to extend your fun into the early hours of the morning.
A week or more
To truly live the London life, you'll need to visit for a week or more. London is a huge city that is split up into many different sections, each with its own quirks and culture which we believe you must tap into when you visit London. To do this however, you'll need that full week so you're not burnt out every day. Here are some of the things we recommend doing in London when you've got a week or more.
Take a trip to the West End
Visit every stop on the tube line
Watch some of the emerging London music artists
Try cuisines from countries all over the world
Book a hotel, stay with friends or rent a room for a short period of time and plan the best long trip to London and you may never want to leave.
The opportunities in London are huge which is why so many people fall in love with it when they visit and end up wanting to stay there permanently.