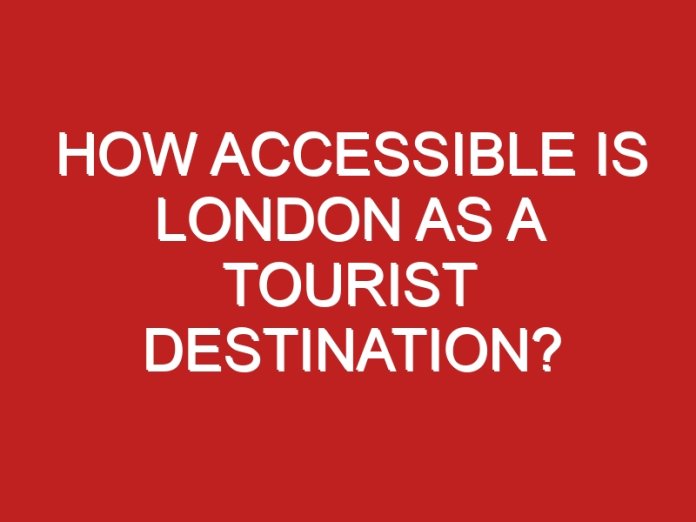 London is one of the top destinations in Europe for disabled travellers, reports European Disabled Travel Experts, Sage Traveling. From transport to sights, urban planning and accessibility standards, 'the Square Mile' offers travellers a number of reasons to pay a visit. So, whether you have mobility issues or are hearing or sight impaired, below you will find just a few reasons why it's easy to get to know this wonderful city inside-out, without too much fuss.
Wheelchair Accessibility
As stated by The Cerebral Palsy Network, CPFN, one of the biggest challenges of travel for people with mobility issues is catching public and private transport. Getting around London is far easier than it is in cities like Madrid, Paris, or Rome, because most buses (and all taxis) have wheelchair ramps. Indeed, the one downside is that only a few metro stations have lifts. In accordance with UK building law, most sights—including museums, churches, and the London Eye—have access for wheelchair users. London is also a relatively flat city and, unlike many other older cities, it does not have a large percentage of cobblestone streets. Finally, streets and fixtures are in good condition, so you aren't likely to find roads and curbs with cracks and crevices.
Accessible Guided Tours
Although there are so many sights to catch while you're in the City, if you are pressed for time and you want to pack in as many activities as possible, then taking an accessible guided tour may be the perfect way to get more into your day. London has accessible walking, driving, and boat tours (imagine seeing the sights from the enviably beautiful River Thames). You can also take a day trip to sites like Cambridge, Brighton, Stonehenge, Windsor Castle, or Oxford.
Accessibility Features for People with Sight and Hearing Issues
The City offers many different means through which people with sight and hearing loss can get around. These include tactile paving (which is being fitted on platforms, at the top and bottom of stairs, and all networks), hearing aid induction loops (which are available at many ticket offices, Help Points, taxis, buses, and more), and features like text for live bus arrivals. Finally, all pedestrian crossings contain audible signals and/or tactile cones.
Travel Mentoring
The UK government has free 'Travel Mentoring' services that can help you if you have a mobility need or disability and you need advice regarding accessible transport options. Email travelmentor@tfl.gov.uk or call 020 3054 4361 between 9 am to 4 pm from Monday to Friday to find out more or book an appointment. Your mentor can help you plan accessible routes and accompany you on a few journeys until you feel more comfortable taking transport on your own.
London is one of Europe's most accessible cities owing to various reasons—including its many wheelchair accessible zones and sights, its plethora of accessible guided tours, and its technological features to make travel easier for those with visual and hearing issues. London also has friendly mentors who can suggest travel routes and accompany disabled people on their first tours across the City.