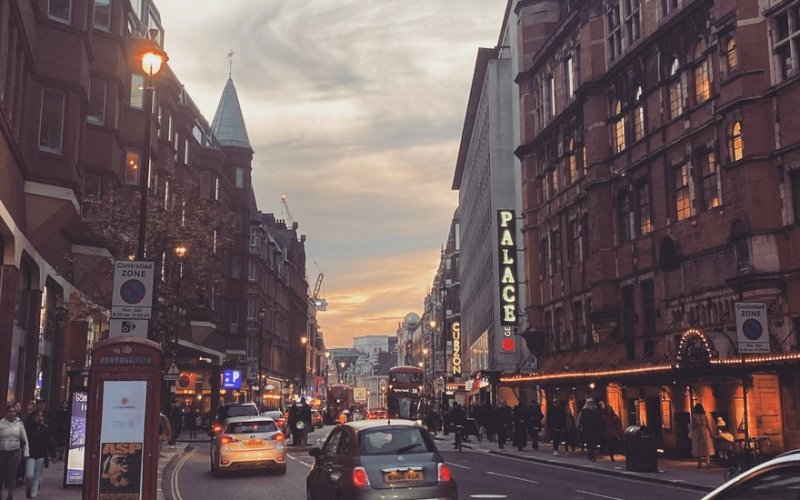 Today, you don't have to travel very far to find a casino in London. The British capital has, according to the World Casino Directory, 27 different gaming establishments across its 1,572 square kilometres (607 square miles).
This figure also doesn't include the many travelling casino businesses that will, for a fee, visit your corporate function, birthday party, or other event and let you and your guests play popular games like blackjack and roulette.
On top of that, today's modern Londoners don't even need to leave their homes to play casino games since they can just load up their computer, smartphone or tablet and begin enjoying their favourite slots.
In fact, it is one of the most popular ways to play casino games today, with around £6 billion being wagered remotely each year. With dozens of different brands all vying for a slice of this rather large pie, players can take advantage of a lot of different bonuses and promotions to get more value from their gaming.
With so many different options, Londoners and visitors to the city are truly spoilt for choice when it comes to playing card, table and slot games.
But it wasn't always this way. Of course, online casinos have only been in existence for about 25 years, but the entire gaming landscape in London is unrecognisable to how it was just a couple of generations ago.
The First Casino in London
It's actually quite difficult to get a definitive answer on when the first casino opened in the UK's biggest city. Several centuries ago, British laws made it difficult for these businesses to operate, meaning official records were not always kept.
However, what we do know for certain is that King Henry VIII was partial to having a flutter. It is believed that he was fond of both dice and card games and that he played them regularly.
It wasn't just the most famous Tudor king that had a penchant for wagering. Charles II, James II, and William III are all also known to have enjoyed the pastime. Sir Thomas Neale was an important member of staff for all three monarchs, with his main role being to ensure gaming tables were always ready and that there were people willing to play with the kings.
By 1684, he was also the de facto regulator of gaming in the city, facilitating legal gaming and taking enforcement action against those operating casinos without permission.
Little is known about the locations of these venues, but it's safe to say some of the first gaming floors were actually inside the palaces of the British Crown.
Neale's legacy on the city was immortalised in 1870 when King Street was renamed to Neal Street. In keeping with its history, the area is now a popular nighttime spot with venues like the Crown & Anchor residing there.
The oldest surviving casino in London today is Crockford's. It was founded as a gentleman's club in 1823 and was the place for the rich, powerful, and well-connected to come together. By the 1920s, it had morphed into a fully-fledged casino catering to the highest of high rollers, a role it still plays today.
The Revolution
In May 1961, the Betting and Gaming Act came into force in the UK, permitting games like bridge and blackjack. In 1963 and 1968, the laws were tweaked to provide tight regulation that provided clarity for casino owners and protection for customers.
At one point, casinos were not allowed to profit from their games. Instead, they'd have to make their money from memberships, entry fees, food, and drinks. This meant that, for a brief period in the 1960s, a new variant of roulette had to be created. British Roulette removed the zero pocket that's found on other games, giving players exact 50/50 odds when betting red or black.
The 21st Century
The 21st century saw the creation of the Gambling Act 2005, which ushered in a new era for London's casinos. The city's 27 establishments have become hugely popular with both residents and visitors, especially the ones that can be found close to tourist hotspots.
In addition to a huge selection of different casino games, the biggest of London's establishments also offer live entertainment, fine dining, and a regular schedule of events and tournaments.
The history of London's casinos is a fascinating tale that brings together everything from famous monarchs to quirky rules and a modern thriving industry.