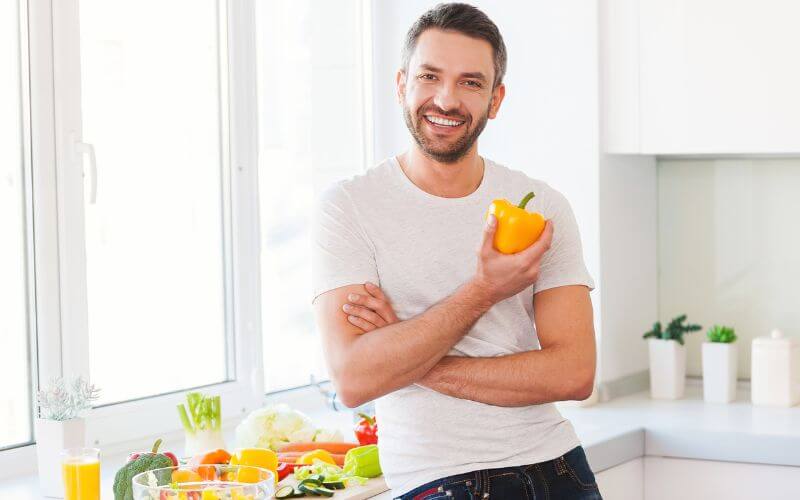 Based on recent surveys, approximately 15% of individuals in the United Kingdom have either experimented with hemp and CBD or incorporated them into their routines regularly.
And while some are using it to reduce their consumption of recreational cannabis, others are looking above all to reduce stress and anxiety and improve sleep and mood. …
Today, hemp can be enjoyed as quickly as putting hemp seeds in your smoothie! Sensoryseeds, for example, is a good supplier of hemp seeds, oils and many other hemp products. You can explore all their products and read more here about the many benefits of the hemp plant. So let's get into it. What's so special about the hemp plant?
Industrial cannabis is a versatile plant with multiple uses
Industrial cannabis is an incredibly versatile plant with multiple uses in different industries. Thanks to its properties and its resistance, industrial cannabis is used for the production of high-quality fabrics, paper, biofuels, and food.
No matter what way you prefer, you can find the best method for using cannabis-based products. The market offers more now than ever!
Cannabidiol (CBD): What are its Relaxing Effects? What Therapeutic Qualities Does it Possess? What Are Its Applications?
Numerous investigations have substantiated the therapeutic advantages associated with CBD. According to experts about addiction, the responses received from our patients regarding anxiety and sleep issues, often intertwined with depression or even preceding it, have been notably affirmative. Individuals state that CBD assists them in achieving a heightened sense of tranquillity, improved sleep initiation, and an overall enhanced sleep experience.
How to use CBD?
CBD is suggested for use during instances of anxiety or transient declines in emotional well-being, often associated with temporary challenges. However, CBD is not recommended in cases of persistent anxiety or symptoms like mood fluctuations, frequent bouts of crying, morning lethargy, and waning interest in social connections and regular activities. In such situations, seeking prompt medical advice is imperative.
CBD for stress
If you suffer from anxiety, stress, or panic attacks or need to relax, using CBD for relaxation is a good idea. But which CBD for stress, anxiety or panic?
CBD has tangible benefits to fighting anxiety and stress or to get a better feeling of rel; taxation. Much research has been conducted over the past 10 years, and CBD is now well-recognised as very beneficial for good health and well-being!
You can relax with CBD in oils, capsules, flowers, resins, herbal teas and sweets. Available in different dosages and levels of CBD, we're confident that we have the right CBD relaxation product for you! Since the sale and consumption of cannabidiol were legalised in France and Europe, it has been possible to buy CBD for stress and anxiety with complete legality…
Hemp: an essential plant for the environment
Hemp is a very versatile and environmentally important plant. Thanks to its resistance, hemp cultivation requires less water and pesticides than other crops, helping to reduce the environmental impact of agriculture.
Responsible hemp cultivation refers to an ecological approach to this plant's cultivation, which considers the environmental and social impact of hemp production. This means using environmentally friendly and sustainable cultivation practices, such as crop rotation, use of natural fertilisers, pesticide reduction and controlled irrigation. A responsible approach to hemp promotes socially sustainable practices, such as creating local jobs and adopting ethical standards for hemp production and processing.
Oils, flowers or capsules: which CBD product should you choose?
Our experts recommend choosing CBD in oil form, which can be taken sublingually, allowing the active ingredient to penetrate the mucous membrane and reach the bloodstream directly. The effect of e-liquids and CBD flowers, used with a vaporising device, is faster but less long-lasting, and the dosage is harder to control. With CBD oils, you can control the dosage better, and although their effect is slower, it lasts longer.
How to choose low THC cannabis products
Hemp is like a natural multi-tasker that can sustainably improve our health and environment. Choosing low-THC cannabis products and growing hemp responsibly is like giving nature a big hug.
CBD oil is also easy to administer (orally) and produces rapid effects. Of course, its effectiveness also depends on the quality of the product, i.e. where the original hemp plant comes from. That's why it's essential to choose your CBD oil carefully and to consult professionals and registered online CBD stores for more information.
For those suffering from sleep disorders or insomnia, CBD Sleep oil is one of the answers to your problems…
Choosing the right CBD products online is crucial to enjoying the CDB benefits thoroughly.
It is the same if you want to collect cannabis seeds … you should order your marijuana seeds online from the best and most well-known; cannabis seeds stores!