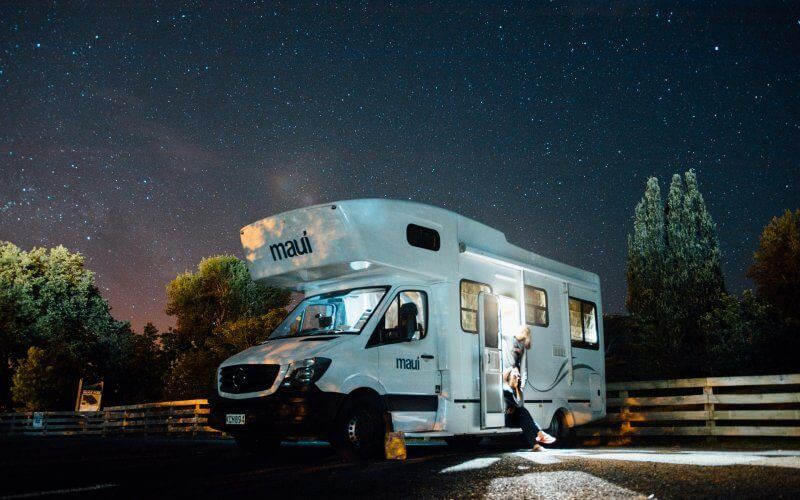 More than 2 million Brits 
take a holiday in a campervan
 or motorhome every year. It has become extremely popular to own a campervan too; it is a great way of taking a break at short notice and you never have to worry about the accommodation being booked up. There are some great day trips that you can take in the county of Essex, that are within an hour's drive of London. 
The River Thames flows
 right out to the sea through Essex and you can visit the estuaries to see how the landscape changes. In Essex you can also experience both lush countryside and vibrant English seaside. There is plenty of delicious local food to sample and you can learn all about some of the unique British traditions that you won't find anywhere else in the world.
West Mersea Island
Just off the Essex coast, Mersea Island is the most easterly inhabited place in Britain. The island is accessible by road, but you will have to check the tide times, as during some high tides you may not be able to get across. Mersea is only seven miles wide, yet there is plenty to do, some great scenery and delicious seafood to sample. Mersea oysters are famous the world over, even the Ancient Romans used to take them back to Italy on their boats. 
The popular Company Shed
 and The Oyster Bar on the West of the island are two great places to sample these oysters. You will have to book though, as both restaurants are extremely popular.
East Mersea Island
On the east side of Mersea is the Cudmore Grove Country Park where you can stay with your campervan. If you're 
hiring a campervan in England
, it's worth noting that you can't park up simply anywhere, only where there are dedicated campsites, or if you have the landowner's permission. You can take pets with you in your campervan though. At Cudmore Grove there are 
plenty of scenic walks
, lots of historical features such as pillboxes left from WWII and an abundance of wildlife. Look out for the flocks of Brent Geese, but don't approach them, they're not very civilised.
Walton On-the-Naze
If you are hoping to experience some traditional British seaside, then Walton On-the-Naze has it all. There are some lovely beaches, perfect for paddling and building sandcastles. There are numerous camping grounds in the area where you can take your campervan with outstanding facilities, from fun entertainment to swimming pools for the kids. When you are at Walton, make sure you visit the Maritime Museum to learn all about the history of the area. You should also take a walk down the pier, enjoying the traditional amusements and fairground rides. If you are interested in wildlife then make sure that you book up for a boat trip to see the seals.
Leigh-on-Sea
Just up the road from the sprawling seaside town of Southend is Leigh-on-Sea. This little town is 
full of British charm
 and home to some amazing places to sample the local fish and seafood. You won't find lobsters in Leigh-on-Sea though, instead make sure that you try a tub of freshly-caught cockles or whelks, dressed in a little vinegar and eaten with a wooden fork. You can also take a walk along the cobbled streets, visit the craft shops and galleries, or sit on the edge of the estuary watching the kayaks and sailing boats.
Essex is less than an hour from London – perfect for a day-trip in your campervan away from the city. You can enjoy some traditional British seaside and see the marshlands and estuaries where the River Thames finally ends.