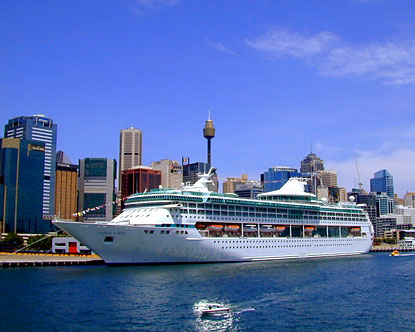 If you want to escape the end of the year blues and start your 2017 with a bang, booking a cruise is a great idea. But booking an Australian cruise can leave a dent on your budget, if you don't plan for it carefully. In order to have an extravagant cruise without the hefty price tag, these are the tips you should follow.
Be mindful of your dates
As with any holiday, you need to time your booking and the vacation carefully in order to enjoy a cheaper price. Not all dates cost the same and you can cut down costs by booking your Australian cruise at a specific time of year. The general rule for cruises is that booking early will cut costs, especially if you want to go on the holiday during the peak season. If you can't skip the popular tourist season (for example, your family holiday must be during the school break), then you should sort out the trip as soon as possible.
On the other hand, if you can be a bit more flexible with the dates of travel, consider booking outside the peak holiday period. This can cut the costs, even if you can't book a year early. If you can push your luck even further, last minute cruises can provide the best deals. If you aren't that fussed about the cruise or you can always sort out something else, booking in the last minute can be the cheapest, as operators want the ship to set sail full.
Skip the cruise tours
Your cruise might stop by different ports during the holiday. Visits to these locations will often be short, but cruise lines offer optional tours you can take. The extra tours will be on offer before the cruise and you can typically also spot your places on board the ship as well. While these are a fun way to spend your time in the new destination, booking can cost quite a bit of extra.
It's cheaper to pick up a map, check out the destinations and plan what you'd like to see on your own. Getting a local taxi to tour the island or exploring the beach on foot can be just as fun and stop you from spending extra money. You can even find local tours online, which can be a cheaper alternative to the ones the cruise line provides. Depending on your destinations, different coupon code campaigns from OZCodes might help you find local holiday tours for cheaper prices. Just ensure you leave enough time to return to the ship because your ship won't wait for you when you are on independent tours.
Treat yourself on port days
Another clever trick to save money involves skipping the port days altogether. If you've already experienced the specific port or you don't find that many interesting things to do, just stay on board the ship! The ships entertainment and beauty treatments can actually be cheaper on these days. So, book your spa for the day when others leave the ship behind.
Pack smart
Interestingly enough, you can also save quite a bit of money by being smart with your packing. The ship will try to sell all sorts of extras to you on board, but by drafting clever packing plan you can avoid shopping for these. For example, look for the entertainment offered by the ship. There might be opportunities to snorkel, try new dancing styles, or other such activities. If these interest you, bring your own gear with you to avoid having to rent or buy the products from the ship.
Be smart with your medication as well. Although you might not use a lot of painkillers or allergic pills, you should have these with you for the trip. The cost of medicine on board tends to be more expensive than what you can find at your local pharmacist. This can apply to other things as well, such as shampoos and sunscreens. It's better to pack enough with you, especially if you buy the products from sale, than rely on getting them on board.
Consider your package
Booking your Australian cruise will offer different options regarding the eating and drinking packages. While it's generally a good idea to book the meals before the journey in order to save money, you should be more considerate with the drinks packages. The packages tend to cover a variety of drinks from coffee to certain alcoholic beverages, but you should think carefully how much you'd be drinking the specific products. If you're more of a water drinker or you only enjoy the occasional cup of coffee, it might be a lot cheaper to pay for drinks separately. If you do buy a bottle of wine, don't be afraid to ask your personal waiter to save if for your next meal!
Look for discount vouchers on sites like OZCodes when it comes to booking flights, accommodation and tours. Plan your trip a bit and you'll have a great Australian cruise without paying yourself sick!