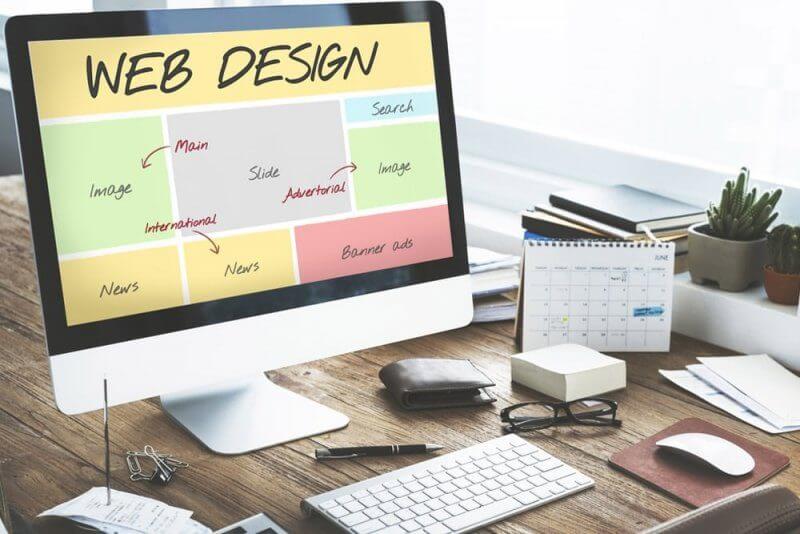 You're ready to get started on designing a website for your business in London – that's amazing! But there's a few things you should do before you hire a local web designer.
Decide on your website goals
The first thing that a web designer will ask is what you're aiming to achieve with your website. It could be that you want to attract enquiries from customers, you might be hoping to sell your products through your website or you might need more advanced functionality such as translation or appointment setting capabilities. Find a web designer in London.
Knowing what you want to achieve from your website before the project commences will enable you to be clear about your requirements with your web designer. This will help your web designer to give you an accurate quote, as well as clearly understanding your expectations.
Work on your branding
Before your web designer can get started with building your website, they'll need to understand your branding. If you don't already have a logo and colour palette for your brand, now is the time to get one.
It's also important to think about the brand messaging that you're going to be conveying through your website. Your branding, content and website design should all come together to convey a consistent brand message, so you need to be clear on what that message is before beginning.
Choose your domain name
Your domain name, or the URL that consumers will use to find your website, is your identity on the internet. You'll need to have a domain name before you decide to hire a local web designer.
Your domain name is one of the first points of contact that a potential customer may have with your brand, so it's important to get it right. Choose a domain name which represents your brand, but try to keep it as simple as possible so there is little room for error.
There are lots of different websites where you can buy a domain name for your website. Some of the most popular places to buy a domain name include 123 Reg and GoDaddy.
Consider your content
Before your web designer can build your website, you'll need to decide what type of content you want to include. This includes the text for each webpage along with any images.
Make sure that all of your text is optimised for search engines. This will help you to get the best possible rankings on sites like Google, Bing and Yahoo. You can choose to write the copy for your webpages yourself or to outsource it to a copywriter.
It's also important to ensure that images you use are free from copyright. It's always safest to use photographs that you've taken yourself but you can also use websites such as Unsplash to purchase royalty free images.
Get inspired
It's always a good idea to look at your competitors' websites to get ideas. Think about what you like or dislike, saving your favourites for inspiration. You can then send these to your web designer to show them which designs you particularly like – along with anything you really dislike!