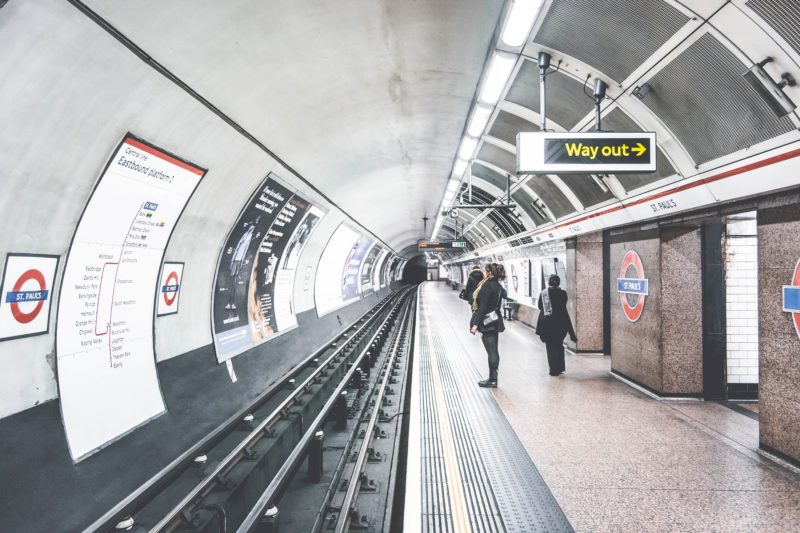 Our city may well be the finest in the world, but every Londoner knows that commuting to and from work – particularly at peak time – can be an absolute nightmare. Even the Night Tube, which was launched in 2016 as one of Sadiq Khan's first major acts as mayor, has failed to adequately address overcrowding.
However, with 5G increasingly available throughout the city, your smartphone now has the potential to make your journey to and from work that much more bearable. Here are our five tips for things you can get up to:
Order dinner
The beauty of modern technology is that you can have your dinner – or indeed breakfast – ordered at the touch of a button. This is particularly useful if you work late, can't cook, or are just plain lazy.
Should you be on the Tube dreaming of a vegan feast, a juicy burger, or anything in-between, then you are spoilt for choice. Just Eat and Deliveroo are, of course, two of the most popular takeaway ordering services, and you can schedule your meal to arrive as you get in the door.
Catch up with TV
Powerful smartphones have combined with readily available Wifi to ensure that your favourite series can easily be accessed on your smartphone or tablet at a time that suits you – you can even pick up where you left off.
Major streaming services like Netflix and BBC iPlayer also offer a download function for when you are deep in a tunnel and out of signal. For your fellow commuters' sake, please don't forget headphones!
Play games
When boredom sets in there is little better than playing a well-made game on your smartphone. Whether you prefer games of skill, narrative or complete luck, both Android and Apple devices have thousands to choose from.
If you are that way inclined, it is also great to have the casino at your fingertips. That is what many betting sites offer these days, with games that have been fully optimized for the small screen. You also do not even have to risk real money to have fun – by visiting a leading casino comparison site you can claim some Slotsia no deposit free spins.
Book a holiday 
If your morning commute fills you with dread, particularly in the cold, dark winter mornings, then your smartphone can also a useful tool for bringing you some joy. Use it to research some warm holiday destinations for when you have saved up enough pennies. 
In fact, the whole process, all the way to checking in at the airport, can be done from that brilliant piece of machinery in your hands. Apps like Airbnb also mean that you never have to be held to ransom by extortionate hotels in peak season – rent a room from a host for the ultimate experience.
It is hard to think of a more enjoyable way to take your mind off yet another packed journey on the Northern line.
Bank
If you think booking foreign trips to faraway lands is impressive, wait until you hear about mobile banking! The real gamechanger in recent years has been the ease with which customers can shop, pay bills and hunt around for the best deal. Traditional banks are closing their physical branches at a rapid rate as people shun them in favour of the convenience of the Internet. 
New kids on the block like Revolut keep adding incredible new features; for example, as well as moving money around into different currencies at great rates, you are now able to purchase cryptocurrencies and split bills with your friends.