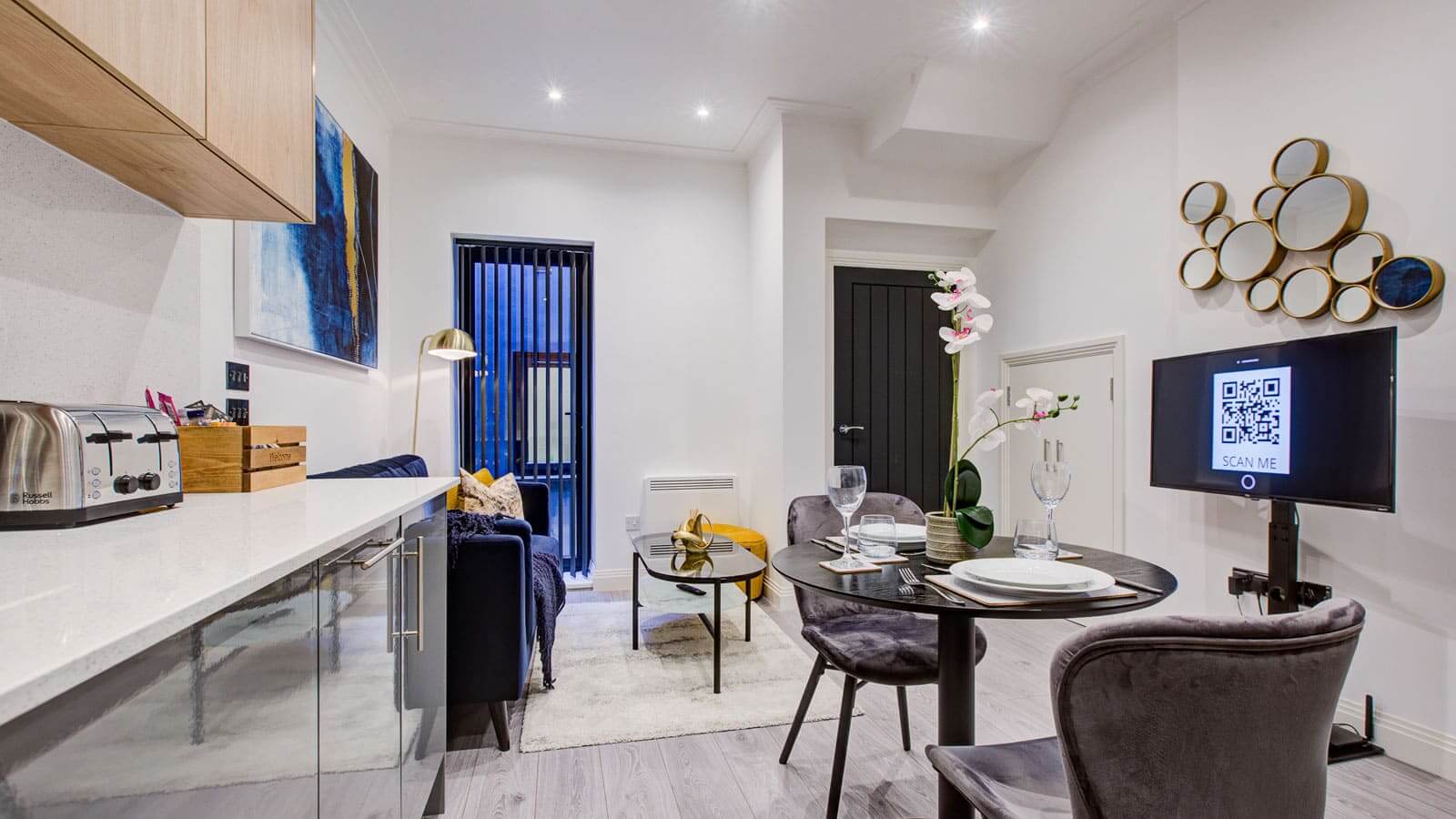 In today's fast-paced world, finding the perfect place to call home is a top priority. Whether you're a professional on a business trip or a family looking for a long-term residence, Fulham offers a range of housing solutions to meet your needs. In this comprehensive guide, we'll delve into the world of apartments in Fulham and discover the comfort and convenience of serviced apartments. Join us on this journey as we explore the beauty of this vibrant London neighbourhood.
Serviced apartments have experienced significant growth in recent years, reflecting the evolving preferences of travelers seeking more spacious and home-like accommodation options. According to a report from Statista, the global serviced apartment sector witnessed a compound annual growth rate (CAGR) of 6.2% between 2018 and 2020, with an estimated market value of $18.5 billion in 2020. This trend is indicative of the increasing demand for flexible and convenient lodging solutions, particularly among business travelers and extended stay guests, who appreciate the amenities and privacy offered by serviced apartments as an alternative to traditional hotels.
Understanding Fulham's Appeal
Fulham, located in the southwest of London, boasts a rich history dating back to the Domesday Book in the 11th century. Its historic charm is complemented by modern amenities, making it a sought-after residential area.
Location, Location, Location
Situated along the banks of the River Thames, Fulham offers stunning river views and easy access to Central London. It's a prime location for those seeking a balance between city life and tranquility.
Fulham is home to a diverse community, welcoming people from all walks of life. It offers a unique blend of cultures, making it a vibrant and inclusive neighborhood.
Educational Opportunities
Families with children will appreciate the excellent schools and educational institutions in Fulham, ensuring a bright future for the younger generation.
Apartments in Fulham
Many apartments in Fulham exude traditional British elegance. These properties are often adorned with classic architecture, period features, and spacious interiors.
For those seeking a more contemporary lifestyle, modern apartments in Fulham offer sleek designs, state-of-the-art facilities, and convenient access to amenities.
Fulham offers a range of apartment sizes, from cozy studios to expansive multi-bedroom units. You can find the perfect fit for your needs and budget.
Most apartments in Fulham come equipped with essential amenities such as fully-fitted kitchens, in-unit laundry, and secure parking. Some even offer gyms and communal spaces.
Serviced Apartments: A Home Away from Home
The Concept of Serviced Apartments
Serviced apartments are a popular choice for travelers and professionals. They combine the comfort of home with hotel-like services, providing a unique accommodation experience.
One of the key benefits of serviced apartments is that they come fully furnished. You can expect comfortable furniture, well-equipped kitchens, and all the essentials for a pleasant stay.
Housekeeping and Concierge
Serviced apartments often include housekeeping services, ensuring a clean and tidy space. Additionally, you can rely on a concierge for assistance and recommendations.
These apartments offer flexibility in terms of rental duration, making them suitable for short-term stays or extended visits. Plus, you get the privacy and independence of your own space.
Making Your Decision
When choosing between apartments and serviced apartments in Fulham, consider your lifestyle, preferences, and the purpose of your stay. Fulham caters to a wide range of needs, ensuring you'll find the perfect accommodation.
Fulham's apartments and serviced apartments provide an array of choices for residents and visitors alike. Whether you're drawn to the neighbourhood's historical charm or seeking the convenience of a serviced apartment, Fulham has something for everyone.
Hybrid Resi stands as the epitome of luxury and modern living in the heart of Fulham. Renowned for its impeccable design, exceptional amenities, and prime location, Hybrid Resi redefines the standard for upscale urban apartments. With a commitment to seamlessly blending the comforts of home with the conveniences of city life, Hybrid Resi offers an unparalleled living experience. Each apartment exudes sophistication, boasting contemporary finishes and spacious layouts that cater to the discerning tastes of its residents. From the moment you step through the doors of Hybrid Resi, you'll discover a world of elegance and sophistication that sets it apart as the best apartments in Fulham, where luxury meets lifestyle.
FAQs
Q1: Are serviced apartments more expensive than traditional apartments in Fulham?
A1: Serviced apartments can be slightly more expensive due to the added amenities and services. However, they offer great value for your money.
Q2: How can I book a serviced apartment in Fulham?
A2: You can book a serviced apartment through various online platforms or directly with the property management.
Q3: Are there pet-friendly apartments in Fulham?
A3: Yes, some apartments in Fulham are pet-friendly, but it's essential to check with the property management before bringing your pets.
Q4: What is the average rental duration for serviced apartments in Fulham?
A4: Serviced apartments are flexible, and you can rent them for as short as a few days or as long as several months, depending on your needs.
Q5: Is Fulham a safe neighbourhood to live in?
A5: Fulham is generally considered a safe and welcoming neighbourhood with low crime rates.
In summary, Fulham offers a diverse range of apartments to suit various lifestyles, and serviced apartments provide an excellent option for those seeking comfort and convenience during their stay in this charming London neighbourhood.