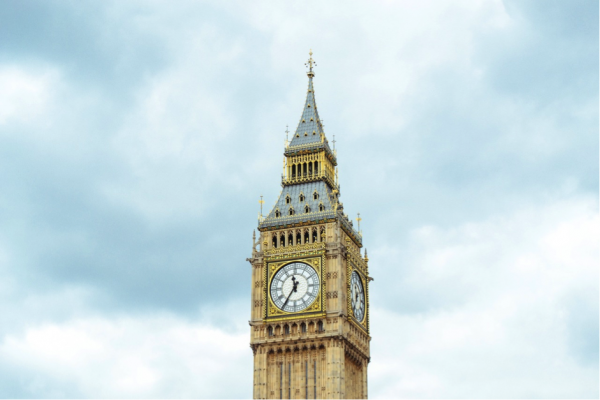 It's that time of the year again when we're all racking our brains for that perfect Christmas gift. Your loved ones have supplied you with a carefully curated wish list, but knowing what your presents are before you've even unwrapped them takes the magic out of the festivities and hardly appears thoughtful.
If you're looking for something a bit different, try making a list of all the things the person you're buying for is interested in and set about looking for experiences that might match. They love star wars? Take them to the IMAX for the ultimate viewing. Obsessed with travelling? Organise a themed evening eating cuisine from one of their favourite countries or sign them up to a language course. The possibilities are endless and in a buzzing city like London you'll find everything from beer tasting classes to circus trick training.
Make them scream
Named as Time Out London's number one thing to do this year, if your giftee has a head for heights, grab them a ticket to go down the slide at the ArcelorMittal Orbit at the Olympic Park. Standing tall at 178m, the iconic structure is the world's longest tunnel slide and the UK's tallest public artwork. Circling the ArcelorMittal 12 times in a speedy 40 seconds, your £15 is guaranteed to make them feel very much alive.
For your favourite detective
Take your loved one on a tube ride with a difference with this two hour London Underground Treasure Hunt. Meet your team at Green Park before you ride the rails, testing your detective skills underneath the city in a bid to find the treasure. This is the perfect gift for anyone who enjoys strategy games, as their mental and physical aptitude is sure to be tested to the limits.
Celebrate her femininity
Burlesque classes are the perfect gift for that person in your life that is craving a bit of glamour, playfulness or even a confidence boost. Learning the art of dancing, acting and performing this historical dance form gives participants the chance to release their inner selves and break away from the monotony of everyday life. City Lit offer daytime, evening and weekend courses at their modern dance studios in Covent Garden, teaching the basics of showgirl movement.
Don't mention the war
If you or your loved one is a fan of the British sitcom Fawlty Towers, make your way to this innovative theatrical dining experience in London's West End. The mayhem begins the minute you arrive at the Amba Hotel in Charing Cross, where you'll meet Basil, Sybil and Manuel who will serve you a chaotic 1970s-style three course meal complete with buffoon-like service. Performances run from Thursday to Sunday with lunch specials at the weekends.
Winter experience at The Shard
This Christmas, the spectacular skyscraper that is The Shard is offering guests the opportunity to experience 360-degree views of London from the Level 72 open-air Skydeck, adorned with winter plants, pine trees and twinkling lights. Take advantage of the 'design your own' hot chocolate bar and create a bespoke winter treat as you gaze 40 miles across the sparkling capital city from Western Europe's tallest building.
Release their inner showman
Has someone you know always dreamed of running away to the circus? Or do they just enjoy new and exciting, adrenalin-filled activities? Based in Hoxton, this half day experience takes place at The National Centre for Circus Arts – a refurbished electricity generating station where your giftee can get a real taste of circus life. Flying across the length of the disused Combustion Chamber on a trapeze or trying their hand at the tight-wire closer to the ground, this gift is sure to get you some extra brownie points.
Activities in the capital are the perfect way to treat someone special and make for a great last minute present, too. All you need to do now is to decide which you'll be gifting this year.