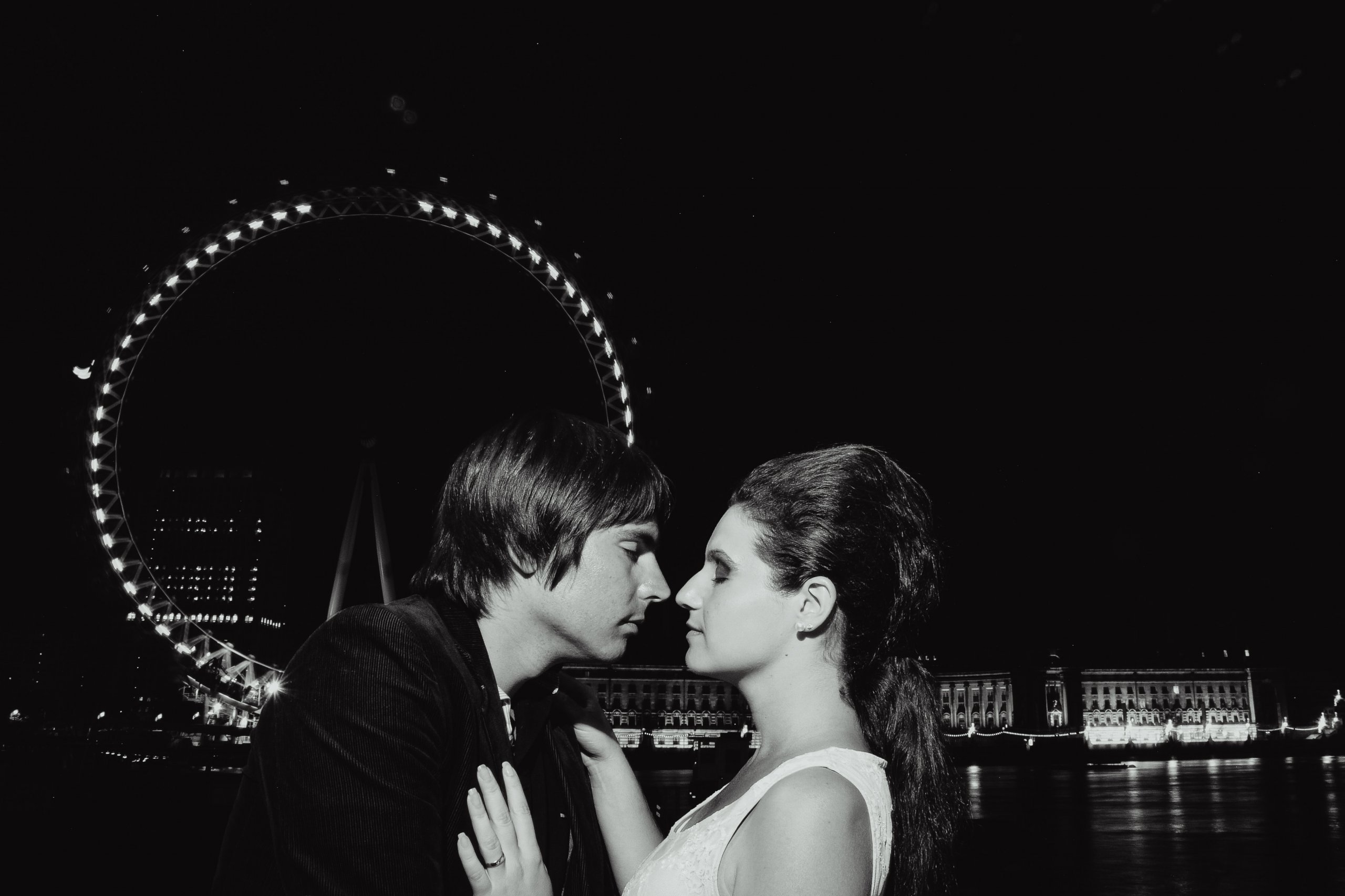 Life is not just about going after success or wealth; it's also about making memories. With the right people in the right place, you can experience once-in-a-lifetime memories to reminisce. Doing this is also a form of gratitude for your closest one's presence. We don't stay forever in this world—so make the most out of it while it lasts.
To create beautiful memories with your loved ones, London has many to offer. But with an abundance of choices, you might not know what to choose. Worry not! From enjoying coffee in cafés to watching the sunset from an altitude, we've curated several romantic activities you can do with your partner in London.
Enjoy the scenic view
Greenwich Park
A date can be as simple as a walk in the park. Get comfy with the rolling green hill of Greenwich Park of London. From here, you can enjoy the view of the River Thames and central London city. Do visit other attractions and cafés nearby, like National Maritime Museum and The Tea Pavilion. If you come in summer, you and your partner can watch the performance of bandstands playing at the park.
Royal Botanic Gardens, Kew
Escape yourself from the hustle and bustle of the city by visiting this amazing garden. Kew Gardens is London's biggest UNESCO World Heritage Site and home to a diverse collection of the world's living plants. Walk hand-in-hand with your loved one through miniatures of the earth's climatic zones for a memorable experience. When tired, refresh yourself in one of the Gardens' picturesque cafes.
St Katharine Docks
Take a deep breath in the fresh air of this beautiful marina. St Katharine Docks serves you a pleasant area to stroll around with your loved one. While you're there, you can also visit shops, restaurants, and pubs along the dock. However, the riverside can expose you to a lot of sunlight, so make sure to always apply your sunscreen thoroughly.
Watch entertaining shows
Pretty Woman: The Musical
Are you two fans of this classic movie masterpiece? Then, rewatch the stage version of this lovely movie at the Savoy Theatre. You will enjoy two hours of Edward and Vivian's adventure along with its original uplifting music. The theatre can be reached within a 10-minute walk from Charing Cross or Temple tube stations.
Les Misérables
Immerse yourselves in the captivating story of Jean Valjean of 1800s France. Les Misérables has some popular tracks that you might've heard before, perfect for opera first-timers. This infamous musical is available for you to enjoy at the Sondheim Theatre. You will have so many things to discuss with your date after watching this show!
Operas at Royal Opera House
Enjoy some classic opera shows at the Royal Opera House in Covent Garden. To attend one, you need to book your tickets on its official website. Besides the operas, you can also take behind-the-scenes tours to learn about this historic venue.
Stroll around the weekend markets
Borough Market
Satisfy your food craving with tons of stall options at the Borough Market. It is one of London's oldest food markets, offering various cuisines from all over the world. If you and your partner are foodies, hanging out here for hours is definitely a perfect date idea.
Maltby Street Market
Compared to Borough, this market is a newcomer. Maltby Street Market opened in 2010 and has gained popularity since. The market is relatively small, hence only serving visitors the best food and beverage traders. You can enjoy numerous dishes here, from the finest English cuisine to South American delicacies.
Columbia Road Flower Market
Who doesn't enjoy the sight of beautiful flowers and plants? Bring some colours to your eyes by visiting Columbia Road Flower Market in East London. Open every Sunday from 8 AM to 2 PM, this market is the perfect place to impress your plant parent partner. Don't forget to take out your phone for some cute selfies with colourful flowers!
Admire sky-high city view
London Eye
Step your foot higher into the sky with the help of one of the most iconic landmarks of London. London Eye is a giant Ferris wheel located on the south bank of the River Thames. You and your date will have a good time observing London's landmarks from a 135-metre altitude. Want to take it to the next level? Reserve the exclusive Cupid's pod with champagne and chocolates for a more romantic experience.
Emirates Air Line
If London Eye feels too mainstream for you, go for a gliding ride above the Thames with Emirates Air Line cable car. This cable car will take you from the Greenwich Peninsula to the Royal Docks. For a couple of 2, prepare £10 to book the tickets online. It's great to hop on to this attraction in the evening to enjoy the city lights from above.
Sky Garden
Be mesmerized with London's city skyline from afar at the comfort of the Sky Garden. Located on the 43rd floor of the Walkie Talkie building, this lush indoor garden is the perfect place to watch panoramic sunsets with your loved one. The best part? It's free to enter! Just make sure to reserve the tickets online.
Have a romantic feast
Clos Maggiore
If you're looking for London's most romantic restaurant, this restaurant is the answer. Just walk for five minutes from Covent Garden or Leicester Square tube station. You will find Clos Maggiore with its amorous ambience coming from retractable glass roofs and candles. Clos Maggiore provides a wide selection of fine dishes and wines. It's so popular, so it will be challenging for you to find an empty table. So, make sure to book one beforehand.
Dans le Noir
Yes, the restaurant name says, "In the Dark", conveying the actual atmosphere you will experience here. Prepare to be led through a pitch-dark room to enjoy fresh, organic dishes. The lack of light makes your senses sharper, creating an unforgettable, tasteful memory with your partner.
You will be served one of the three menus (meat, fish, or vegetarian/vegan). If you have a dietary restriction, give them the information during reservation. Definitely pay a visit to this unique restaurant for an exciting date night!
Learn new things together
British Museum
This one is for museum lovers. Get lost among the extensive collection of the world's most famous objects and artefacts. British Museum offers you an interesting journey to previous ages and human civilizations. It also has over 7 million objects from all over the world.
The museum charges no fee to its visitors, yet you might have to buy a ticket for special exhibitions. It's located within walking distance to many other attractions of London. Don't forget to visit this infamous place with your partner.
National Gallery
Dive deeper into European art history by visiting this well-known museum. You will have a perfect cultural date by enjoying free guided tours with your partner here. The gallery often holds incredible exhibitions on specific art eras or types. You and your partner can also enjoy various interesting workshops here. Oh, and it's free to enter.