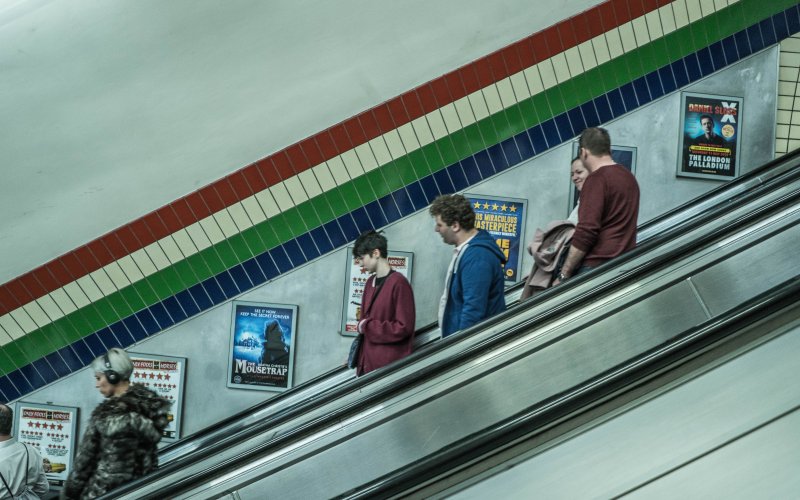 London is, in all respects an ultra-modern global city of the first degree. One of the places where London's awesomeness as a place to live is best demonstrated is on its Underground network, which comprises 270 stations and ferries millions of passengers around the city every single day.
The Tube is, for the most part, quick, efficient, and easy to use. However, unlike, say, Paris, New York, Hong Kong, or Tokyo, the London Underground does not have a comprehensive and free WiFi network that covers all stations.
Despite this, there is no need to worry. As long as you know what to do before your journey, getting connected on the London Underground is a simple and straightforward process. Here's what you need to know about getting online on the Tube.
Source: Unsplash
What's the situation?
While there is no overarching, TfL-operated WiFi network on the Tube, there are plenty of options for getting online. Instead, a number of UK telecoms providers offer a patchwork of free and paid services across different stations.
One of the most comprehensive is Virgin Media, which offers its WiFi Zone coverage across a majority of stations to both Virgin and non-Virgin customers. The other major provider of WiFi services on the Tube was Vodafone. However, the company quietly scrapped its non-paid services across London in June, meaning that you are best off using another provider if you are not a Vodafone customer. O2 provides WiFi to O2 customers across dozens of stations, mostly in Zone 1.
It's also worth keeping in mind that there is no connectivity between stations, so your YouTube videos might get a bit patchy on your commute!
How can I get connected?
If you want to get connected, you will want to make sure you download the right apps and create the right accounts before you ride the Tube. As mentioned, Virgin Media is the biggest provider of WiFi services. In order to access without paying, you need to download the official Virgin Media App and create an account, which is free of charge.
To connect to O2 WiFi, you should also download the O2 app and set up a My O2 account, which you can do even if you are not an O2 customer. Once you have done this, you can use the app to automatically scan for WiFi in a Tube station and hit "connect". With any luck, your phone should connect in just a few seconds.
How good is the connection?
In order to illustrate the strength of the connection, let's go through some fun examples. Let's stick with Virgin Media, since this is the provider you are most likely to use. If you want to, say, scroll the Evening Standard Live Blog, you will have no problems.
Likewise, you will be able to watch the Premier League live on YouTube, as this fits with Virgin Media's specs. But what about mobile gaming? If you wanted to play a low-maintenance game, such as an online slot game, you should be fine.
Let's use the popular example of the Fluffy Favourites slot from Buzz Bingo, a 5-reel real money mobile slot that runs on HTML5. This will run on your Virgin Media WiFi with no problems. However, a more complicated and demanding mobile game, such as Call of Duty Mobile, will definitely struggle with the existing specs.
Another option to consider is to prep for your journey by downloading some games to your smartphone ahead of time that does not require consistent internet access. Minecraft mobile, GTA: San Andreas, and Brothers in Arms Mobile are all top-tier games that can be played offline, should you lose your connection between stations.
Now you know everything there is to know about getting connected on the London Tube. Safe travels!