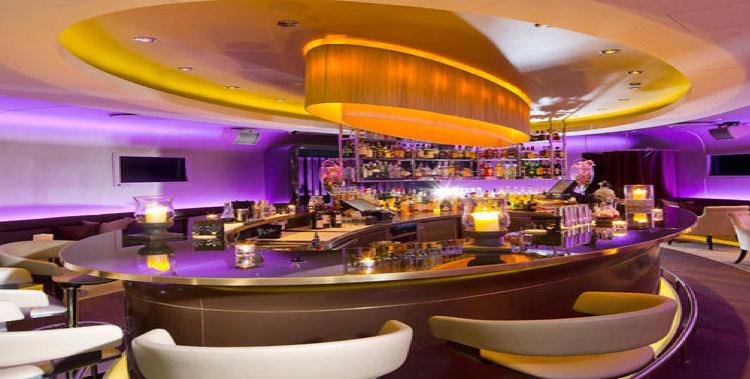 There are many words to describe the sense of wonderment that transfixes you when stepping inside such a professionally run establishment. The Colony Club sits in London's Mayfair district and is one of the biggest contemporary venues to meet your gambling requirements.
The 'club' consists of a premium casino with fine dining and Teppanyaki Bar which includes lavish world cuisines for hungry members. The Colony Bar itself is renowned for the seasonal cocktails they provide with a fascinating array of mixology tipples to vanquish any thirst brought about from the thrills of experiencing the casino.
The venue is indeed a lavish setting which meets international standards for its thousands of members.  It is such dedication to the cause of service which allows the casino to still thrive despite the growth of the online gambling industry.
So sophisticated that it is untouched by even the best online casino UK players can register with
The UK is seemingly fixated with the joys of gambling, that year on year the figures of casino members and players rises exponentially.  Noticeably more so with the online markets where it is easier to calculate. Sites such as https://www.casinobonusesindex.com recorded a massive 30% growth in gamblers using their site to find the best UK casinos and free bonuses between 2010 and 2018.
It would seem for this that land-based establishments like the Colony Club would have their work cut out to secure customer interest on a regular basis. But for all the platforms which are available in online venues, especially with the introduction to live dealer gaming, nothing quite captures the atmosphere which Colony Club exudes.
Book your Free casino tour and take advantage of the VIP services that come from the Colony Club
Inside the Colony Club, you can access over 20 tables which offer you games such as Three Cards Poker, Baccarat, American Roulette and Blackjack.
The recently renovated gaming floor and lobby are also fitted with bespoke furniture for gaming, adding to the rich mahogany finish, with brass and leather upholstery to add to its contemporary feel.
There are added electronic terminals which are connected to the live roulette games, where you can also play jackpot slots.
The Colony offers an in-house progressive jackpot of £20,000 which is synched to slot machines with a 94% payout ratio.
The Casino is open 24 hours a day and supplies private gaming rooms to compliment the brand new gaming lounge, for total privacy to assist clients that are playing.
When it comes to private gaming, you have soft furnishings, a private smoking area and even a Salon for needed follicle adjustments.
Already you can understand that no online casino can match hands-on service like this. Though convenience sometimes gets the better of our decisions and online games being readily available, do pose a suitable option, the Colony Club proves there is still room in the industry for old habits which die hard.