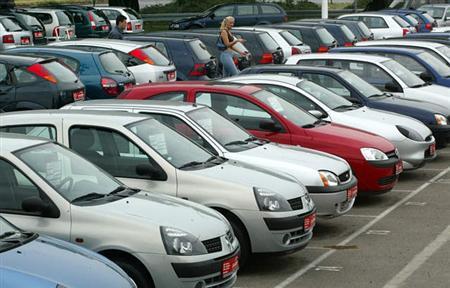 Wherever you live, it's likely that you aspire to buy a top-of-the-range car from someone like Ferrari, Lamborghini or even Bugatti, but for the person on an average salary, it seems almost impossible to buy such a car. If you're shopping for a car, you might want to check out this useful loan calculator so you can get the best deal on your loan.
However, in London, where the average salary is considerably higher than that in other cities like Leeds, Manchester and Glasgow, you're more likely to see expensive-looking cars. If you live in the capital and wonder what your salary can get you, you might want to sell your car to get some extra cash or look around for the best deals.
Although the majority of motorists in the capital are, as is the case elsewhere in the UK, looking for a vehicle which offers them value for money, some motorists with modest incomes may be paying too much when  buying a new car. Despite the economy being in poor shape, many Londoners with high or reasonable salaries tend to buy top models before looking at used car prices, as they might not be aware that earlier models from the likes of Bentley are available for knockdown prices. You can find out the latest prices by clicking here.
Many people who work in the city are buying classic cars as opposed to supercars such as the Bugatti Veyron or Aston Martin DB9. The reason behind this is that their value doesn't tend to depreciate as much as those of a supercar, which is very handy in the event that they need to sell them when deciding to switch back to a more modern car. Also, they can be easy to maintain and are generally cheaper to buy.
Meanwhile, the average motorist in London who needs a car just help them commute to the centre from somewhere like Barnet, Twickenham or Leytonstone will buy models such as a Ford Focus or Volkswagen Golf. Nevertheless, with the congestion charge, rising fuel prices and the general cost of living going through the roof, motorists in London might have to buy used rather than new, as it makes more financial sense.