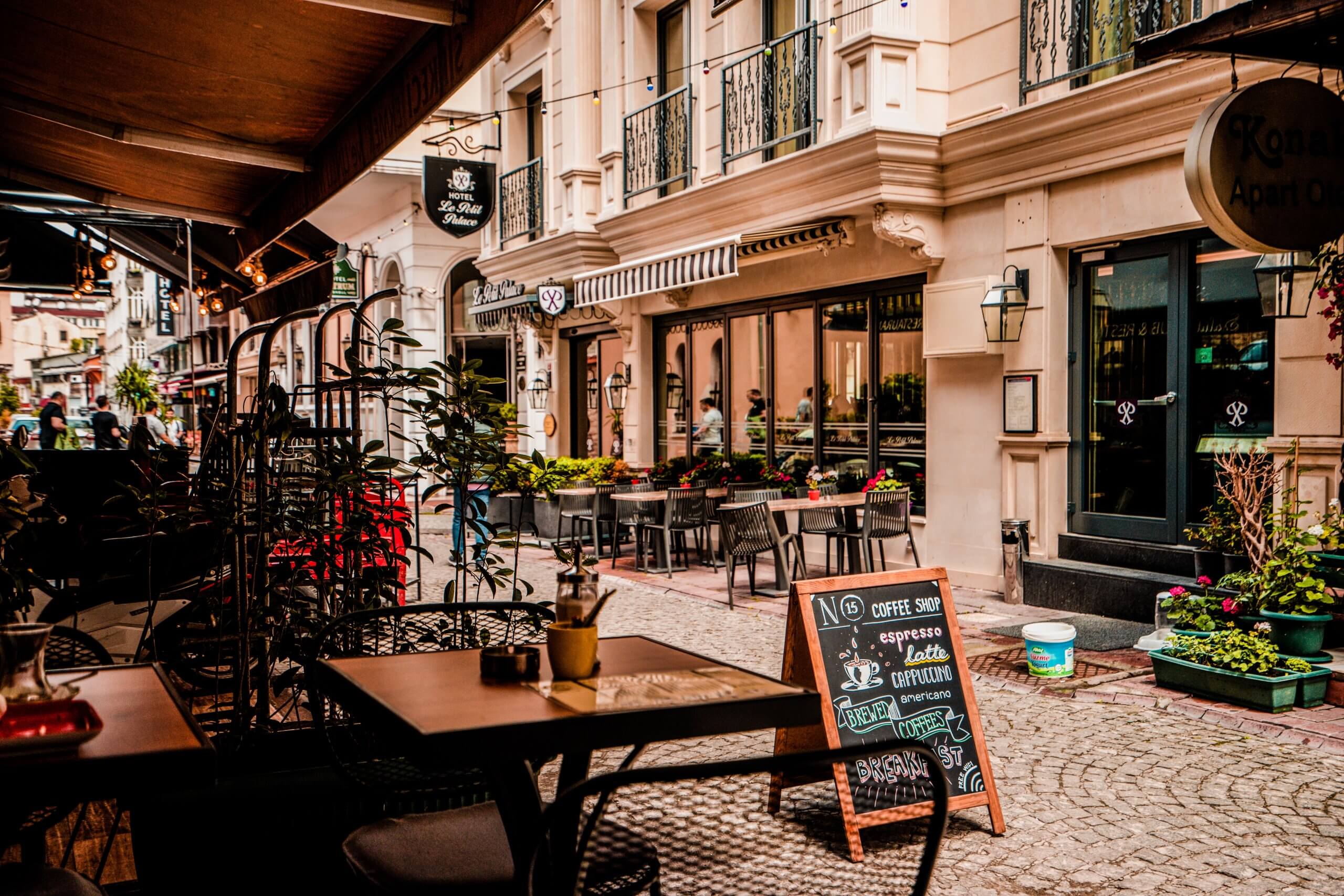 London, a bustling metropolis steeped in history and culture, stands as one of the world's most coveted destinations for students. With its fusion of academic excellence, cosmopolitan atmosphere, and diverse range of attractions, the city offers an experience that extends beyond the classroom. While lectures and assignments occupy a significant portion of a student's life, the allure of exploring London's enchanting corners is equally captivating. 
Dive into this guide to discover top locales in London tailored for students' preferences and requirements. From historical sites to art centers, serene parks to lively entertainment areas, our objective is to enhance the London journey for students, balancing their educational pursuits with adventurous exploration. As they contemplate, "write my paper online", the city's thriving art sectors motivate students to unlock their creative capacity amid London's dynamic artistic backdrop.
1. Cultural and Historical Gems
London's streets are paved with history, and its iconic landmarks bear witness to centuries of human achievement. For students eager to delve into the annals of time, landmarks like the British Museum stand as veritable treasure troves. Housing an eclectic array of artifacts spanning civilizations and cultures, this institution grants students unparalleled insights into the human story. The Tower of London, resplendent with tales of monarchy, intrigue, and incarceration, offers not only a glimpse into the past but also a chance to stand on hallowed ground.
Buckingham Palace, a symbol of royal opulence and grandeur, grants students a front-row seat to the Changing of the Guard ceremony, an experience steeped in tradition and pageantry. Beyond the tourist spectacle, these cultural and historical gems provide ample educational opportunities, aligning perfectly with the academic pursuits of students. Moreover, with special events and student discounts, these landmarks become accessible not only to tourists but also to the eager minds of students seeking to deepen their understanding of the world's past and present.
2. Parks and Green Spaces
In the midst of London's bustling urban landscape, pockets of tranquility await students seeking respite from the academic hustle. Hyde Park, an expansive green expanse that epitomizes the essence of London, offers a serene retreat where students can unwind, study, or engage in leisurely strolls. Similarly, Regent's Park, with its verdant lawns and vibrant flower displays, and Greenwich Park, boasting panoramic views of the city, serve as sanctuaries for both reflection and recreation.
These green spaces not only provide students with a breath of fresh air but also offer conducive environments for focused studying and group discussions. Picnics, outdoor workouts, and even boating on the Serpentine in Hyde Park further enhance the student experience. By creating a balance between academia and leisure, these parks foster holistic growth, reminding students that learning thrives in diverse settings.
3. Arts and Entertainment Hubs
London's vibrant arts scene fuels creativity and innovation, making it an ideal playground for students passionate about culture and expression. Areas like Covent Garden exude an atmosphere of artistic enchantment, with street performers, theaters, and boutique stores lining the cobbled streets. Soho, with its eclectic mix of avant-garde performances and cozy cafés, provides a haven for those seeking both intellectual stimulation and relaxation.
The Southbank Centre, nestled along the Thames, epitomizes London's commitment to the arts. With its array of cultural events, including concerts, exhibitions, and workshops, students can immerse themselves in the cultural tapestry of the city. These artistic hubs offer not only entertainment but also intellectual enrichment, fostering a creative spark that can complement a student's academic pursuits. 
4. Student-Friendly Eateries
London's culinary scene is a reflection of its diverse population, offering students a chance to explore a world of flavors without breaking the bank. In neighborhoods like Camden, renowned for its alternative culture, students can indulge in a variety of affordable eateries. From international street food stalls to quirky cafes, Camden presents an array of budget-friendly options that cater to different tastes.
Shoreditch, another hipster haven, boasts a vibrant food scene that embraces creativity and authenticity. Students can savor a mix of gourmet street food, pop-up restaurants, and quirky food markets that serve as culinary playgrounds. Meanwhile, Borough Market's bustling atmosphere is a food lover's paradise, offering everything from artisanal cheeses to gourmet pastries. These student-friendly eateries not only satiate hunger but also allow students to immerse themselves in London's diverse gastronomic landscape without straining their wallets.
5. Study-Friendly Cafés
London's energetic ambiance extends to its café culture, where students can find cozy havens for both relaxation and productive study sessions. The British Library's Café, nestled within a hub of knowledge, offers an environment conducive to academic pursuits. Students can sip on coffee while surrounded by volumes of information, enhancing their inspiration and productivity. Timberyard, with its commitment to nurturing creativity, provides ample space for individual study or collaborative work, making it a favorite among students seeking an alternative to university libraries.
Flat White, located in the heart of Soho, serves as a quintessential study-friendly café with a distinct charm. These study havens offer more than just caffeine fixes; they provide Wi-Fi accessibility, comfortable seating, and a serene atmosphere, making them ideal spaces for writing essays or diving into research. These cafés offer a peaceful refuge where they can concentrate, create, and connect with their studies amidst London's dynamic backdrop.
6. Thriving Nightlife Spots
As the sun sets over London, a different facet of the city comes to life, catering to the vibrant social lives of students. Camden Town, known for its eclectic markets and music scene, offers a plethora of entertainment options, from live music venues to quirky bars. Brixton, renowned for its diverse culture and energetic nightlife, draws students in with its array of clubs and dance floors. Brick Lane, a hub of creativity and vibrancy, boasts a mix of vintage shops, street art, and cozy bars that promise unforgettable nights.
7. Shopping Districts and Vintage Finds
For students seeking retail therapy or a unique shopping experience, London's shopping districts are a treasure trove. Oxford Street, a bustling hub of fashion and commerce, satisfies shopaholics with its range of high-street and designer stores. Carnaby Street, synonymous with style and creativity, offers a blend of independent boutiques, lifestyle shops, and flagship stores. Westfield, the ultimate shopping destination, brings luxury brands and entertainment under one roof, catering to diverse tastes.
8. Sports and Recreation Facilities
London's sports and recreation facilities offer a dynamic outlet for students seeking physical activity and camaraderie. Lee Valley VeloPark, an iconic cycling center, welcomes both amateurs and enthusiasts. Queen Elizabeth Olympic Park provides a multifaceted experience featuring open spaces, sporting arenas, and cultural events. Indoor climbing centers like The Castle Climbing Centre offer a vertical escape for thrill-seekers and fitness enthusiasts alike.
Takeaway
In the bustling tapestry of London's urban landscape, students find a wealth of opportunities to complement their academic pursuits with enriching experiences. From historic landmarks to entertainment districts, serene green spaces to dynamic nightlife hubs, the city caters to every facet of a student's life. As students immerse themselves in London's vibrant culture, they discover that their education extends far beyond textbooks and lectures.
Just as students seek the expertise of the WritePaper Review to excel academically, they should approach their time in London with the same dedication and enthusiasm. These spots offer a tapestry of experiences that blend seamlessly with the student journey, weaving together education, personal growth, and unforgettable memories. Whether indulging in the arts, savoring diverse cuisines, or exploring historical sites, students uncover the essence of London—a city that nurtures intellect, fosters creativity, and encourages holistic development. As students leave their footprints on London's vibrant streets, they carry with them not only knowledge but a mosaic of experiences that will shape their lives for years to come.