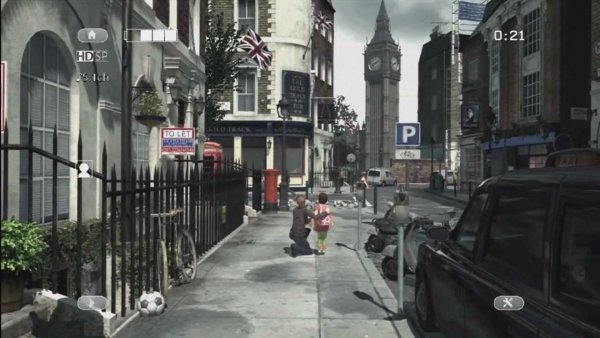 Whether you want to hide away a prized heirloom or the wins from a particularly fruitful game of poker online, Armitage Vaults is claiming to be London's answer to the US's Fort Knox.
While the streets of the capital aren't exactly paved in gold, the architects responsible for Armitage Vaults, the 10,000 square foot underground facility that boasts one-metre thick ferrous-concrete walls, believe we all have valuables that we'd prefer stashed somewhere safer than in the back of a cupboard at home.
And what could be safer for city dwellers than a bombproof storage vault in the heart of the London's West End?
Not that you could guess that Armitage Vaults even existed if you walked past its entrance just off Bolsover Street. The facility is housed in a building that used to act as a storage centre for the Royal National Institute for the Blind but has now been converted into a maximum-security storage facility to the tune of £30 million by developer Amazon Property over the past five years.
Entering the facility is innocuous enough – approach the video entry security doors, be let in once your identity has been confirmed and walk into a manned security room with a lift situated in a loading bay off to one side. Enter that and you're whisked down to the three-floor facility that at its deepest is 40 foot underground and is designed to be not only bombproof but fire-resistant and watertight as well.
Exploring the hi-tech storage areas reveals 135 vault units of varying sizes – from six square feet all the way up to a whopping 100 square feet – with each steel-lined and climate-controlled. Each also has its own alarm system and can only be accessed via a mechanical lock and electronic fob.
Perhaps the most surprising aspect of the vaults is that they aren't going to require a second mortgage to hire; prices range from a mere £18 up to £168 a week with insurance covering items up to £150,000 – though the seriously wealthy can increase their cover up to £10 million if required.
Amazon Property claims that the vaults are already 20% let with 75% of the users based in the UK and the remainder from overseas. But what is actually being stashed downing the vaults?
Private owners safeguarding their jewellery and paintings – it's believed there's a Picasso painting lurking somewhere in the vaults
Luxury retailers storing high value stock
Private medical outlets and hospitals storing equipment.
After the debacle of the Hatton Garden Safe Deposit vault heist in 2015 where robbers made off with £14 million worth of valuables, perhaps it was only a matter of time before someone offered up a security storage solution that it believes offers maximum peace of mind for its clients. Time will tell if Armitage Vaults truly is Britain's very own version of Fort Knox.
––––––––––––––––––––––––––––––––––––––––––––––––––––––––––––––––––––––––
Famous London Vault Robberies 
The capital has a rich history of vault heists (well, rich for thieves at least…) – here are some of the 'highlights':
1971
A criminal gang tunnelled its way into Lloyds Bank's Baker Street vault, raided 268 safe deposit boxes and made off with more than £8 million-worth of valuables.
1987
Robbers held staff at gunpoint at the Knightsbridge Safe Deposit Centre and are believed to have escaped with a stash worth a massive £60 million.
2003
The Hatton Garden Safe Deposit Co was turned over in the early Noughties when a robber posing as a client managed to make off with valuables worth £1.5 million.