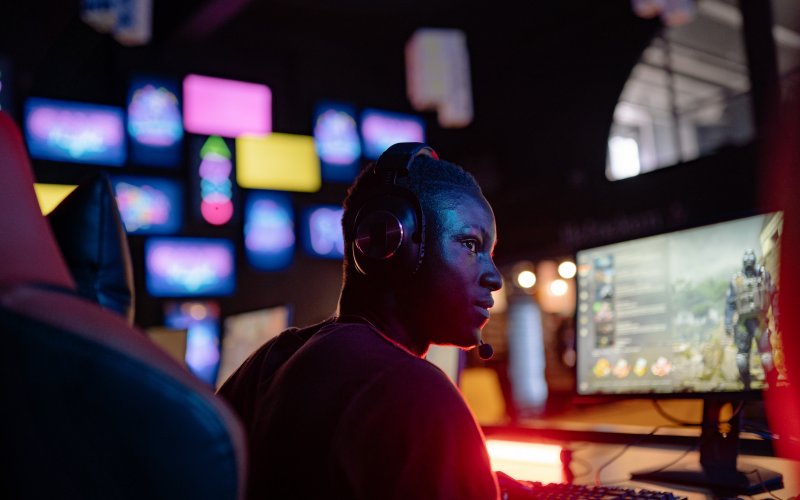 Source: Pexels
If you are one of the millions of people around the world who watches and participates in the eSports sector, you might be looking for more ways to engage. While location does not matter much in the age of streaming, those who wish to build their eSports career will have a better chance if they are living in a city with a lot of industry opportunities. One such city is most definitely London, which is the epicentre of the UK eSports industry and one of the largest competitive gaming hubs in the world. Read on for a complete overview of eSports in London.
Teams
First, let's start with teams. In terms of top-flight professionals in the Big Smoke, the main contender is the aptly-named London eSports, who have won many of the UK's top tournaments, including the recent UK League of Legends Championship. The team has dozens of members and is one of the most prominent in the European eSports scene. If you want to find out which events in London they are competing in and how you can apply to join, check out their website at https://www.ldn.gg/.
Events
Unsurprisingly, London is home to many of the largest and most important eSports tournaments and events in the world and is definitely on par with the likes of Los Angeles, Shanghai, and Seoul. To keep on top of all of the latest and greatest eSports events, make sure to consult an industry expert site like https://win.gg/, which posts daily updates on all of the fixtures that matter. Fans are spoiled for choice by London's eSports events, which include UK eSports ESI London and ICE London, with many more being held throughout the year. Training
If you are looking for places in London to train and to play eSports in the company of others, both professionally and casually, you have a wealth of options. There are dozens of eSports cafes, bars, and clubs in the capital, each catering to different types of gamers.
One of the hottest spots right now is Wan Yoo, which now has four locations across the capital, including a new mammoth eSports cafe in Westfield Stratford. Meanwhile, Platform, in Shoreditch offers a more laidback environment and is probably one of the only places in the world where you can enjoy a bottomless brunch eSports experience.
The Microsoft Store on Oxford Street has a massive dedicated eSports lounge, which is free for anyone to use (advance booking is absolutely mandatory), while the Samsung KX Hub in Coal Drops Yard is home to one of the largest eSports lounges in the country. Such is the variety on offer in the London scene right now.
Meanwhile, if you are really serious about upping your game, London is one of the only places in the world where you can get a formal eSports education. Staffordshire University London, with its sprawling campus on the edge of Hackney Wick, now offers a full-time BA degree course in eSports, where you can master the industry and learn how to build the best eSports brand in the business. Check it out at https://www.staffslondon.ac.uk/.
This brief guide gives a snapshot of London's diverse and dynamic eSports scene. Check it out next time you are in town.