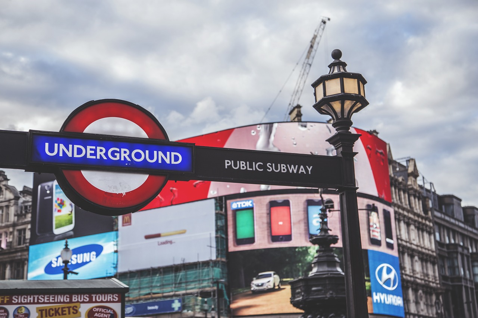 Wave goodbye to public transport gripes with 5 tried and tested London Underground tube hacks.
If you've ever used London public transport then you'll know it's an absolute nightmare getting home to your flat or London based student accommodation. Traversing the central line at 5pm with armpits in faces, elbows digging into hips and screaming children, you'd be forgiven for muttering a few expletives.
And although empty carriages are harder to come by than flying pigs, there are a few tips and tricks out there to make getting around a little bit faster.
#1 Download Tube Map
Even the most seasoned Londoners need to stop and look at the map to figure out where they're going once in a while. The squiggly lines of the Bakerloo, Victoria and Piccadilly are enough to confuse anyone.
We say, save the time and hassle and download the TubeMap app. It's free and within seconds you'll have a straightforward route plan. It may be the equivalent of using poaching bags to make perfect eggs but hey, what the purists don't know won't hurt them.
#2 Avoid Waterloo Changes like the Plague
It might look impressive with its marble arch and vast interior, but this gargantuan station doesn't half slow you down. By time you've climbed a zillion steps, waited in line and tracked down your connection you can kiss the best part of 15 minutes goodbye. Take our advice and change at one of the smaller, more manageable stations (hint: VAUXHALL) instead.
#3 Don't Get Carriaged Away
Fed up of being stuck behind hordes of people exiting the tube? Lead the pack by working out where the carriage doors will stop. No, you don't have to spend hours looking like an estranged train-watcher to figure it out.
Download Tube Exits for less than a pound and forever be hailed the King or Queen of the Underground.
#4 Mislaid your Oyster? Go Contactless
Few things can disrupt a journey more than forgetting your Oyster card and having to join a seemingly never-ending queue to purchase a ticket. But did you know if you have a contactless card you can avoid the faff altogether?
Yep, simply skip the queue, shimmy through the ticket gates and tap your card on the yellow reader to continue on your merry way.
#5 Treat Yourself to the Occasional Uber
Ok, so technically this is a bit of a cheat but if you're ever late to work or travelling in a group this neat little saviour can really cut your journey time in half.
Compared to other taxi services, Uber is super cheap. This writer recently went all the way from Tooting to Putney at the end of a night out for a mere £12. It's also totally reliable and can be linked to your bank card so you don't have to worry about stopping to get cash out on the way.