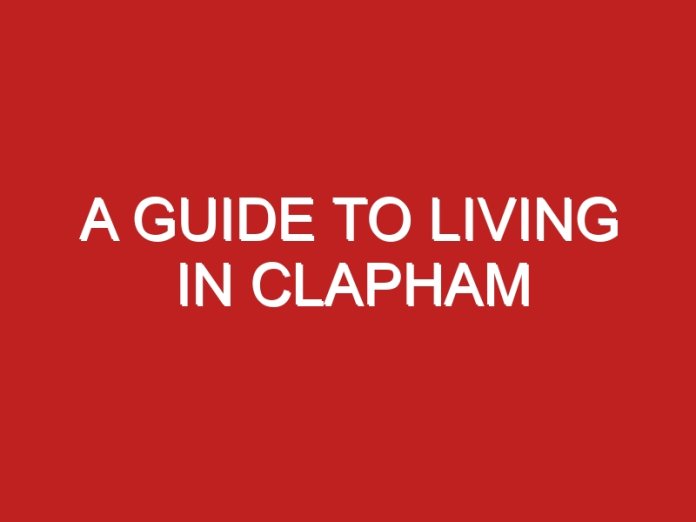 Ah, Clapham. If you're looking to relocate or have just moved to the area, it offers an abundance of things to do and places to see. Perfectly located between Battersea and Brixton, Clapham has become an extremely popular place to live thanks to its lively vibe. The Old Town has a variety of beautiful Victorian and Georgian terrace houses which are popular among families, while Clapham Junction is the area closest to all the restaurants and bars, more popular with the students and young professionals.
Deciding on which part of Clapham you want to live in can be tough, as each area has so much to offer. Here's a quick look at what living in the area could look like for you.
The best amenities
On the whole, Clapham is an incredibly lively and vibrant area filled with cafes, restaurants and bars, so it's unlikely you'll ever get bored! There are an abundance of boutiques and vintage shops which are perfect for wandering around on a weekend, and while you're there you could even explore the amazing Venn Street Food market that's held every Saturday.
If you are a young professional and still looking for a nightlife scene, you're in luck. With popular and thriving pubs and bars, it's a desirable area for you to relocate to. Whether you love a good romantic comedy or prefer an action movie, there's even Clapham Picturehouse. This independent cinema boasts and impressive list of all the newest blockbusters and even a great cinema bar!
Location, location, location
Let's face it, you're not going to move somewhere that's in the middle of nowhere, especially if you need to commute for work and to see family and friends. Clapham is a stunning suburban area of London, conveniently located between Brixton and Battersea, meaning you have all the benefits of the surrounding locations too. There are convenient links to the rest of the city via three tube stations, and if you travel from Clapham Junction you'll be in Waterloo or Victoria station in less than 10 minutes! Perfect if you're heading off to work or for a day in the city.
Clapham Common
Although it's only a hop, skip and a jump away from the capital, Clapham boasts open green spaces for you to enjoy. Clapham Common is one of the largest parks in south London; so whether you're wanting somewhere to lounge around on a hot summers day, a place to exercise or even take your dog for a walk, you'll find it right on your doorstep.
There's something about Clapham Common that draws people in. As the buzzing centre of activity for Clapham, the park's home to multiple festivals and other public events. You'll never be short of things to do in this vibrant and up-coming destination!