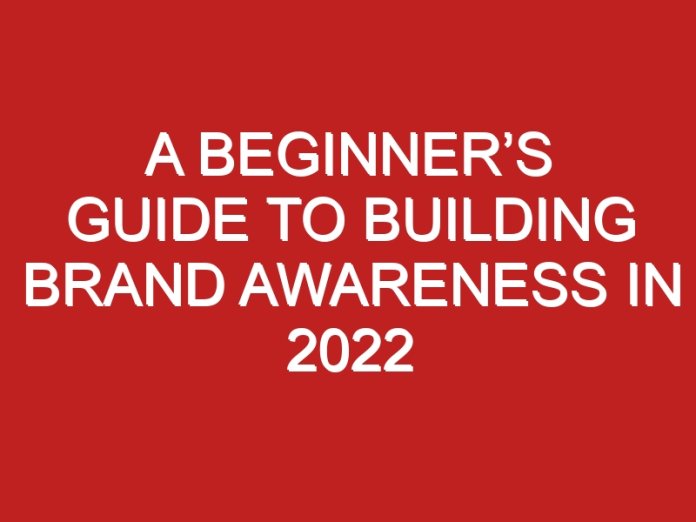 Brand awareness should be a priority for any business owner. It is a term that describes how familiar consumers are with your brand. For example, would a consumer be able to recognise your brand logo on billboards? Building brand awareness offers businesses a lot of benefits. Not only can it help them grow their customer base, but it can also help them stay one step ahead of the competition. This beginner's guide will share eight steps to brand awareness success. Let's get started.
Host Giveaways With Branded Products
Competitions are a fantastic way to build brand awareness. Social media platforms are arguably the best place to host them as you can reach a wider audience. Make a post to announce your giveaway and ask consumers to tag their friends in the comments and share the post on their social media to gain entry. A company can get their brand name in front of new potential leads by doing this. It allows them to build their brand awareness drastically overnight. To further build brand awareness, you can also use branded products as the prize. For example, a branded hamper full of treats is an additional way to push the brand image forward. There are plenty of social media giveaway guides online that businesses can use to help them run a successful competition.
Vary Your Content
To build brand awareness, businesses need to think of varied ways to tell their story. This means that they will need to vary their content. For example, if you send your consumers the same wordy newsletter each week, they will get bored and disengage with the brand. Instead, business owners need to keep it exciting by switching up the content. Don't be afraid to experiment with video and use gifs and memes to add personality to your brand. Doing this helps to make a brand more memorable to a consumer. One viral video can propel a brand into the spotlight overnight and grow its audience on a wide scale. Ideally, brand owners should research their competitors and compare their content to theirs. It will allow them to spot potential opportunities to draw more customers in.
Start A Podcast
Podcasts have drastically grown in popularity over the years. Research shows that in 2021, there were over 19.1 million podcast listeners in the UK alone. This indicates that they are popular among consumers and brands need to use this to their advantage. A podcast is not only a great way to build brand awareness among consumers, but it is also a good way for brands to make themselves known to other industry professionals. Valuable relationships can be made that could lead to successful collaborations further down the line. To make their podcast stand out in an overcrowded market, businesses must find their niche. Making podcast topics too broad could lead to a lack of listeners. They should be giving their consumers a reason why their podcast is worth listening to.
Utilise Email Marketing
Many businesses underestimate the power of email and see it as an outdated resource. However, believing this could hold a company back. Email marketing allows a business to successfully deliver its brand message to consumers. You can personalise and tailor emails to target specific customers' needs. The best way to start a mailing list is to place a call to action on your website. Ask people to sign up to access exciting discounts and news about upcoming product releases. To keep customers engaged with your mailing list, you need to create engaging content. Create colourful, informative PDFs to grab the reader's attention. You will need to learn how to compress a PDF, which you can do online, to make your content smaller and easy to share.
Create A Referral Programme
A great way to build brand awareness is to generate word-of-mouth marketing. This is when a customer shares an interest in your product/service with others by talking about positive interactions and experiences. Referral programmes are a powerful resource for helping businesses achieve this. Customers are often happy to talk positively about a brand if they can benefit from a perk. For example, a company can offer customers a 25% discount on their next purchase if they refer a friend. Not only do programmes like this build brand awareness, but they can also increase profitability which is vital for a business's survival. There are plenty of referral programme top tips online to help brand owners reach success. The key is to promote the programme as much as possible to make consumers aware of it.
Work With Influencers
There is no denying the powerful impact social media influencers have on their audience. Brands can work with influencers to get their name out there – while promoting their products/services. Consumers resonate with influencers as they are seen as "real people" rather than celebrities. Even though the influencers are being paid to promote the brand, they are more likely to give an honest review when compared to a celebrity endorsement that follows a script. Influencers have built their audience organically, encouraging people to enlist their trust in them. For influencer partnerships to work, brands need to ensure that they choose the right people to work with. Choosing a controversial influencer can get a company in the press for the wrong reasons.
Guest Post
If brands want to get their name known in the industry, they should consider writing guest posts. A guest post is a process of writing content to feature on another company's website. Although it may seem time-consuming, it can positively impact brand awareness. It allows companies to reach out to a new audience, and they can use it as an opportunity to share their expertise with others. This adds credibility to brands by allowing them to establish themselves as experts in the industry. There is an art to writing guest posts that all business leaders should follow. If your content does not resonate with the new audience, the post may be denied. Writers should read guest post guides to steer them in the right direction.
Be Active On Social Media
Social media platforms are powerful tools that should not be underestimated. Engaging with consumers on social media is a great way to target them to seek vital feedback that can shape your business for the better. For example, platforms like Instagram allow account users to post polls on their stories. This is a great way to find out what your consumers like/expect from your brand in the future. By having a voice on social media, a brand will become more recognisable. Consumers will start to remember you for your regular content or recent funny post. The best thing about these platforms is they are free to use. So, it is ideal for beginners who want to build brand awareness on a tight budget.
Summary
It is possible to build brand awareness by following these top tips above. However, it is vital to remember that it is a process. To propel your business in front of competitors – takes a lot of planning and preparation. Learn from mistakes or failed strategies and use them as motivation to steer your business to success. There is no denying that brand awareness is vital for the survival of any business. All business leaders should place this as a top priority to become a prominent contender in their chosen industry.