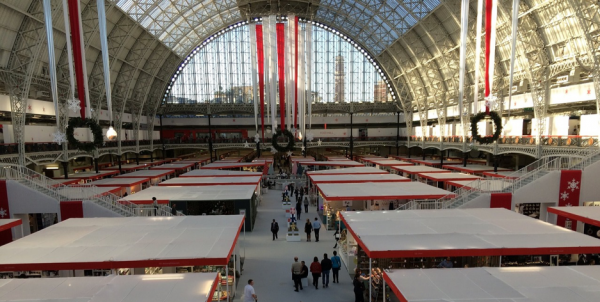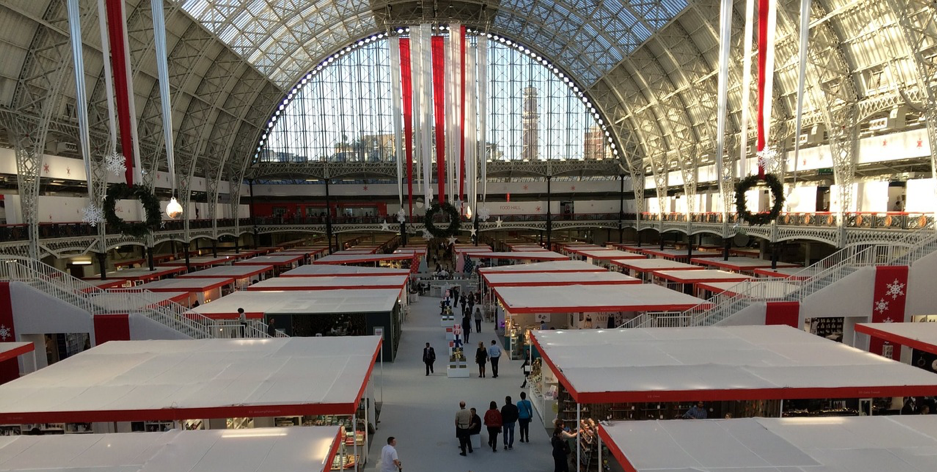 Trade shows represent incredible potential to market your business in the UK. The top trade shows in London attract hundreds of thousands of visitors every year. This is a great opportunity to build brand awareness, launch new products, and drive leads and sales.
However, to reap these incredible benefits which are possible through a strong trade show attendance, you will need to put together an effective booth display. Here are our top 8 tips for a trade show booth which will engage your audience and sell your product.
Trade shows can be large, overwhelming, and often boring for attendees. Making a fun display at your booth will be welcome relief for visitors, and be sure to draw them to your stand. Think about integrating games or other forms of entertainment to engage and delight your potential customers and contacts.
Branding is always key, and no more so than at a trade show. Trade shows are a great opportunity to expose your brand to a wide audience, and using strong elements on your booth can impress your brand on to hundreds of thousands of people. Signage, colour and other visual elements are all part of this picture. There are some companies offering trade show booth design in London which can help you build a booth which will promote and build your brand.
Trade shows charge based on booth size, so you will want to get your money's worth for every inch of space you are paying for. Get creative to make the most of the space you have, whether a large space or the smallest booth. Use both internal and external wall space, and even ceilings to create displays that engage visitors, communicate information about your product and project your brand. This doesn't mean over-crowding the space, but rather using it effectively, such as with creative and innovative displays which give you the most bang for your buck.
Create a Complete Experience
When visitors step into your booth, you want them to have a complete experience. This will make your booth (and your brand) memorable, and stick with them when they leave the trade show. Creating a complete experience means considering all the elements of your booth and making sure they work together to project the same vibe a feeling. Think about design elements such as colour and displays, as well as lighting, and even sound. What experience you choose to create will depend on your brand and the image you wish to convey.
Visitors often spend long, tiring days at trade shows. Provide your potential customers with a comfortable space which will encourage them to spend time at your booth. Of course, the longer the spend there, the more opportunity for them to learn about your product and for you to get their contacts and convert them to sales. If you have the space in your booth, consider placing some comfortable armchairs, and even charging ports for visitors to charge their devices.
As mentioned, most of the challenge at trade shows is getting attendees to visit your booth rather than your competitors'. To do this, you need to capture their attention. A dynamic booth design is one of the best ways to do this: choose a colour scheme which will make you stand out and is different to the others around you. Add unique elements to grab visitors' attention such as interactive displays or a competition.
In 2019, there are some fantastic technologies which can help you to create an engaging and successful booth design. Make the most of the tech available to you, such as touch screens to display product information in an interactive and interesting way. Virtual reality and augmented reality displays can also make a great way to catch attention and showcase your product.
Maximise Your Human Resources
Technology can be an incredible resource to create a successful booth, but don't forget about human resources. Once you have applied all the above tips to capture attention and bring visitors to your booth, even more than displays, it is the people at your booth which will really build relationships with potential customers and sell your product. Having the right team in place will create the energy and the space you need to promote your brand, build your audience and drive sales.
In order to make the most out of your trade show booth, you need to build an effective, informative and engaging display. By integrating certain elements and taking the right approach, you can create a trade show display which will promote your brand and sell your product.