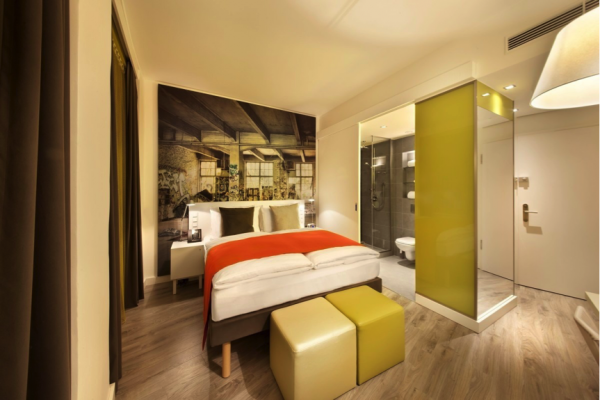 Finding the cheapest hotels in the UK can take up a lot of precious time spent on travel planning, especially if you don't know how to go about it. We've made it easier for you to find low-cost hotel rooms that won't go over your budget so you won't have to cut your trip short. Here are six of the best ways to find the cheapest hotels for your UK vacation.
Check discount codes.
Checking for discounts on hotel stays is a must for the money-saving traveller. There are many websites catering to those looking for discounts on three-day, two-night stays in UK hotels, and you just might find one or two for a hotel that would meet your needs perfectly. You can also find yourself a discount site and get a Hotels.com coupon code and save even more money off the original price.
Compare prices on booking sites.
Use the myriad of online tools you have at your disposal (read: booking sites and hotel review websites) to check and compare the prices of hotel rooms in the UK. Depending on the site you're on, you can put in parameters such as where you're headed, planned travel dates, and budget limitations, and you will be presented with a list of hotels that meet your specifications.
Do take note, however, that the hotel room listings may not include fees on amenities and other regulatory surcharges, so if you think you've found a bargain, contact the hotel directly to verify the room rate and included fees. You may end up having to pay for things such as internet/Wi-Fi access, pool use and breakfast, which wouldn't make the rate such a bargain after all.
Sign up for hotel newsletters.
Yes, email is very much alive, and that's where you can get informed about hotel packages and deals. If you don't have time to switch from one hotel website to another in anticipation of special promos, just sign up for the chains' e-newsletters so you can get the most up-to-date information on deals delivered to your inbox.
Check local listings.
Some of the least expensive but better quality hotels may not be listed in major booking sites that charge search site commissions for every booking made. To find these budget hotels in the UK, check the business directory for that locale and get the hotels' contact information. It may require a little more digital legwork on your part, but you will surely find talking to managers and negotiating prices greatly rewarding when you're quoted a rock-bottom price. After all, it's better for a hotel to earn less from a booked room than leave it empty with no income coming in.
Browse around deal sites.
Deal sites offer attractive vacation packages that often include hotel stays, meals, and a group tour, so if you're not one to plan itineraries yourself, going for a package like this would be ideal, as it would be cheaper than individually paying for each of the mentioned components.
Ask the local tourist offices.
No plans, no reservations? No worries! If you have a flexible schedule and don't want to limit yourself by sticking to an itinerary, you can find the cheapest hotels wherever you are in the UK by simply showing up at the local tourist office, which offers room-finding services particularly for same-day or same-night rooms.