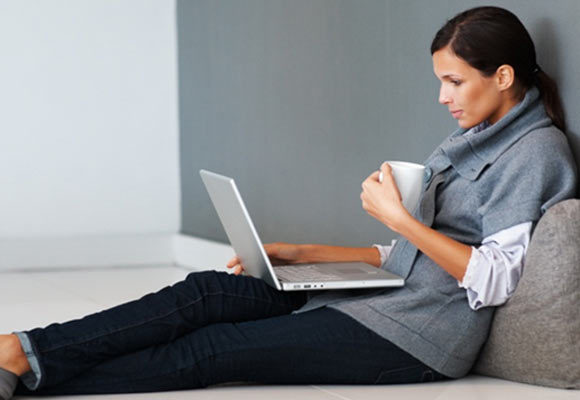 More and more employers are eager to use video conferencing and video interviews to work their way through growing piles of recruiting paperwork and job applications. Here are 6 top tips to boost the quality and efficiency of your video interviews as you host one after the other.
Use Practice Questions to Test Equipment
The video interview should not be the first time when you test the conferencing audio and video equipment. US News advises interviewees to use practice questions to prepare for the interview, allowing them to get comfortable with using the technology before the big day. On the same token, practice questions can help you as the interviewer to work out the same kinks and make sure that everything works out beautifully. You can playback the footage to see exactly how you look on camera along with what your interviewee will see and hear during your session.
Focus on the Camera Instead of the Screen
When our face is on the screen, we naturally want to stare at it – especially if we know others are looking at our face, too. Questions like, "How do I look? Can they see my entire face in the screen? Do I have anything in my teeth?" may pop up before, during and even after video conferencing sessions are over. The key is to not pay attention to the screen at all. As outlined above, you should have already taken the time to test the equipment, camera shots and everything in between. Therefore, during the actual interview, you should focus on the camera itself.
Maintain Eye Contact with Your Interviewee
Focusing on the camera not only reduces the chance of you being distracted by how you look on the screen, but it also helps you to maintain eye contact with your interviewee. During a traditional, face-to-face interview, you are encouraged to continue looking at your candidate. Doing so will allow you to study his or her body language and allow them to pay close attention to yours as well. The same type of verbal and nonverbal interaction applies within a video conference setting as well. With video conferencing services, such as those offered by BlueJeans, you can look at their camera image and they are able to look at yours. If you both stare into the camera when talking and observe each other's images while listening, you will be able to maintain a quality conversation verbally and nonverbally throughout the entire interview.
Pay Attention to Your Posture
Do not allow the somewhat informal nature of the video interview to make you feel as if it is okay to excessively relax during the session. As the interviewer, you need to set the example that you want your interviewee to follow. Exhibiting proper posture will encourage the candidate to mirror your behavior and movements. Staring at the camera may seem a little awkward, but excessively looking away from it could become a major distraction for all parties involved.
If you have a natural inclination to slouch or squirm in your chair, especially during a standard work-shift, you will need to fight against those "instincts" with all you have during the interview. The moment that your interviewee believes that you are not interested, he or she will almost immediately lose interest as well. This is why it is very important to pay close attention to the messages and signals you might be sending through the webcam even when you are not saying anything.
Avoid Using Hand Gestures
When communicating in a face-to-face environment, hand gestures are encouraged. Body language plays a key role in nonverbal communication, especially when you are speaking in front of a crowded room or from a stage. However, during a video interview, excessive hand gestures could hinder the conversation more than help it. Business Insider states that using hand gestures and other physical movements can distract from the message that you want to convey, especially when you are relaying important details about the job position being considered.
When it comes to body language, focus more on what you are doing with your facial expressions than what you need to do with your hands. While striving to maintain good eye contact with the interviewee, what you do with your face is going to speak volumes long before you utter a single word.
Plan Your Outfit Colors in Advance
One of the areas that many people do not think about when preparing for a video interview is their clothing. It is highly recommended to focus on wearing solid colors. Whether it is a business suit with shirt and tie or a business casual outfit, solid colors appear well on screen. Make sure that you choose a color that will not be too much of a distraction when the candidate sees you appear on the screen.
Stay away from loud and bright colors, because the candidate may start to focus on why you decided to wear that specific outfit instead of what they need to do to secure the desired job. Another helpful tip when it comes to colors is to stay away from wearing white. Wearing white clothing on camera gives of an annoying glare effect that is hard to ignore once it appears on screen.