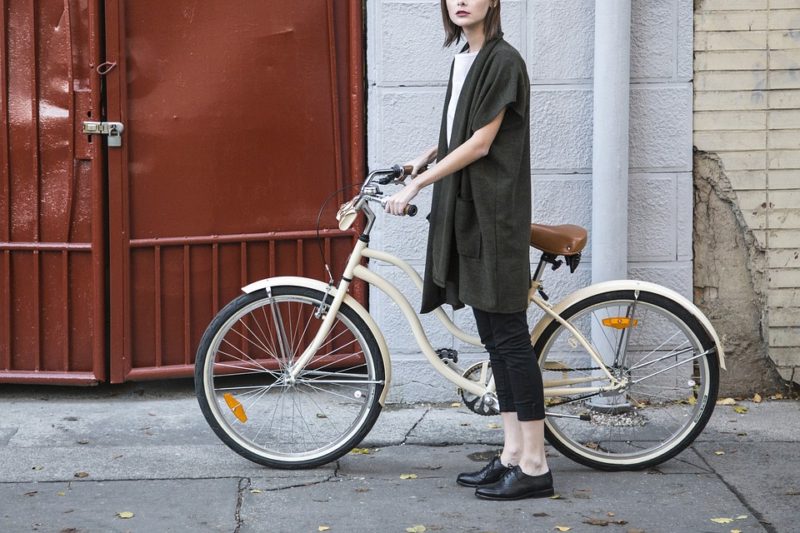 Navigating the busy streets of London is no easy task on four wheels, let alone two. It takes a lot of experience to weave in and out of traffic, but what can you do to build up experience if you live smack in the middle of London?
It would be great to practice in a park, but if you don't have a choice and need to bike on the road as a first-time biker, you're probably nervous. We have you covered. Follow these tips to set you up for success next time you put on your bike helmet.
Plan Your Route
London is big, so organizing your route ahead of time can help you avoid unpredictable roads and major junctions. This way, you'll feel safe if you stick to familiar or unpopulated roads. Navigating multiple lane traffic, roundabouts and major roads can be stressful in the middle of rush hour, and you'll have to make snap decisions. If you're a beginner, it's better for you to deal with the unexpected another time.
Bike Parts
Set yourself up for success by preparing yourself before hitting the road. The last thing you want is for your breaks to fail while you're crossing the street. Making sure your steering works, your gears function, your chains are well oiled, and your brake cables are in working order before you leave the house should be standard. If you find your equipment isn't up to par, try contacting the Bike Parts team for guidance on replacement parts.
Find an Experienced Friend and Ride With Them
Go to cycling clubs where there are experienced riders that can show you the ropes. There's a large community that will welcome you with open arms, just search around social media platforms for groups that like to cycle on certain days.
Doing this will prevent you from being bullied on the road, as certain experienced cyclists may push you into parts of the street you're not comfortable with. Don't let this happen! You have just as much right to the road as they do.
Have Patience
You're probably going to get frustrated when you decide to become a serious cyclist. You might want to move onto a part of the road that cars or other cyclists won't let you go. Or maybe you want to go faster than your endurance will allow you. Practice makes perfect! Pay attention to the road ahead of you, get comfortable, and try your best.
Cycling Clothing
Don't wear anything loose or something that flaps in the wind. Avoid anything likely to fall off. If you have long hair, put it in a ponytail or use clips to get bangs out of your face. Distractions of any kind are dangerous to you and the people around you. You don't want your long coat or shirt to get caught in the wheel or chain. I'm not saying you have to buy top of the line cyclist wear. All I'm asking is that your clothing is tight and comfortable.