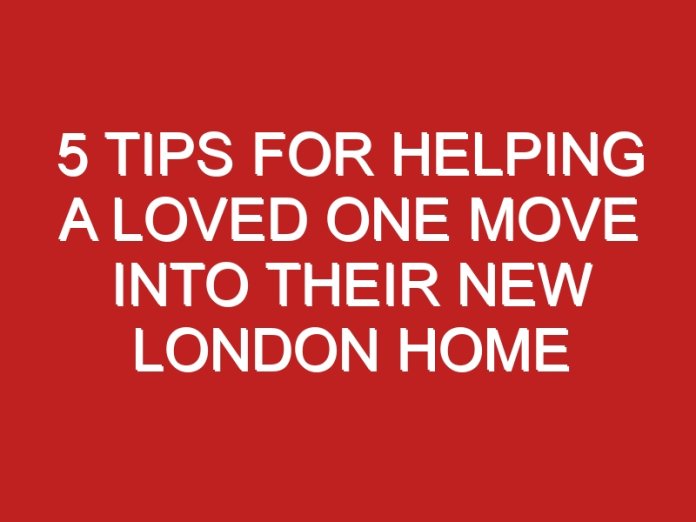 Moving home is stressful at the best of times, but it can be even more so when you are moving into a new home within an extremely busy and popular city like London. Especially if you are moving in the middle of the city rather than the outskirts, you may be contending with high-rise flats, busy public streets and difficulty parking a moving van.
That is why people moving into a new London pad will need all the help they can get — and if you have a friend, family member or partner planning on moving into their new place, here are some ways you can help to make the process as smooth as possible.
Help Them Pack
Stress with moving can begin long before the actual move date, and that is mostly because of needing to pack up your entire life in boxes. Helping with this process will always be much appreciated, so help out your loved one early by packing with them in good time. If you have any spare boxes or suitcases to lend, you can take those to help with the move.
This is also helpful if you are an extremely organised person and your loved one is not — they will no doubt benefit from your skills when it comes to packing!
Take Care of Any Pets
Trying to stick to a pet routine, such as walking and feeding, in the middle of a busy move can be a trying time — and can also be confusing for your pets.
It may be a big help to your loved one if you can watch their pet (or pets) during the moving process and making sure they are taken care of. You can then drop the pet off for them when convenient.
Buy Them a Gift
Every new home needs a housewarming gift, after all! Indoor plant gifts are great ideas for those living in a London apartment who may not have access to a garden or outside space, so you can bring a little greenery inside. Also think about items they may need and may not yet have, such as towels, kitchenware and general supplies.
Watch the Moving Van
If you are opting for a 'do-it-yourself' move rather than hiring a moving company, it may be as simple as a man and a van. If your friend is moving in London to a new apartment in a block and needs to park on the public street, it can be really helpful if you stay with the open van just to keep an eye on it while others move items in and out. This will ensure belongings are not left unattended on a public street and offer peace of mind.
Go Food Shopping for Them
London is abundant with great takeaway places and food on-demand, but food can still be a difficult endeavour for someone in the middle of a big move. Especially if they are new to the London area and do not yet know which restaurants or food places to try out.
Taking care of their food supplies for them will be a fantastic help, as well as ensuring they are well fed and hydrated for a busy move.