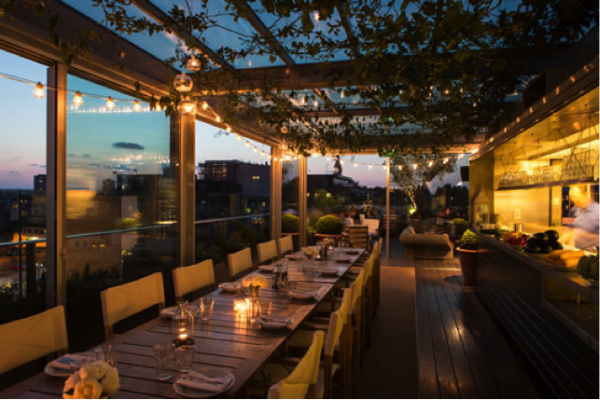 Sometimes it's best to get out of the office environment and take your meetings elsewhere. Whether you're visiting on business and you want the real London experience or you're just looking to discuss stocks over some fine wine, there's somewhere for you.
L'Anima, EC2A
L'Anima is perfect for account diners and city workers. A real dining experience in the heart of the city, you're guaranteed to be charmed by the elegance of L'Anima. It's known for truly, fine Italian fare with impeccable presentation. They even offer private dining for when you require a more intimate setting for business discussions.
Boundary, E2
If you find yourselves buried in Shoreditch but fancy something less hipster and a little more straitlaced, Boundary is the ideal venue. Fancy fine French dining? You can start off the serious business in the beautiful restaurant area then take things down a notch on the weatherproof rooftop bar. Private dining is available.
Baltic, SE1
Somewhat of a designer's paradise, you'll be astounded by the low beams and extended skylights. Baltic boasts an original Eastern European menu with delicacies such as dumplings, Krolik (rabbit) and Slaska sausage. Why not spice up the meeting with Baltic's own flavoured vodka?
Plateau Restaurant, E14
This is the perfect place if you're visiting London on business and you want the real London business experience. What better place than Canary Wharf? You'll be dining in the hub of the business world with the iconic skyline enjoying authentic, French food.
Craft Beer, WC1V
Situated in the middle of High Holborn, Craft Beer has great beer (who would have guessed?) and great vibes. Take the meetings here when you need somewhere more casual. Make sure to book a table too! 
This guest post is brought to you by www.portlandbrown.com