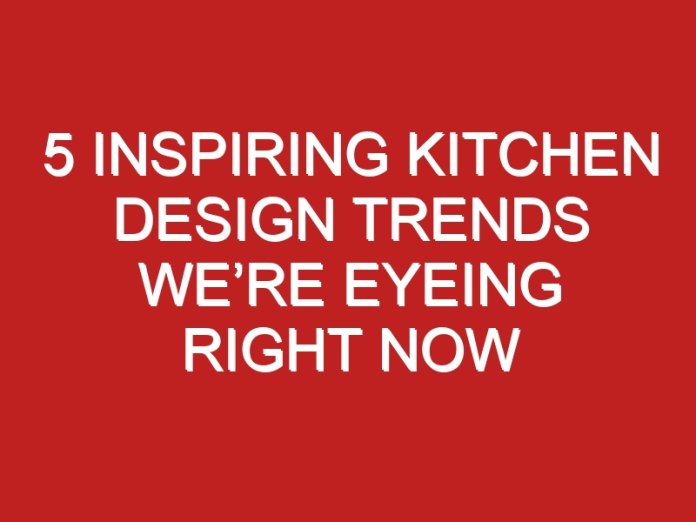 British food used to be regarded as bland and gross, but in recent years, the enthusiasm for it has reached the point of obsession, and it's now one of the most eclectic cuisines in the world. London is one of the best food cities in the world, boasting an extraordinary array of award-winning restaurants, home to critically acclaimed chefs like Gordon Ramsay, Heston Blumenthal, and Michel Roux Jr. You absolutely need to try scotch egg, pie and mash, chicken tikka masala, sticky toffee pudding, and, of course, fish and chips. If it's grey and raining, and you're hungry, you've come to the right place.  
A good restaurant serves better food than you can make at home, so it can be tempting to forgo cooking dinner. But cooking at home is important. Not only can it be relaxing, but it also helps you spend quality time with your loved ones. Cooking for the family is one of the great pleasures in life, so it doesn't come as a surprise that the vast majority of Londoners do it, even if they occasionally treat themselves to a night out. Don't waste any more time and transform your outdated kitchen into a chef's kitchen that gives you the space to chop, dice, and sauté. If you want to create a functional and beautiful kitchen, here are some design trends to inspire your project, all of which we've gathered for you. 
Functional And Multipurpose Kitchen Islands 
So, why does everyone want a kitchen island? Because it ensures an extra work surface that's practical and durable, not to mention that it creates a place where family and friends can get together – it completely changes the way you use the kitchen. Regardless of whether you prepare meals for fussy eaters or work from the kitchen, incorporate a multipurpose island into the design. Figure out its exact function so that it can be designed creatively. For example, you can make a bold style statement with a semi-open partition that offers a sweet semi-private experience, isolating the kitchen from the living and dining space. 
https://unsplash.com/photos/RryFk4n-vOs 
Solid Wood Doors That Are Incredibly Versatile 
As we look ahead into the new year, we can't help but notice that wood cabinets are making a comeback, and for a good reason. Apart from being timeless, solid wood cabinets can survive through the years while maintaining their charm, so they're the gold standard when it comes to strength and longevity. As we continue on the path to replacing plastic completely, the use of natural materials is more important than ever. In case you didn't already know, wood is a renewable material that requires little processing and, above all, can be sourced locally. If you're striving for a sustainable, eco-friendly kitchen, wood cabinetry is a perfect choice. 
If you're on a tight budget, replace the cabinet doors to get a fresh, remodelled look. The stunning simplicity of solid wood Aldana painted doors is accentuated by their refined look and feel, setting your kitchen apart from the many ones out there. There's no need to rip everything out just because you want doors with a different colour or finish. It's common to forget all about hinges and handles. Equally, you need to know how to install your replacement doors, which only requires a screwdriver and a little bit of patience. You won't have to do any cutting, but take your time and prepare thoroughly to spare yourself a lot of trouble.  
Storing Appliances in Drawers or Closed Compartments
The answer to making your life easier is having a well-organised kitchen where everything is in place. Put the most frequently used appliances in pan drawers (that can be as deep as the entire counter) for easy reach. Instead of having to rummage around for the rice cooker, you can just pull out a drawer and easily access what you need. An ever-increasing number of appliances are outsourced to deep drawers, such as blenders, panini presses, waffle makers, and so on, rather than a freestanding, separate unit. Make sure to wrap the cord around an appliance before storing it to keep your kitchen clutter-free. 
Rugs To Arm Up the Atmosphere of The Kitchen
A rug in the kitchen immediately sparks debate in the design world. While some believe there's no place for a crumb-catching carpet, others argue it can tie the room together and offer a cosy vibe. Notwithstanding, if you want to divide the room into zones and appeal to the senses more than visually, consider using rugs in your kitchen. You can protect the floor from high foot traffic, add an unbeatable amount of comfort, and warm up the cabinetry. Putting a rug under the dining table makes the kitchen more dynamic, besides the fact that it feels like a luxurious touch. Have at least 30 centimetres of buffer room for each side. 
If the décor includes bright colours, you'll want a neutral rug that doesn't compete with the design, which gives flexibility in terms of styling. On the other hand, if you're looking to brighten up the hub of the home, place a vividly coloured rug that meets your stylistic sensibilities, creating a cohesive and attractive space. The best kitchen rug withstands unexpected pot boils or fridge ice build-up. Jute and sisal are durable, can be spot-cleaned, and fit inside your washing machine; it's just that you must be willing to put in the care effort. Never choose a size that's longer than the kitchen itself. 
Bringing Colour, Pattern, And Texture Via Splashbacks 
Ranging from pastel to metallic, kitchen splashbacks come in any colour, so you'll have to narrow down your choices. The tone can be either similar to your benchtop or contrasting (if you want to add interest). You can introduce patterns into your home with a printed splashback that achieves a bold, unique kitchen that you'll enjoy spending time in. Add curves and finishes that elevate the sophistication of the room and enhance its beauty. Glass offers durability, but stone is timeless, even if a little overpriced. The decision is up to you, needless to say. 
All in all, a beautifully designed kitchen is essential. Create a space that looks clean and bright and reflects your personality.