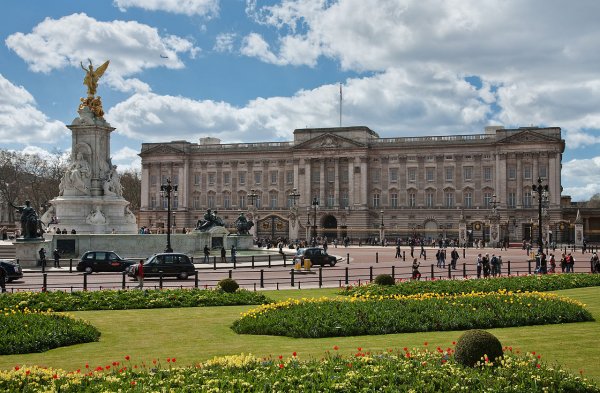 While London is home to many wondrous attractions — Big Ben, castles and palaces, cathedrals, The Queen's Guard — simply looking at something isn't likely to satisfy those seeking a proper adrenaline rush.
For the adrenaline junkie, finding a way to satisfy the need for excitement often takes a little creative thinking. Sometimes the best rush comes from activities that aren't common locally or somewhat hidden away – and consequently harder to find. With enough research, though, even the biggest thrill seekers can find their kicks in the Big Smoke.
London Tower Bridge's Glass Walkway
Opened in 1894, London's Tower Bridge is a sight to behold. One look at London's Tower Bridge raises questions, specifically about the upper walkway. While the walkway was originally designed for pedestrian traffic, it's since been limited to an admission-only tourist attraction.
Some may be wondering what this has to do with seeking an adrenaline rush. If the fact that the tower's walkway is a hefty 44m (143 feet) above the river isn't enough, a glass-bottomed version of the walkway was opened in 2014. While (thankfully) the walkway isn't actually dangerous or particularly prone to breaking, the great views and feeling that something could go wrong are enough to get most people's blood pumping. In fact, two weeks after its opening a layer of a small portion of the walkway was cracked when a visitor dropped a beer bottle on it.
Laying Odds
For those looking for a less physically taxing way to get their adrenaline rush, gambling may be worth trying. After all, what provides a bigger rush than the prospect of winning (or losing) something as coveted as money? Even when the amounts at stake are very low, such as in slots, the thrill of winning and being tangibly rewarded is satisfactory. London is home to a variety of casinos providing games like slots, blackjack, poker, roulette and more.
Of course, someone who's a bit more experienced with gambling (and poker in particular) may have more interest in competing in a live poker tournament, such as the newly launched 11-Day Poker Festival taking place from 13th to 23rd October at Aspers Casino in Stratford. While there is generally a much larger buy-in for these tournaments than playing in casinos, participants are given the opportunity to win a variety of cash prizes – from a £50 Lightening 6-Max to a £2,000 High Roller and an estimated overall prize pool of over £350,000. Take into account that while some poker players in public casino games may be less experienced, tournament players will generally be more experienced since they have much more at stake.
Helicopter Tours
Anyone who enjoys majestic views as much as they enjoy heights will love taking a helicopter tour over London. Helicopters are often seen as luxurious, but that isn't apparent from the very reasonable prices of helicopter tours. In fact, a helicopter tour along the gorgeous Thames River is less than £100.
The views that can be taken in from a helicopter's height are astonishing for two reasons: the vantage point and the actual amount of scenery that can be compressed into such a short flight. With London's many landmarks, there's no shortage of sights to see. For those who have seen all there is to see in London, a helicopter tour provides a fresh perspective on an old sight.
Those who don't particularly care about taking in the sights can still relish in the feeling of soaring far above the ground in a helicopter.
Obstacle Courses
Obstacle courses in London are becoming increasingly common. Racing through muddy obstacle courses provides a combination that many people find difficult to achieve: exercise and fun. Participants are put to the test for anywhere from 5 to 10km with obstacles such as climbing nets, balancing ropes, and more.
The biggest thing to remember about running in an obstacle course is that it's for fun. Many people who participate in these activities do so for fun, not to determine who's the fastest runner.
Up at The O2
Climbers will find their best match in Up at The O2. The O2 is a centre for entertainment that includes music, cinema and more. Up at The O2, on the other hand, is a climb above the O2 on a walkway. When traversing the fabric walkway, climbers are 52m above the actual ground (not the building's roof) for a distance of 380m.
Before the climb, climbers are presented with a climb suit, a safety harness and shoes. In addition to this gear, training is provided to all climbers. During the climb, there's an observation point where London's breath-taking views can be taken in.
While it may take some looking around to find the perfect activity, there's something for everyone in the great city of London. Aside from that, London provides a great combination of amenities; while one night can be full of dazzling, adrenaline-filled activities, the nights can be spent relaxing at one of London's many pubs or having a peaceful dinner of fish and chips. That way, visitors can get their fill of both adrenaline and food.
One thing's for certain: anyone who plans on visiting London should be prepared to have your breath taken away on numerous occasions!