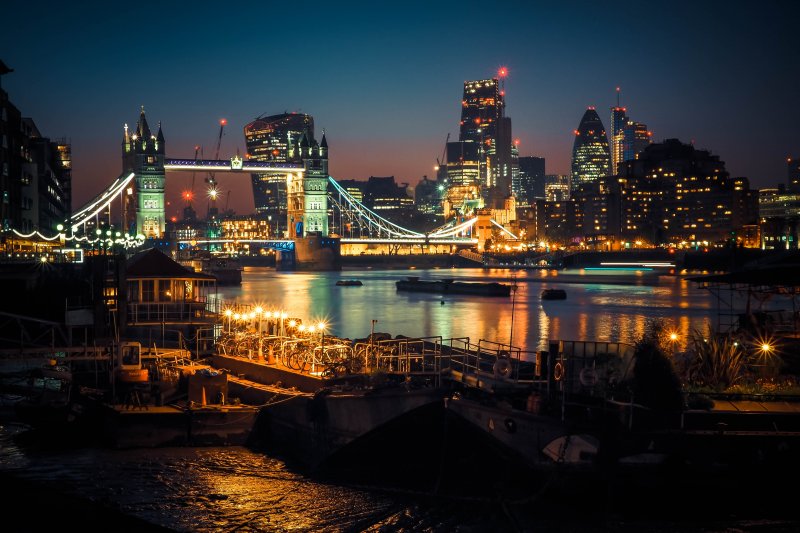 There's no doubt that if you're looking to live in London, you can expect to pay more in living expenses – but don't let that stop you packing for the move. Understanding the ways to reduce the cost of living in London can make quite the difference to a single person looking to save money. From paying monthly rent to parking in London, if you're in the know, you'll be able to save coin where it counts, so you can enjoy the liveliness of the English capital like you're meant to. 
How to Afford the Cost of Living in London
Of all the cities in the world, only London is home to the spectacular Tower Bridge and admirable Covent Garden. Whether you're aiming to move house or rent a bedroom flat in one of the city's historic neighbourhoods, there are a handful of ways to make a life in London a bit more affordable.
1) Start up a side hustle to supplement your income
It's more than likely that a move to London will mean an increase in living expenses. Whether you've already got a full-time job or are studying at university, you may want to consider starting up a side hustle to supplement your income.
If you're moving somewhere with extra parking or storage space, rent it out to earn easy cash through platforms like Stashbee.
Freelancing is a great way to use your talents outside of a typical nine to five. If you've got skills in graphic design or thrive in accounting, for example, why not take on a few clients on the side?
Write for rent. If you're savvy when it comes to writing, you could start a blog on something you're passionate about and make money from advertisers sharing space with your blog.
Advertise yourself as a dog walker in your area – for the love of animals and for the extra income.
2) Use the available credits and discounts
London does its best to make life more affordable for students living there. For example, the student-discounted Oyster Card brings the average cost of getting around down by 30%, making riding public transport much more affordable.
Additionally, students aren't required to pay council tax, so there's already a bit of cash to be saved in rent. It's not a bad idea to apply for a discretionary housing payment, either. This will supplement your rent payment so you can make it in full and on time each month.
Depending on your income status, you could be eligible for a universal credit, which is meant to make affording a life in London that much easier when you've got a low income.
3) Choose a neighbourhood that works with your budget
While the hustle and bustle of the city centre may grab your attention, it's not where you want to live if you're looking for a cheaper cost of living. Instead, explore the options that lay outside of Zone 1 to find a neighbourhood that suits your budget.
The good news is that no matter where you put down roots in London, whether on the outskirts or somewhere relatively central, you won't be too far from public transport that will take you wherever you'd like to go. London is a vast city, and each borough boasts its own unique culture that makes it special. Once you've settled into your new home, be sure to hop on the tube to get to know your neighbouring communities.
4) Know what you can afford
Without knowing where to start, buying a home can feel like a daunting task. We recommend using a mortgage calculator, which can be a helpful tool when it comes to determining what you can afford. Once you've got your mortgage figured out, you can go down the list of monthly costs – like insurance and groceries – to define your budget each month. Be sure to throw in extras like meals out or entertainment. Knowing what's realistic can make a move to London that much easier.
Your dreams of moving to London are within reach, especially when you know how to make a life in the Big Smoke more affordable. There's no need to take out a payday loan if you use these tips and tricks on easing the costs of living in London.
Photo by Alexander London on Unsplash