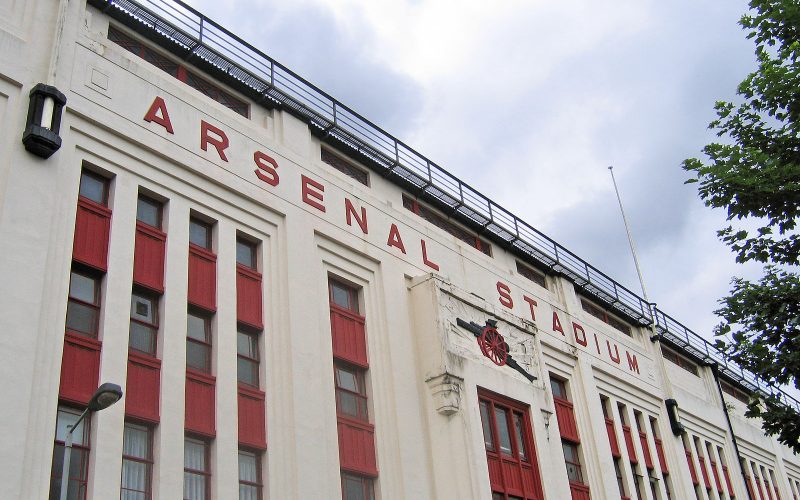 London is a city energised by sports, with world-famous teams and athletes making it one of the world's centres of sporting achievement.
There have been some great sports films that are based in or inspired by London and I've picked four of the finest ones.
I explain what they are and why you simply have to watch them if you're a fan of sports and London.
Fever Pitch
A much-loved football rom-com football film based on Nick Hornby's novel of the same name, Fever Pitch makes both sports and London central to its plot.
Fever Pitch tells the story of how the protagonist's relationship with football impacts on the one he shares with his partner, with the stresses of being an Arsenal fan spilling into his love life.
The cinematic adaptation of Fever Pitch retains the Arsenal and London connection of the book, with both playing an important role. The focus is on the Gunners' title-winning season of 1989-90, a journey that features one of the most intense ends of any sports campaign.
There are many reasons you have to see Fever Pitch, it's one of the best sports films ever and is a southern counterpart to Sean Bean's excellent When Saturday Comes. However, there's one that stands out above the rest: it shows the place love for a partner and a football team occupies in the mind of a sports fan.
Run Fatboy Run
While the title may not have aged well, the gentle romantic comedy of Run Fatboy Run is a nostalgic return to the sort of films that were the order of the day in the mid-2000s.
Simon Pegg plays Dennis Doyle, a man who left his wife to be at the altar and then discovers that she bore his child and his now involved with an equally unsavoury character.
To prove he can keep to his commitments, Doyle signs up to the London marathon. Run Fatboy Run then makes the drive you need to achieve sporting success a metaphor for the dedication you need to make your way through the journey of life.
Run Fatboy Run isn't the finest work of either David Schwimmer (director) or Simon Pegg. However, it's a film you must see because it shows the positive, transformative effect sports can have on your mindset.
Playing Away
Released in a 1980s Britain where racism was a vicious and frequent occurrence in sports, Playing Away tackles the issue of race and society in a way that's subtle and persuasive.
The plot sees a team of Londoners of West Indian descent travel to a leafy village to compete against side comprised of white players.
From the outset, the message is clear – we're exposed to the idea of racial stereotypes then shown how these are false and asserts that we should always form our opinion of people based on the person they are, not any poisonous pre-conceptions.
People may have thought racism in British sport was dead, but the last few years have shown this isn't the case. This means you should watch Playing Away not only because it shines a light on the past, but because it holds a mirror up to the present.
Jawbone
Jawbone is a gritty boxing drama, written by and starring Johnny Harris, that offers a tale of addiction and strife drawn from the leading man's own experiences.
Harris plays Jimmy McCabe, a former champion boxer whose life has gone awry. McCabe lives in London and his situation reflects the outsider status of many who live in the UK's largest city.
The film portrays the darker side of London, the struggles people endure to survive and how that impacts on their lives.
While the gritty performance of Harris is a real highlight of the film, the reason you have to see Jawbone is that it shows how sport isn't a hobby for some – it's the only way they can live.
Recommended reading: LONDON FIVER: FIVE OF LONDON'S STRANGEST ANNUAL EVENTS
Fever Pitch, Run Fatboy Run, Playing Away, and Jawbone are all films that make London an integral part of the storyline. 
Each offers something different about the UK's capital and I recommend you watch them all, so you can see how sports affects people living in London.